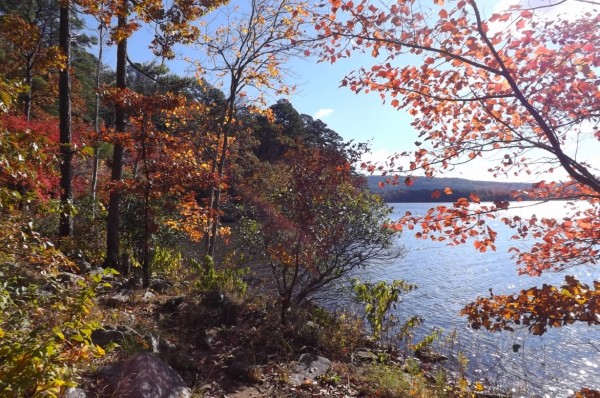 Cove Lake is a scenic recreation area in the Magazine District of the Ozark National Forest, near Paris. It has camping, boating, swimming, fishing, and two hiking trails: Cove Lake Trail and Lookout Window Trail. This hike involves both trails.
The first part of the hike is on the Cove Lake Trail. I started at the main trailhead at the northwest corner of the lake. The trailhead parking is right off of Highway 309 on the north side of dam.
The Cove Lake Trail is a roughly 3-mile trail (the trail part, anyway) that makes nearly a complete loop around the lake. This hike takes a detour from most of the north side of the trail for the Lookout Window Trail.
The trail part of this hike is 3.7 miles. After that there is about .7 miles of road walking to complete the loop for a total of 4.4 miles.
Continue reading →