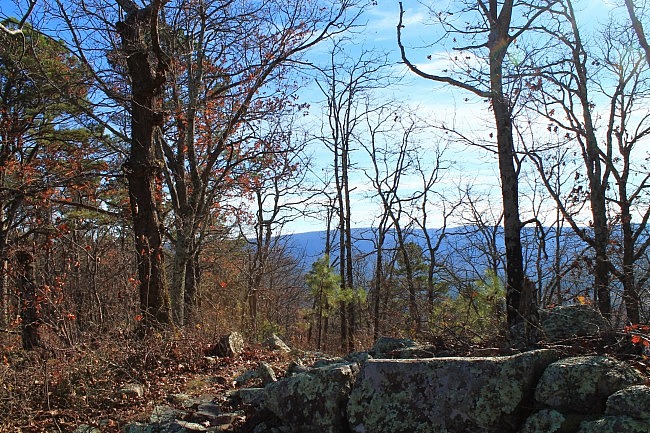 Back in early December, I hiked the 4.8 mile Ouachita Trail Section 2 segment that climbs over Wilton Mountain (LeFlore County, Oklahoma), an offshoot of Rich Mountain.
It goes from the Pashubbe Trailhead (mile point 34.3) to the Kiamichi River Trailhead (mile point 39.2). I did it as a 9.6-mile out-and-back hike.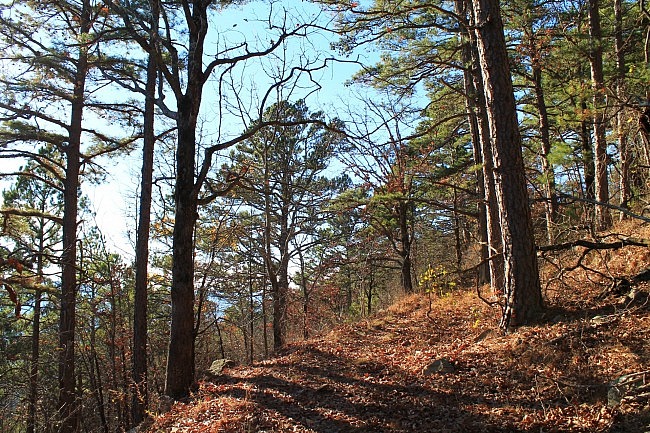 It's a vigorous out-and-back hike with 2,100 feet of total ascent. There are some very nice views on Wilton Mountain, especially during leaf-off.
My trail profile for this segment is at this link. These are some additional photos from my December 5, 2015 hike.
Continue reading Ouachita Trail 02: Pics of Pashubbe TH to Kiamichi River TH (Wilton Mtn.) (34.3 – 39.2) →