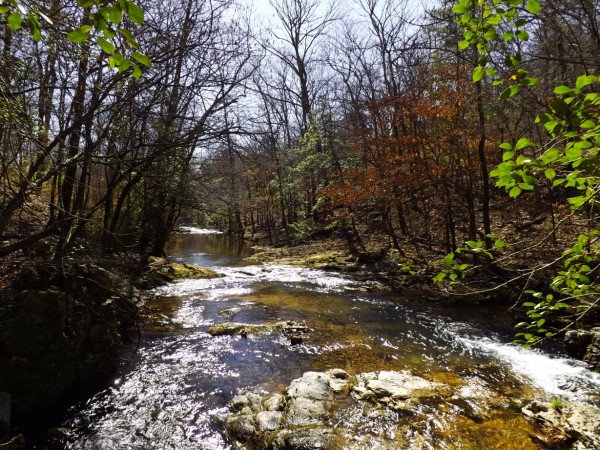 Tall Peak Trail is one of the cool trails near Shady Lake in the Ouachita National Forest, southeast of Mena, Arkansas. The trail is just 3.1 miles each way (for a total hike of 6.2 miles), but it is a challenging climb. The elevation difference between the high and low points is nearly 1,200 feet.
The trail begins at Shady Lake Campground and heads to the top of the aptly named Tall Peak Mountain. Most of it lies in the Caney Creek Wilderness Area.
This was my second attempt to do the Tall Peak Trail. When I first attempted it in January, I aborted the hike about half-way through because I had gotten such a late start. (I also had underestimated the elevation challenge of the trail.)

During the off-season, the Shady Lake campground gate will probably be closed, but I am told that it is still okay to walk to the trailhead and walk the trail during that time (as I did).
Continue reading →