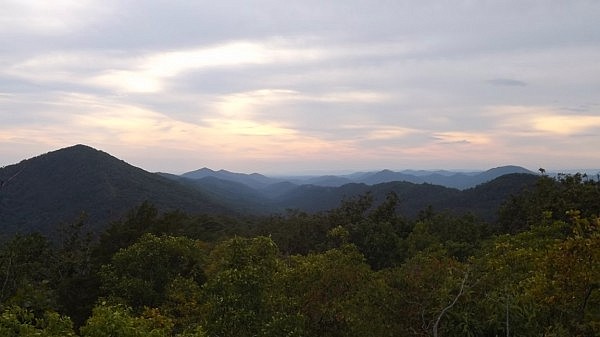 This is a challenging 9.4-mile loop hike in the Caney Creek Wilderness of the Ouachita National Forest in Polk County, near Shady Lake. It is composed of the Buckeye Trail and the east part of the Caney Creek Trail.
It's a tough hike, but it has some great scenic areas and wonderful vistas.
As you can see from the maps below, the hike roughly makes a rectangle with the south side being 3.8 miles of the Caney Creek Trail and the north and (shorter) west sides being the Buckeye Trail.
The east side is a 1.1-mile gravel road walk (Forest Road 64) between the Buckeye trailhead at the northeast corner and the east Caney Creek trailhead at the southeast corner.

The net elevation change on the hike is about 1100 feet. (On the entire hike, the cumulative elevation gain is about 1970 feet.) Continue reading Buckeye Trail – Caney Creek Tr. Loop (Ouachita For.) – 9 mi →