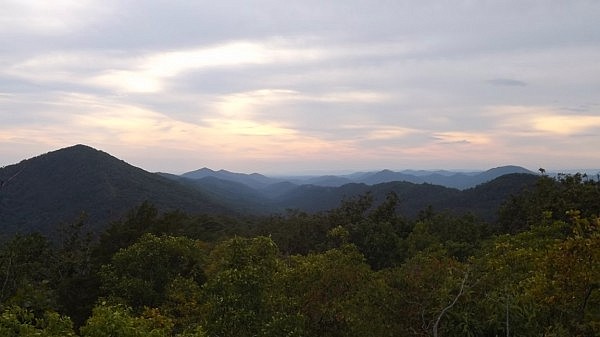 In mid-July I got the opportunity to hike the Buckeye Trail in the Ouachita National Forest's Caney Creek Wilderness Area. It is a cool trail, but it was a bit of a challenge for me when I hiked it.
As you can see on the official trail map here, the Buckeye Trail itself is about 5 miles long. You can make a loop by coming back on (or starting out on) the east part of the Caney Creek Trail. The total loop hike, including a 1-mile walk along a gravel road connecting the Buckeye trailhead and the east Caney Creek trailhead, is around 10 miles. (The trailheads are a few miles north of the Shady Lake Recreation Area.)
The elevation change is about 1,000 feet.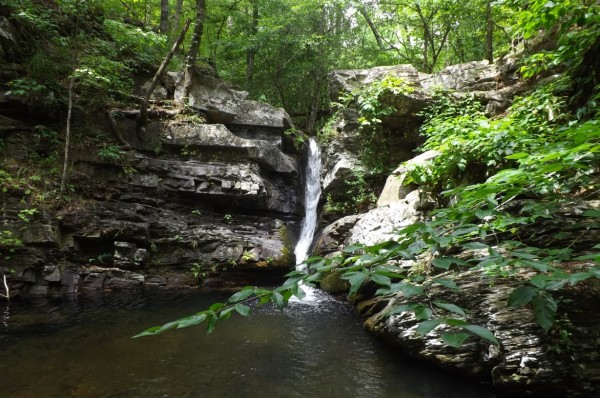 There are some beautiful views on the Buckeye Trail. Most of the trail stays along a ridge on Buckeye Mountain. Along the trail, there are some stunning views of the Caney Creek Wilderness and other areas of the Ouachita Forest.
Another treat on this hike is Katy Falls. This 12-foot waterfall is on a short spur trail near the west end of the Buckeye Trail.
Continue reading →