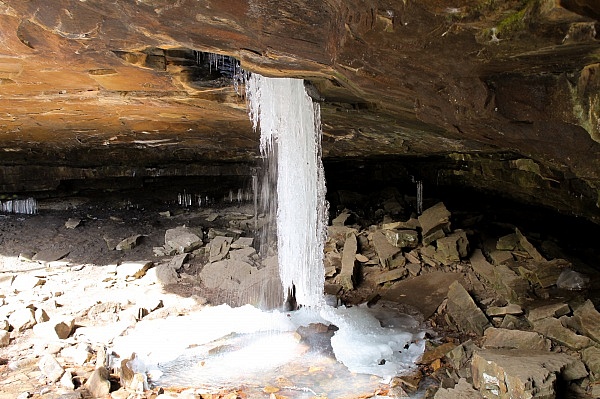 In February, I had my first hike on the Glory Hole Falls Trail in the Ozark National Forest. It was a great hike.
On the day of the hike, it had been above freezing for a few days (in Fort Smith, anyway), but I was pleasantly surprised to see there were still quite a few icicle formations at the stream that forms the waterfall. At the waterfall itself, there was the remnants of a large icicle hanging the length of the waterfall.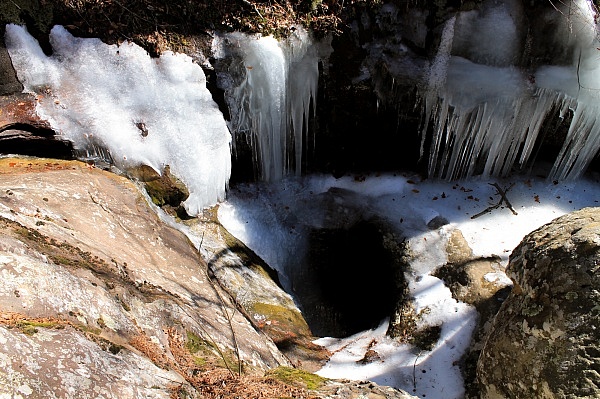 These are some photos from my hike. (Click here for Brent's trail summary.)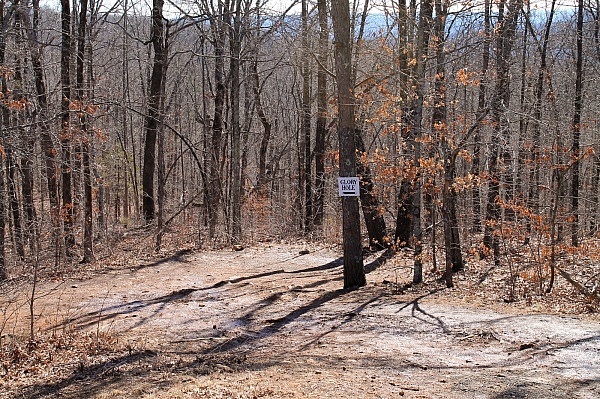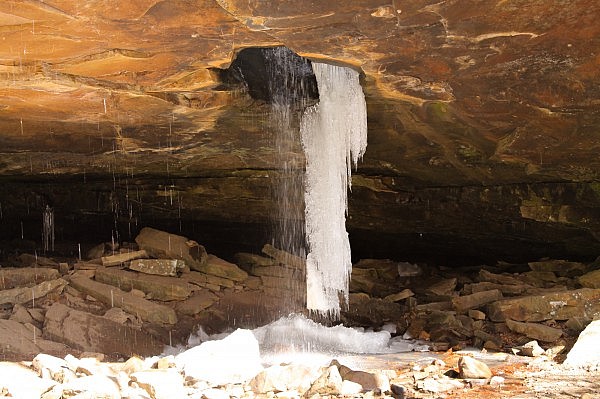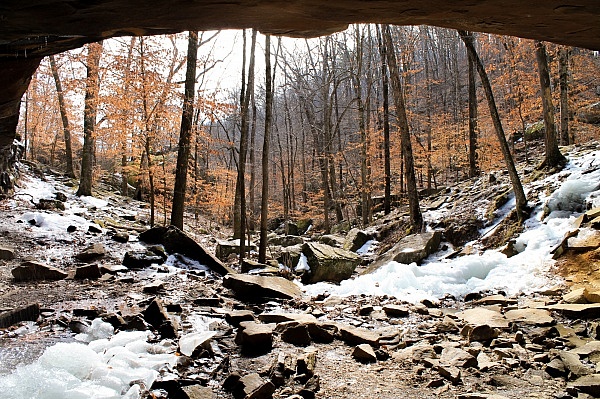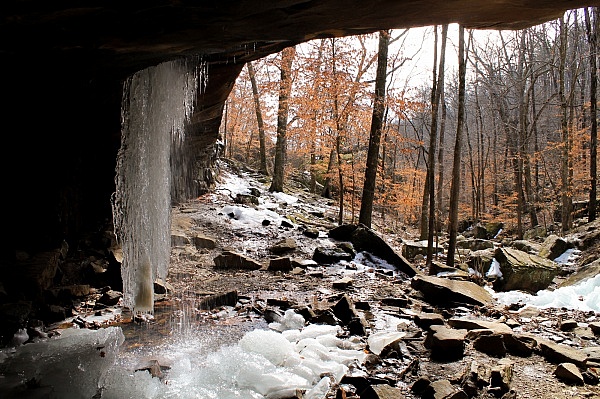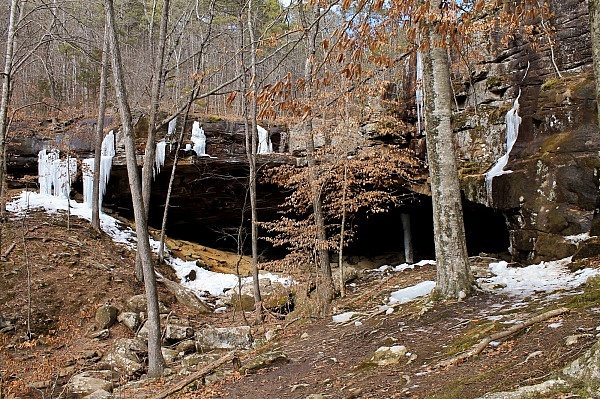 You may want to check out these cell videos I took of the Glory Hole waterfall that day.
Photo Gallery
Click here or below for full-screen photo gallery.