Cedar Falls at Petit Jean State Park is the most impressive Arkansas waterfall I have seen. When Cedar Creek is flowing well, this is 95-foot waterfall is an amazing sight.
After a visit to Cedar Falls, it is easy to see why Petit Jean was chosen to be Arkansas's first state park.
The trail to it is not long, only .9 miles each way (1.8 mile total hike). And the trail is not particularly difficult except for a steep climb back up to the trailhead.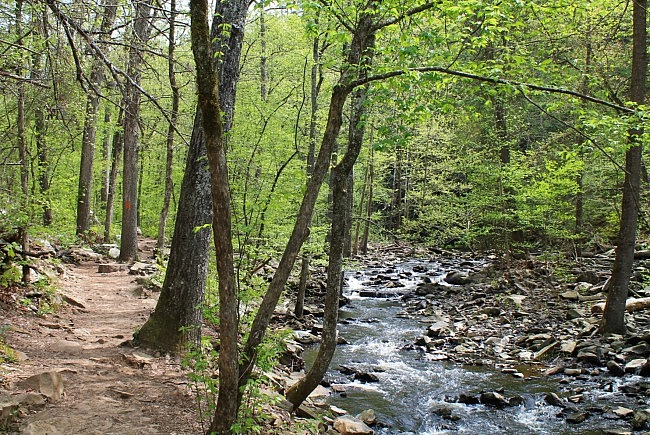 The trail starts at the sign behind Mather Lodge.
This is one of the most visited trails in the state. It is well-blazed and easy to follow.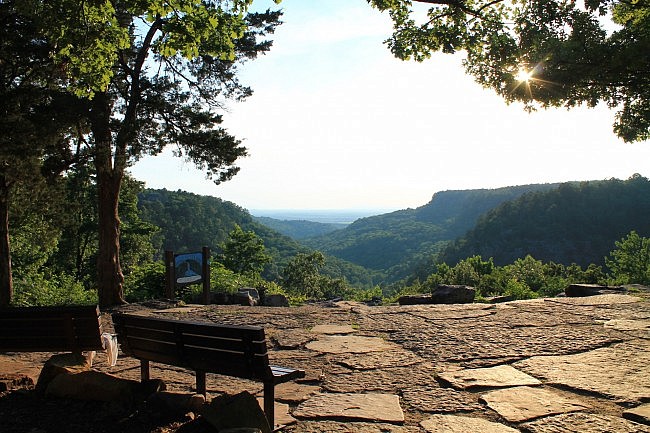 As often is the case with waterfall trails, it's a downhill walk to get to the falls, then there is a pretty good climb for the return.
The trail has a fairly steep descent right off the bat, dropping about 200 feet in elevation over .3 miles.
Once at the bottom of the hill, the trail makes a footbridge crossing over Cedar Creek. Then it turns right and follows Cedar Creek upstream (to the northeast) toward Cedar Falls. This part of the hike is a fairly level .7-mile walk.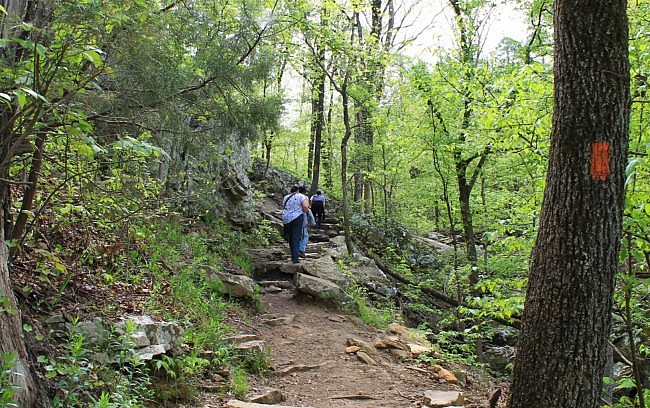 You can't miss Cedar Falls. Even if you are there during dry times, the waterfall site is like a coliseum of rock.
After enjoying Cedar Falls, turn around and head back the way you came. Of course, you should be prepared for the steep climb back uphill at the last part.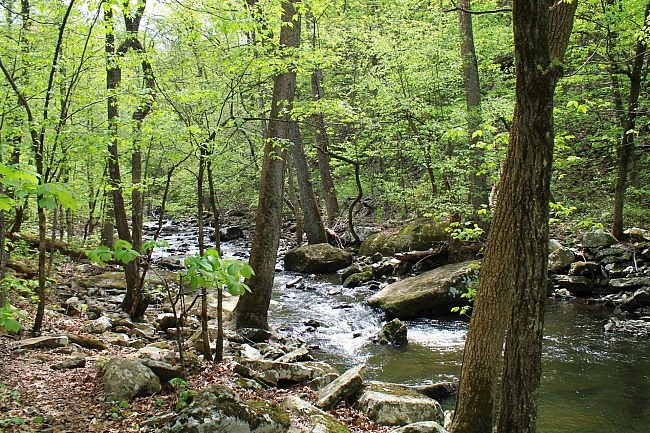 Although Cedar Falls is the highlight, the entire trail is quite scenic, especially during wet times. The walk along Cedar Creek is beautiful when flowing well, and there are some really cool rock formations all along the trail.
As with most waterfalls in Arkansas, the best viewing is during wetter times such as during winter and spring.
If you have time, you should also check out the Cedar Creek Trail and Seven Hollows Trail. Also check out this video of Cedar Falls.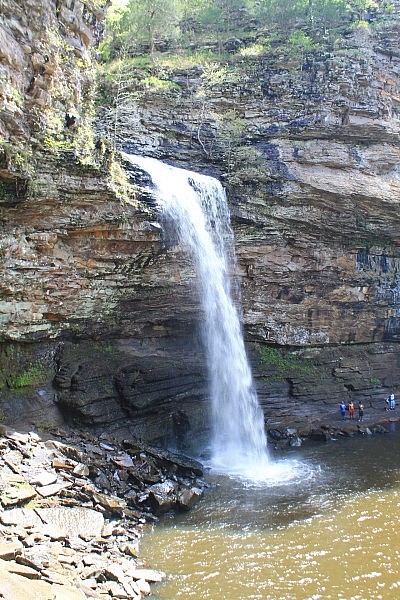 These photos are all from my April 11 hike on the trail (except for the photo of the trailhead that was taken in June).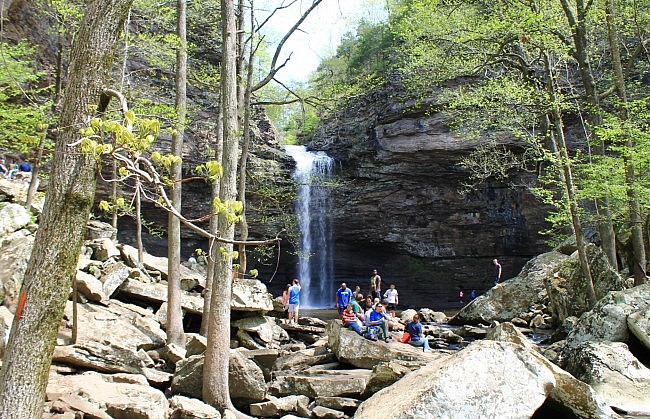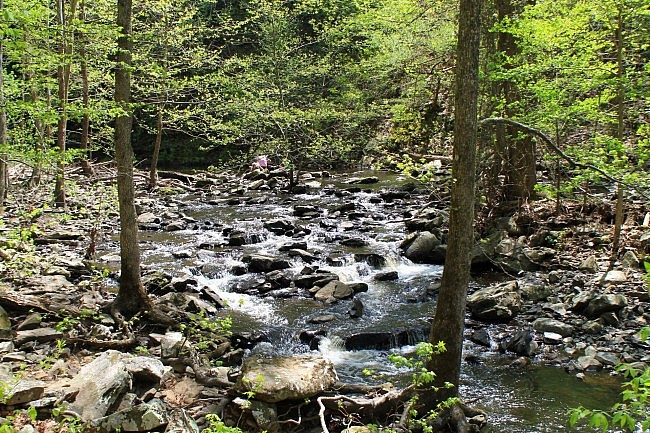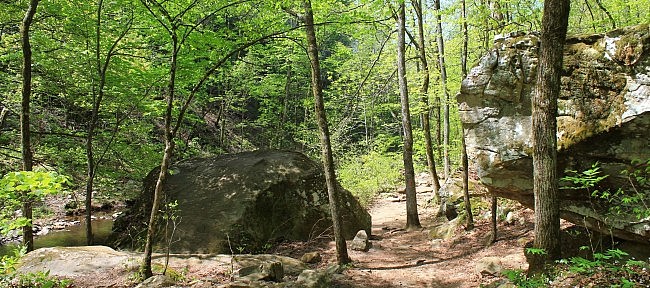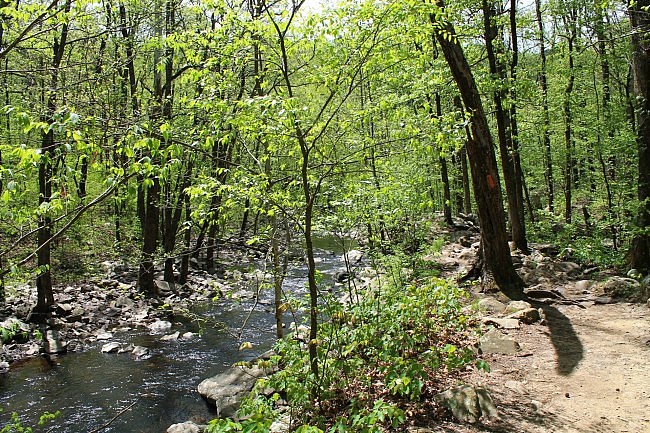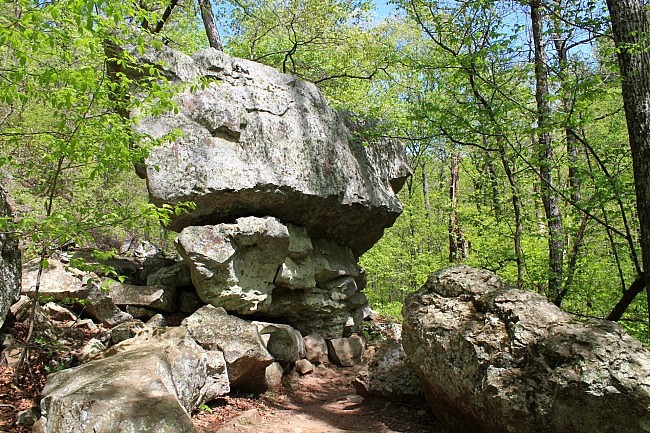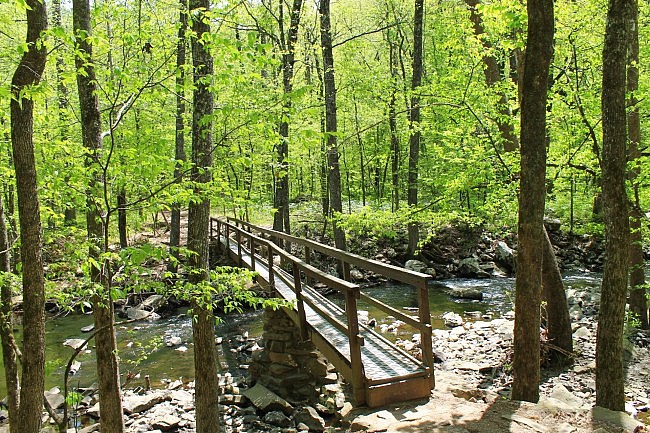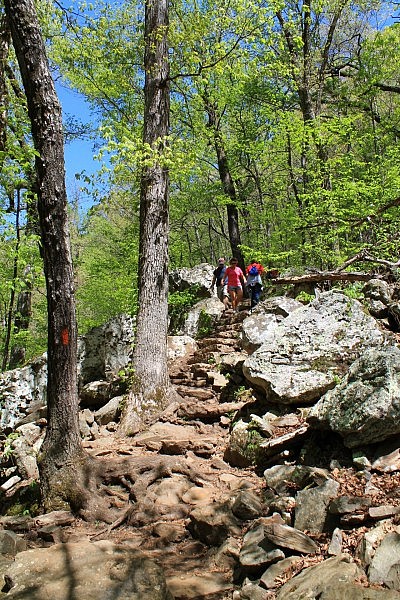 Photo Gallery
Click here or below for full-screen photo gallery.
Cedar Falls Trail Map 
Click here for full-screen trail map.