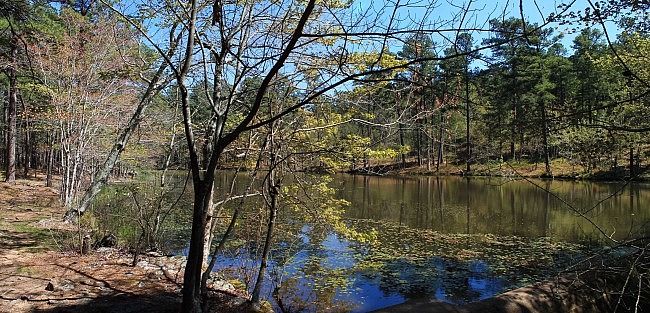 The Rough Canyon Trail is one of the most popular trails at Robbers Cave State Park (near Wilburton, Latimer County, Oklahoma). It's a scenic 2.9-mile loop that starts about 100 feet from the Robbers Cave Nature Trail (the cave area).
Among the trail's highlights are the Rough Canyon (a creek valley) and Lost Lake areas.
This is moderately challenging trail with about 500 feet of cumulative elevation gain. The elevation change is only about 250 feet though.
Quite a bit of the trail is rocky. While lots of rocks can make walking a bit tougher, they also add beauty and character.