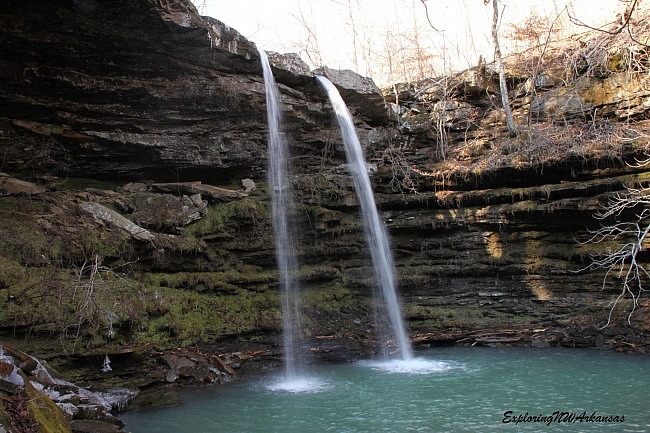 Hawksbill Crag/Whitaker Point (Newton County, Upper Buffalo Wilderness Area, Ozark National Forest) is among the most visited and photographed spots Arkansas — and for good reason. However, deep in the valley below Whitaker Point lies a beautiful valley formed by Whitaker Creek. During wet season, there are an abundance of waterfalls that are not visited nearly as often as the popular bluff above.
This area has been on my list for a while, but awaiting the right weather conditions (times of high water and leaf-off are best) has been key. The area proved to be worth the wait. There are no formal trails here, but when we visited on January 2, we found everything we were looking for without much problem and without a GPS. (We did have the help of a guidebook.)
I suspect reaching these areas in the late spring or summer when the undergrowth has grown up would be a challenge.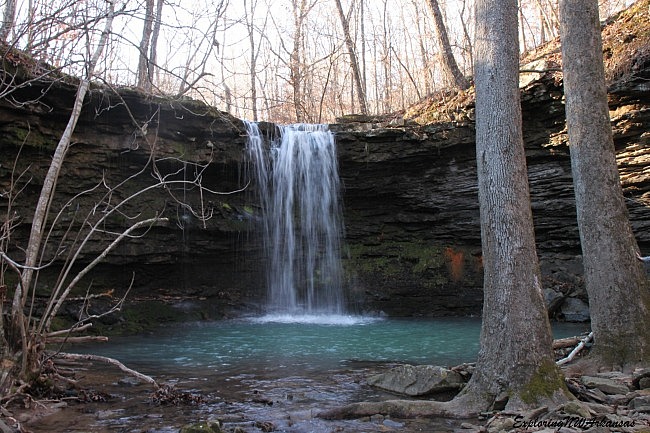 Continue reading Compton's Double Falls, Amber Falls, Owl Falls (Ozark Forest) →