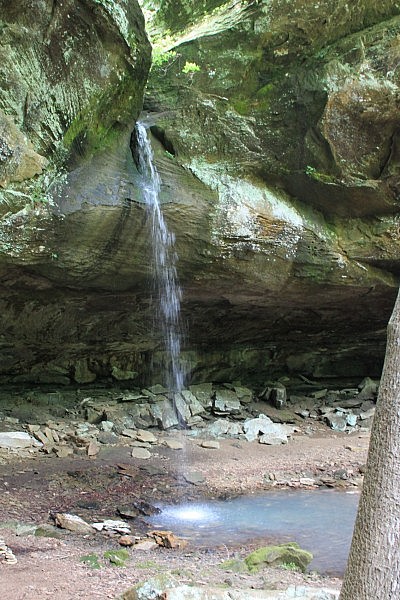 Pam's Grotto, in northeast Johnson County, is fantastic Ozark National Forest waterfall that is easily accessible with a short hike.
To get to the trailhead, first head to Haw Creek Falls Campground on state Highway 123. (See directions here.)
Turn right (north) out of the campground onto Highway 123 and go .5 miles. Turn right onto a small turnoff that heads down next to Haw Creek. There is a small campsite and parking area here.