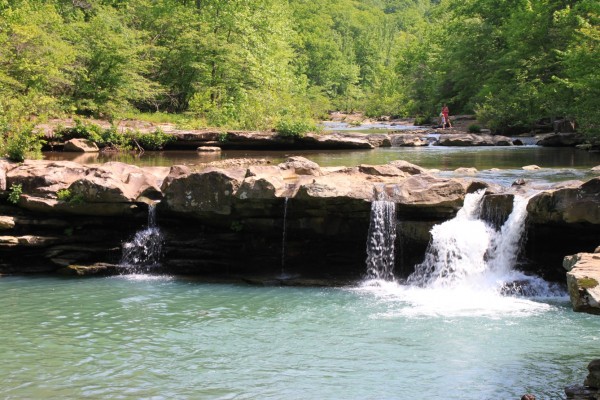 One of the great things about hiking and playing in the wilderness in Arkansas is that each time you visit an area, it takes on a bit of a different feel depending on the time of year you go. Different weather and water levels make a big impact, as do leaf color, what flowers are in bloom, and who you are sharing the trail with.
There may be no better example of this than the Kings River Falls Natural Area in east Madison County.
The Kings River Falls Trail is a great hiking trail, only about 1.8 miles round trip (.9 miles, out and back), and filled with beautiful scenery. It's a relatively flat, easy hike, so it's good for families too.
The highlight of the trail is the 10-foot tall Kings River Falls. During warm weather, the area can become a (justifiably) popular swimming hole. It's definitely worth the time to check out.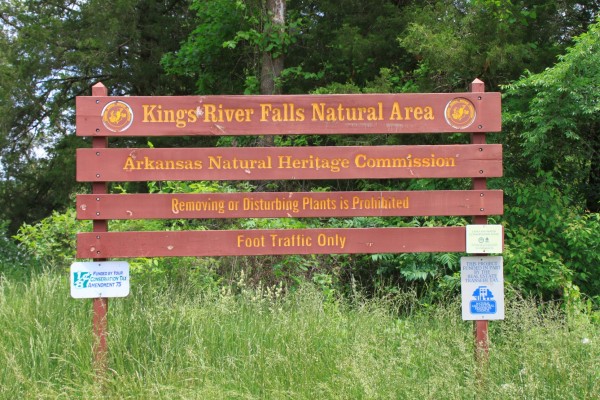 Getting to Kings River Falls Trail
To get there, go to the community of Boston (just a few homes there now). It is on Highway 16 between Pettigrew and Red Star, about 19 miles west of Fallsville.
Continue reading →