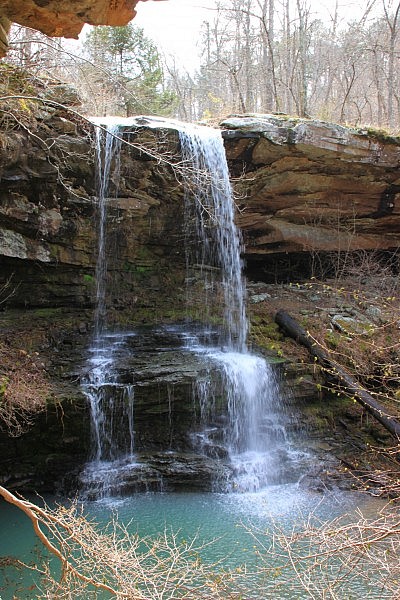 Fern Falls is a quick hike just off of Highway 7 south of Jasper. There is not an official trail here, but the trail to it generally follows some old road traces and thus tends to be fairly easy to follow.
The hike is a bit of a mess after a lot of trees and branches fell during the 2009 ice storm, but we found our way without any problem and got to view a nice waterfall as our reward when we made this hike in April.
Getting to the Trailhead
The trailhead begins 11.4 miles south of the Jasper square on Highway 7. At 11.4 miles, there is a "Historic Highway 7″ sign on the west side of the highway.
There is no official parking area here, but if you can pull off the side of the highway here and find a place to park, that's the spot.
The trail begins just behind the sign.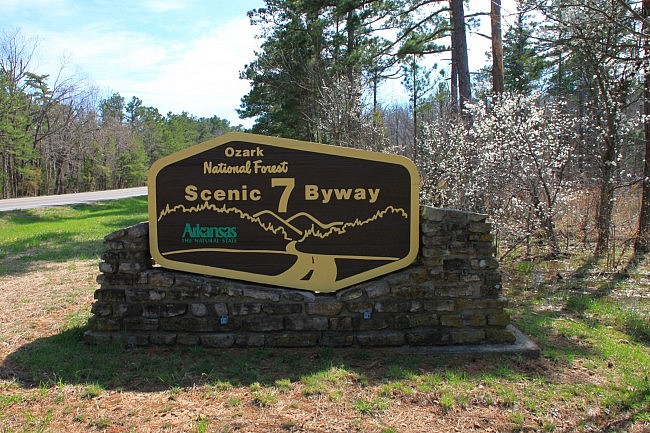 Hiking to the Falls
The trail starts off along an old road and heads down the hill a bit. It's a fairly well-defined road, so it's easy enough to follow. Continue reading Fern Falls (Ozark Forest) →