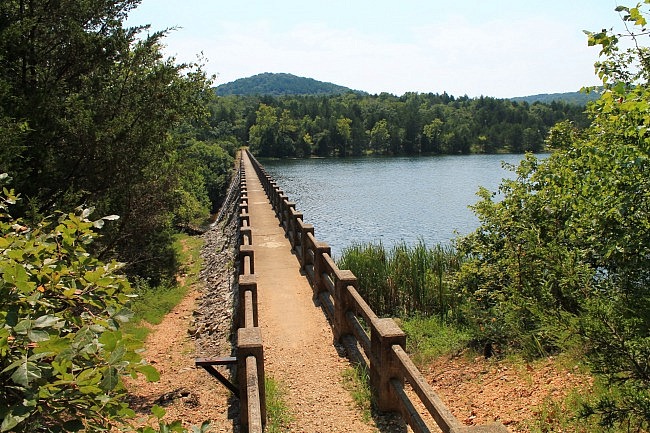 I love Lake Leatherwood (Eureka Springs, Carroll County). It's a 1,600-acre municipal park that's mostly wilderness. It has lots of great hiking and biking trails. It's owned and run by the City of Eureka Springs.
The Beacham Trail makes a 3.2-mile loop around the lake. It has some mild climbing, but it's not a difficult hike.
The trail has some very nice views of the lake, particularly on the north side where the trail crosses the top of the dam.