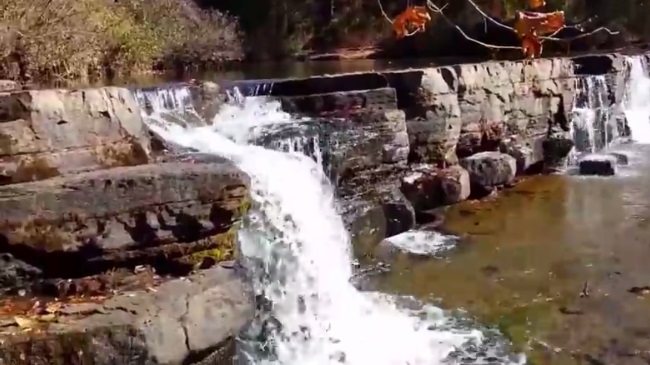 Natural Dam Falls in northern Crawford County (Ozark Forest) is a cool waterfall that is easy to get to and view.
You can drive right up to the natural wall of rock that spans the width of Mountain Fork Creek. It is in the community of Natural Dam, just west of Highway 59.
Alternate video link.
These are some videos I took when I visited the falls on November 17.