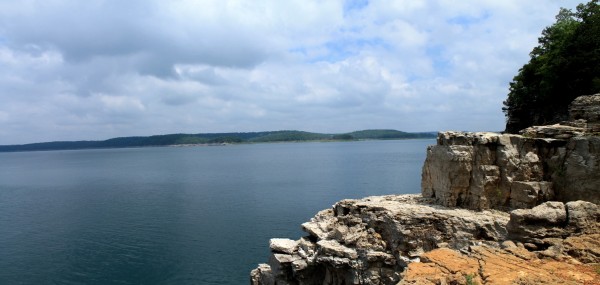 One of the best trails at Bull Shoals Lake is just outside of Bull Shoals-White River State Park. The Dogwood Nature Trail is a pleasant 3-mile out-and-back hike (1.5 miles each way) that starts in the Lakeview Park Campground, a Corps of Engineers Recreation Area.
It is in the town of Lakeview, about a mile east of Bull Shoals-White River State Park.
The highlight of the trail is the bluff vista at the end. It is a beautiful area with great views of Bull Shoals Lake in all directions. (Be careful on the bluffs.)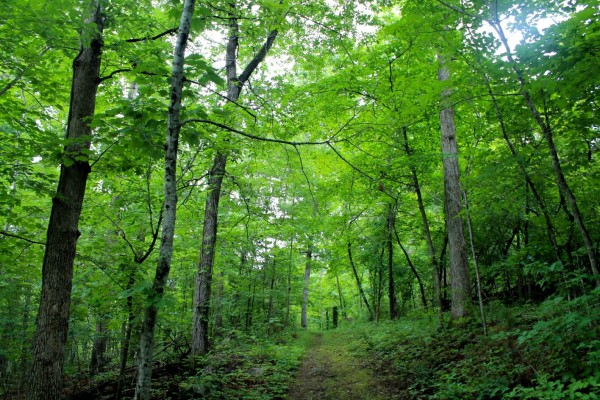 Bull Shoals Dogwood Nature Trail Map
Click here for full-screen trail map.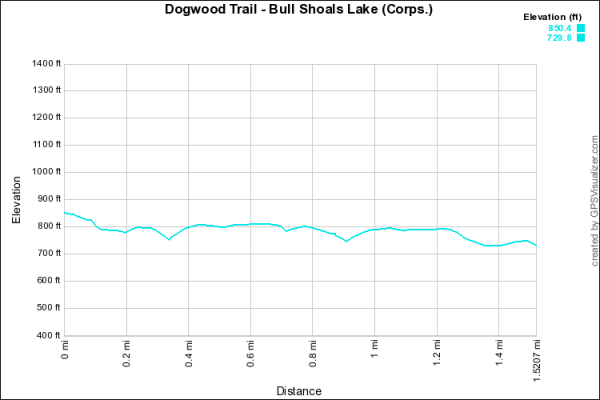 Most of the trail is a pleasant wooded walk. One particularly nice area is a stream crossing at about .4 miles. During leaf-on, the lake is not visible much for the first mile of the hike.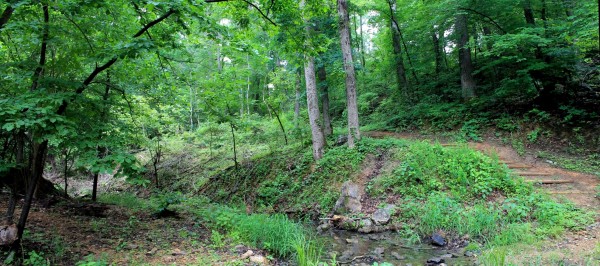 There is a bit of climbing on the trail, but not much. The net elevation change is only about 120 feet. When I hiked it, the trail generally was in good shape and was well maintained.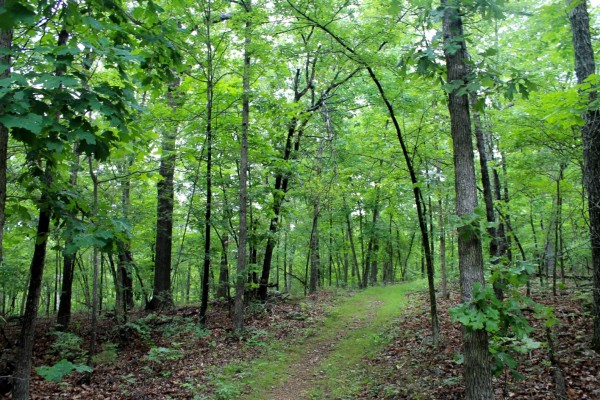 Note: many activities in the campground require paying a day-use fee. I did not have to pay one when I hiked the trail in May. These photos and the gps data are from my May 31 hike.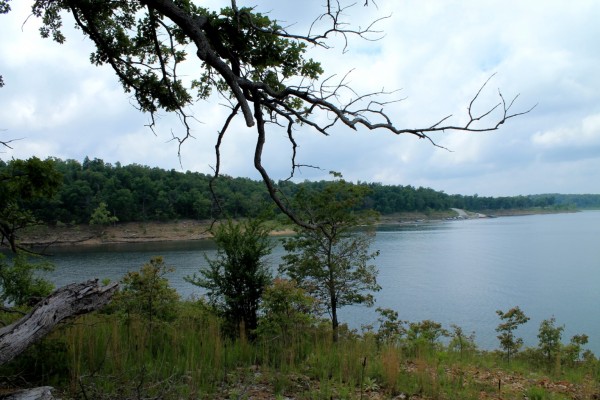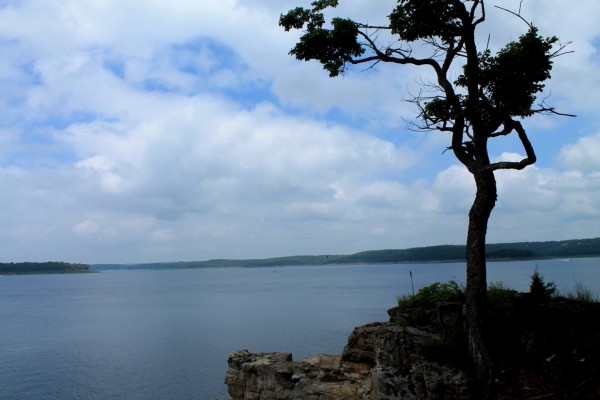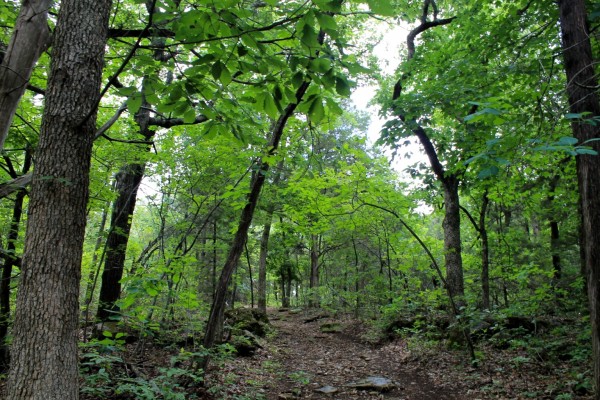 Photo Gallery
Click here for full-screen carousel.
Bull Shoals Lakeview Park (Corps) - Dogwood Nature Trail

Location
Baxter County, Arkansas
Length/Type
3 miles (1.5 mi each way).
Difficulty
Mildly Challenging (2 of 5)
Weather/Conditions
Pleasant, 70's.
Directions
The trailhead is in Lakeview Park, a Corps Recreation Area in the town of Lakeview, just east of Bull Shoals-White River State park.
Other permitted usage?
Pets on leash.
ATT Cell Coverage?
About 80%
Official Info - Phone/Links
(870) 425-2700
Lakeview Park Campground Website.
Date Hiked
5-31-2014
Click here for download of Mike's gpx file for this hike. Enter your location to get Google approximate directions to Lakeview Park: