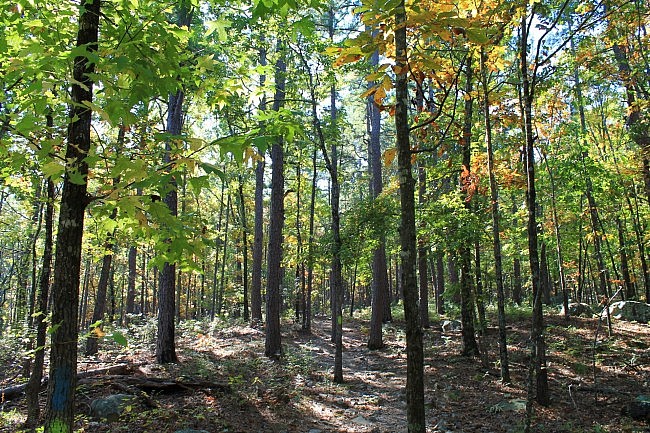 One of the cool hiking trails at Pinnacle Mountain State Park is the Base Trail, a 2.7-mile loop around the base of Pinnacle Mountain.
Hikers often use either the north or south part of the Base Trail to make a summit loop — e.g., hiking up the East Summit Trail, down the West Summit Trail, then turning right to complete the loop on the north part of the Base Trail.
But just hiking the Base Trail a pretty cool hike.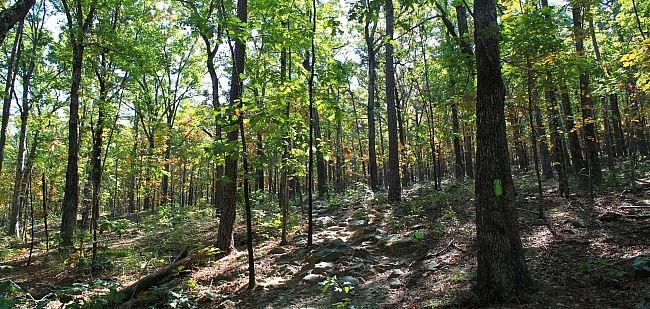 You can start the trail at either the East Summit trailhead or the West Summit trailhead. Both trailheads have parking and are easy to find by following the signs in the park.
When I did my hike in October, I started at the East Summit trailhead and turned right making the loop counterclockwise.
It's not a difficult walk, but it's not a boring one either. The entire trail is forested and quite scenic. It zigs and zags quite a bit and much of it is rocky.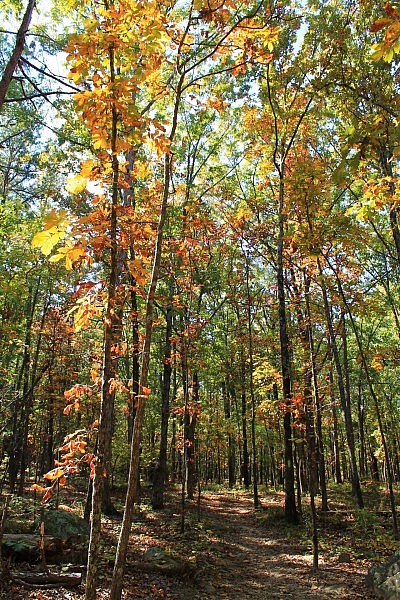 There is a bit of incline on the trail, but not much. The net elevation on the trail is only about 130 feet.
The trail is easy to follow, in great condition, and well-blazed (green).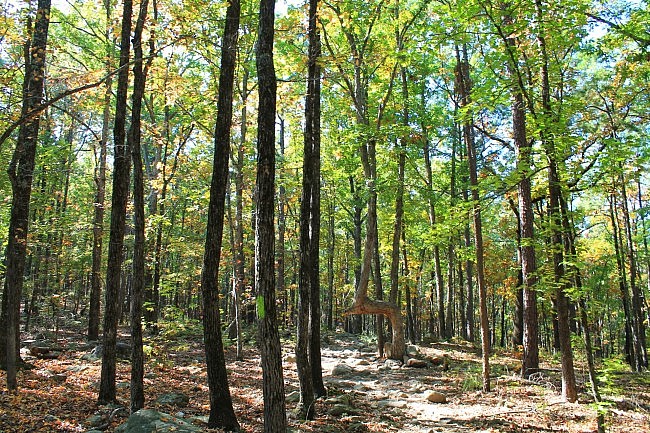 A small part of the trail overlaps with the Ouachita Trail, a 223-mile trail that runs from Oklahoma to Pinnacle Mountain State Park, mostly running through the Ouachita National Forest.
There is a playground and restroom area near the West Summit trailhead.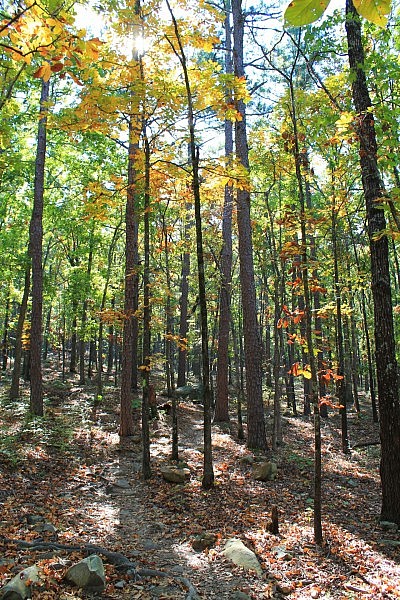 These photos are all from my October 26 hike. As you can see, there was a little bit of fall color.
I had good AT&T cell coverage the entire hike.
Check out the full-screen photo gallery below for a larger view of the photos.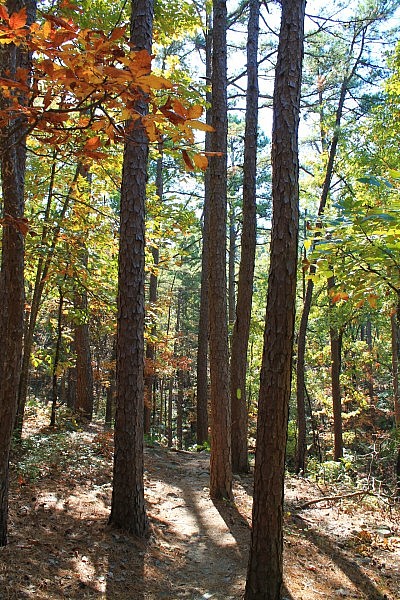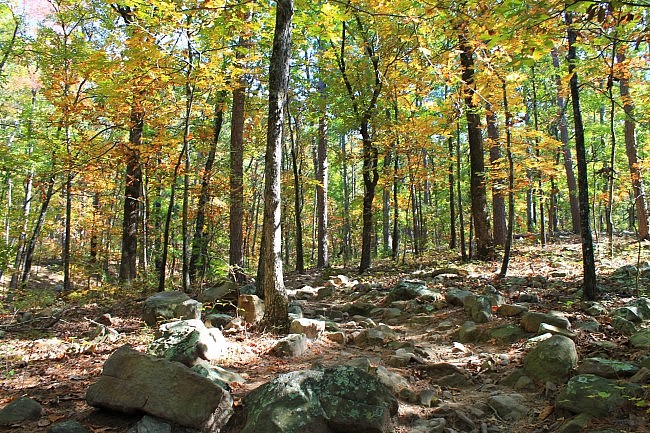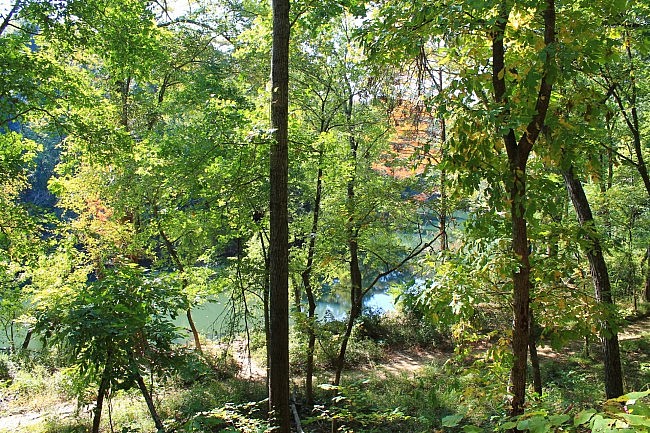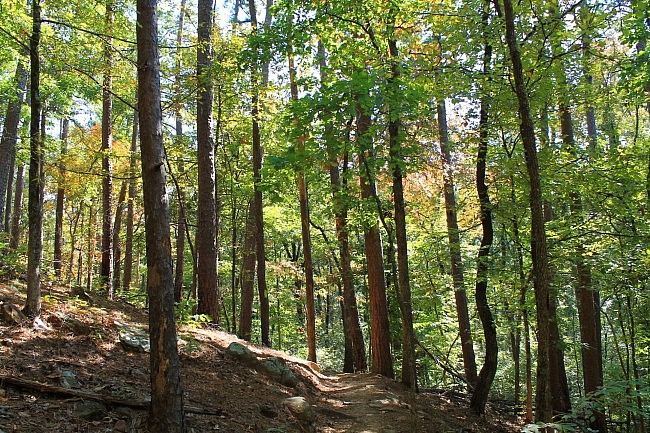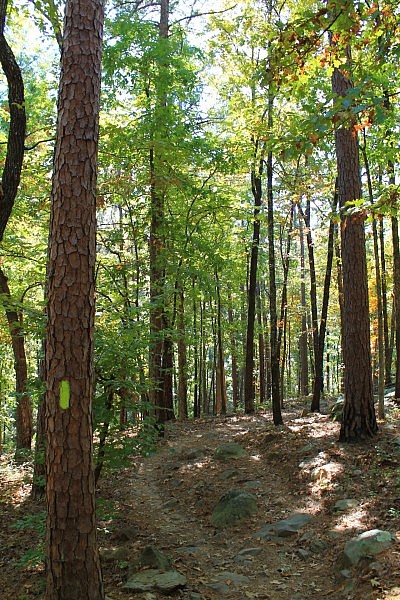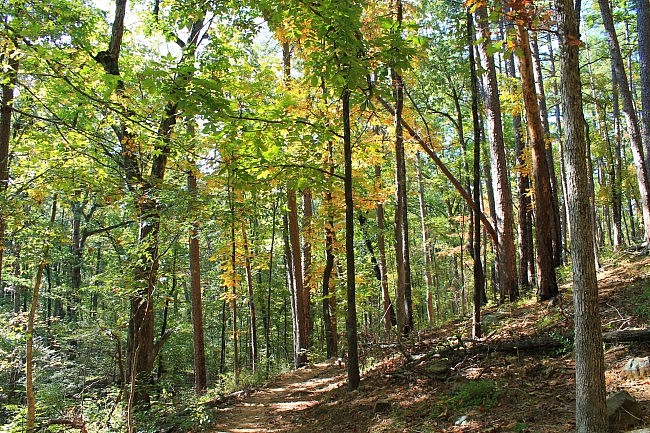 Photo Gallery
Click here or below or below for full-screen photo gallery.
Pinnacle Mountain Base Trail Map
Click here for full screen map.