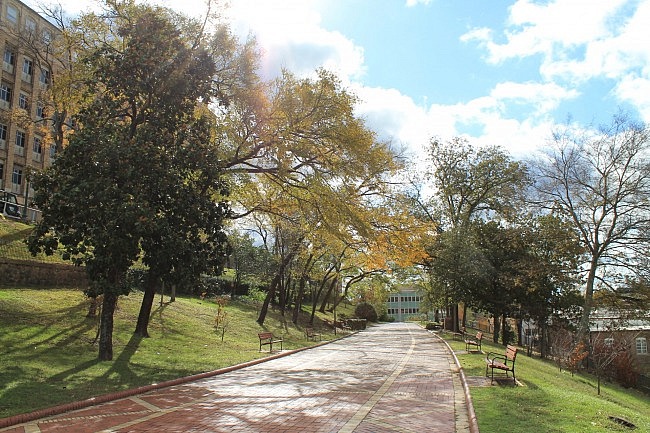 The Grand Promenade is an awesome half-mile brick walking path in Hot Springs National Park. Running north-south, it is parallel to (and behind) the historic Bathhouse Row.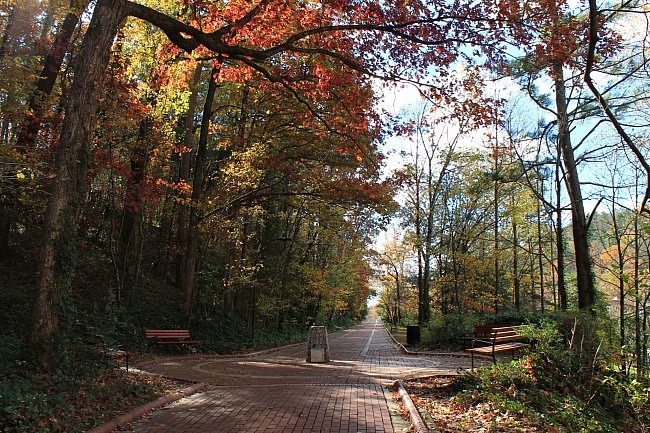 Construction of the Promenade began in the 1930's as a Public Works Administration project. It was completed in 1957.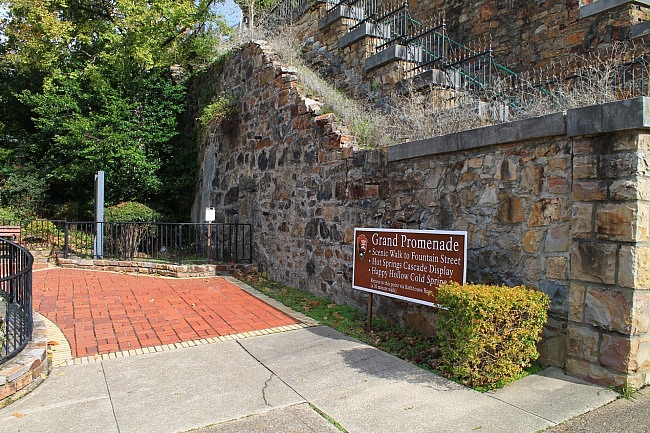 Aside from a bit of uphill climbing at the ends, the walk is very easy and quite scenic.
You can start the walkway from either end. At the south end (Reserve Street), there are some nice views of the Arkansas Career Training Institute (formerly Hot Springs Rehabilitation Center). The building was originally constructed in the 1930's as an army hospital.
The north end of the Promenade is adjacent to the Arlington Hotel, also built in the 1930's.
CLICK – Google Maps Directions to South entrance (Reserve Street) to Grand Promenade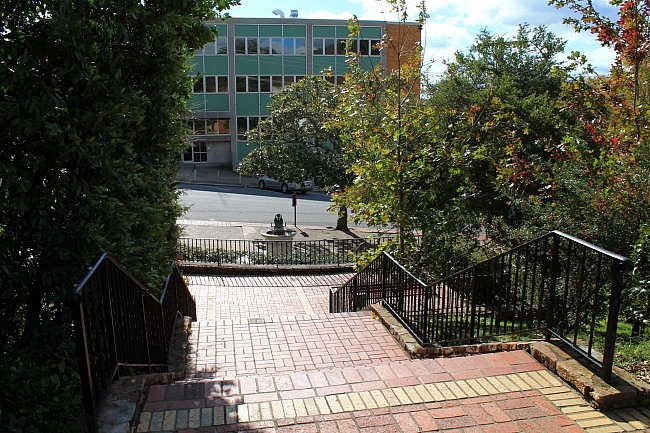 There also is an entrance to the Promenade from Bathhouse Row on Central Avenue. It is between Maurice Bathhouse and the national park visitor center at Fordyce Bathhouse.
Also around the middle of the Promenade is an open hot spring that you can see up close.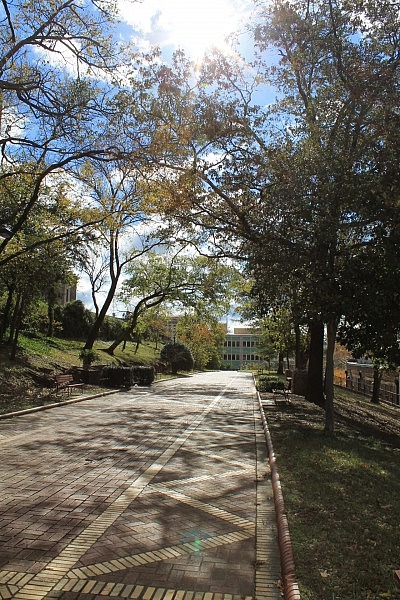 These photos are from my recent walk on the Promenade on November 21. There was some very nice fall foliage that morning.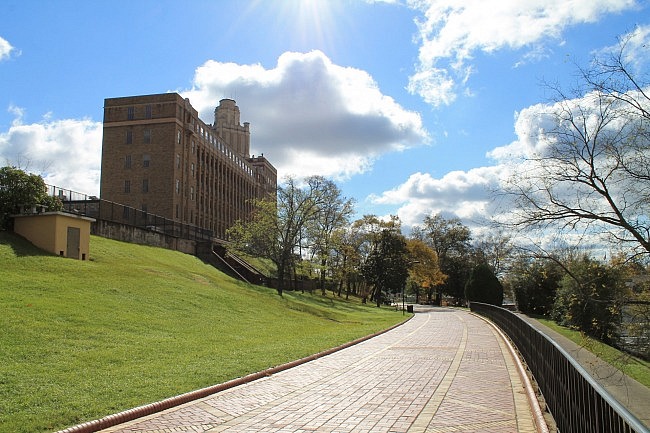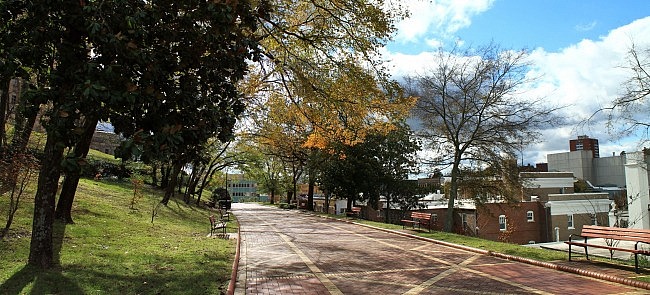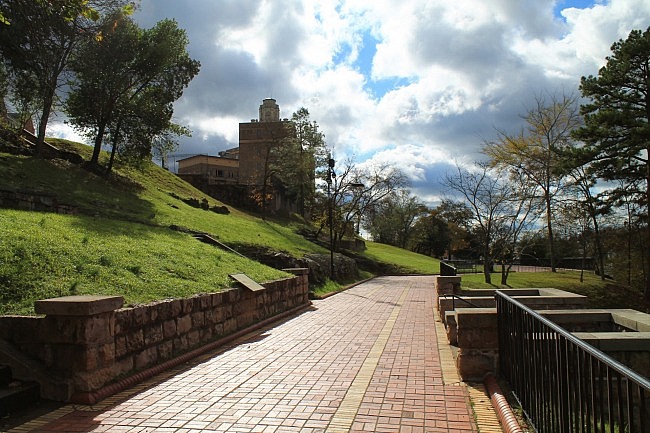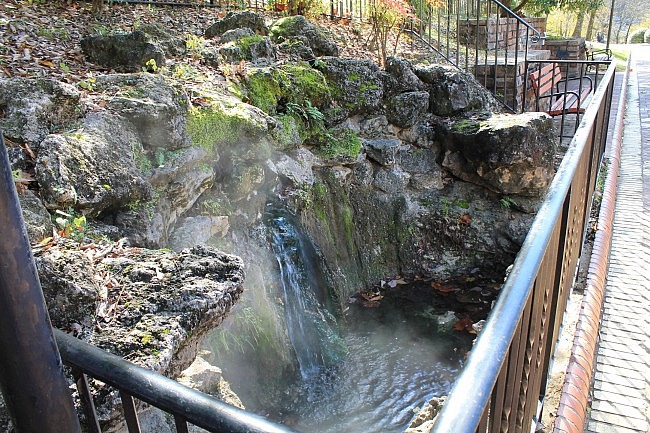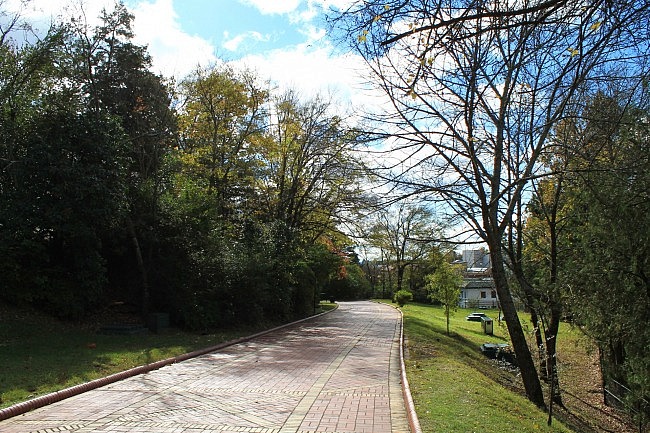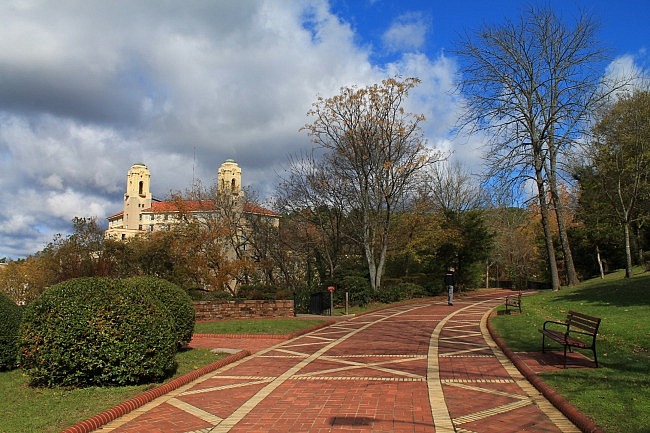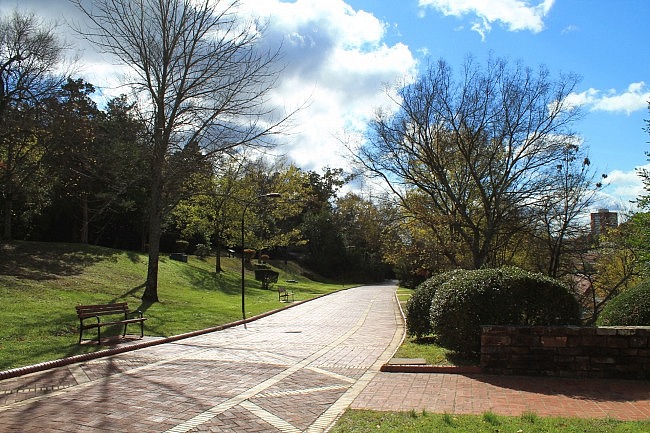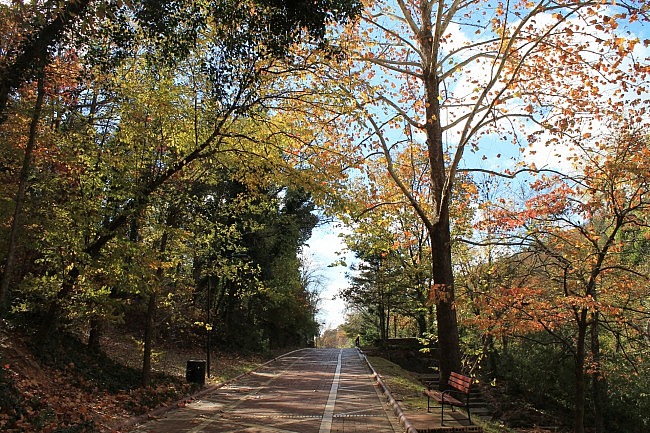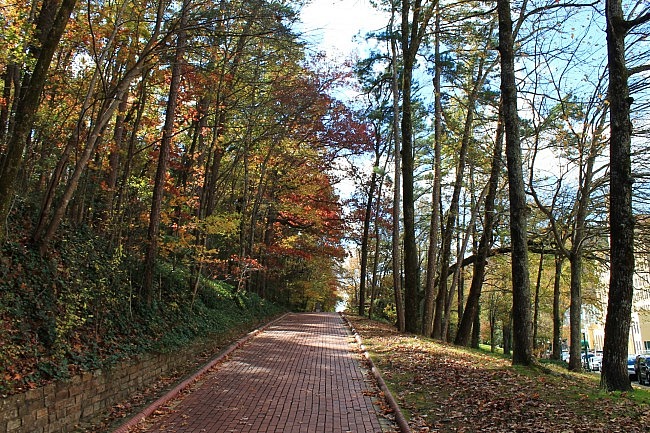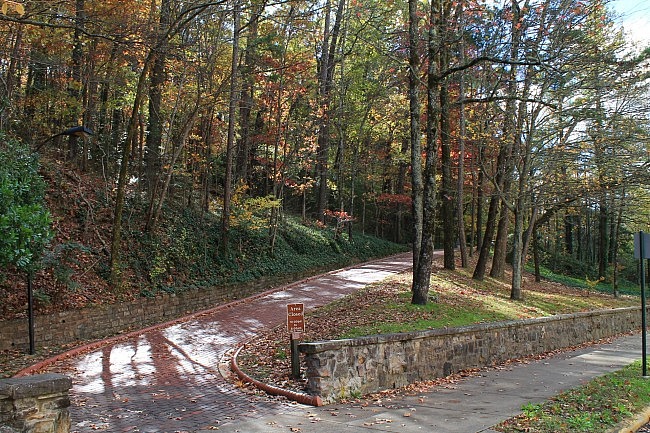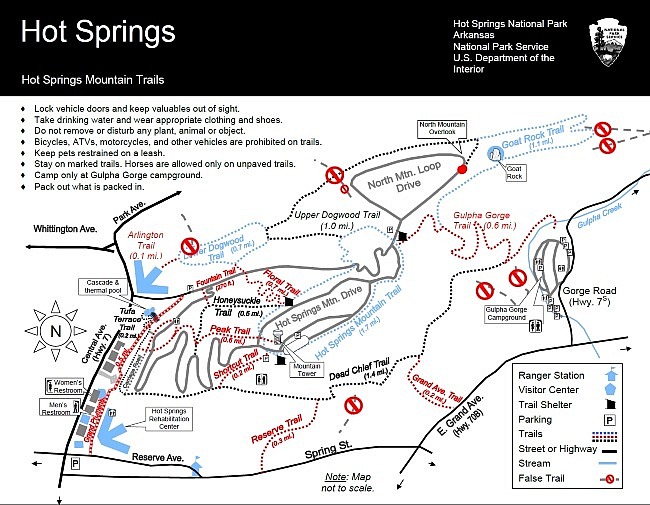 Photo Gallery
Click here or below for full-screen photo gallery.
[Last revised: 6-6-2017]