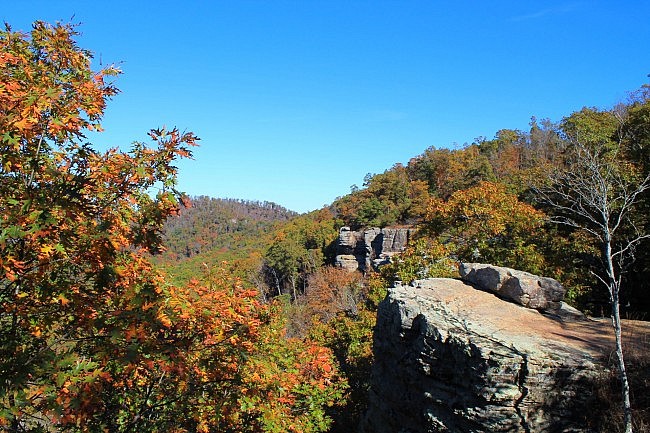 The Rim Trail on White Rock Mountain (2,200 feet elevation) in the Ozark National Forest (Franklin County) is one of my favorite short trails.
It's only 2 miles long, but this trail has amazing views from nearly the entire trail as it circles the mountain.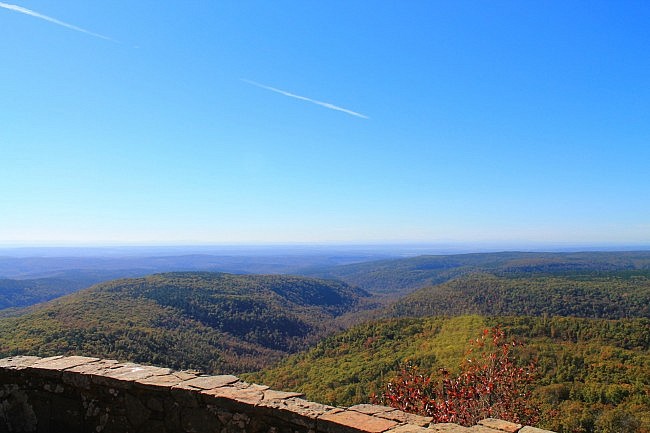 Check out this post for my full trail summary with direction information.
These are some additional photos from my visit to the trail on November 1, 2014.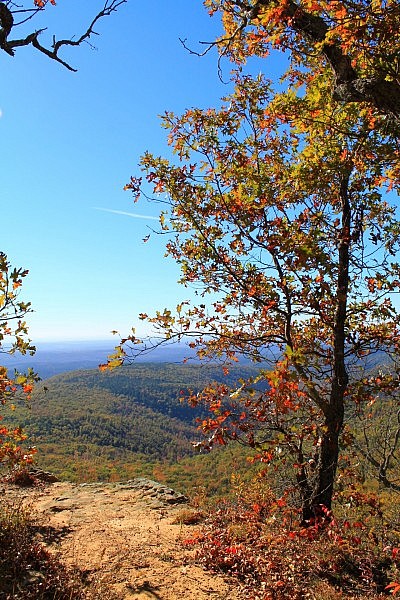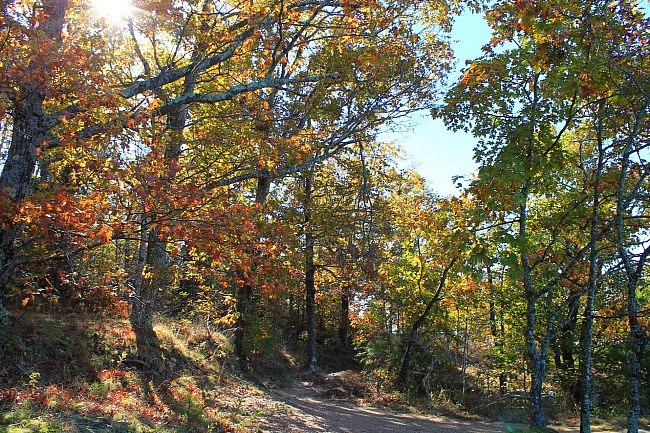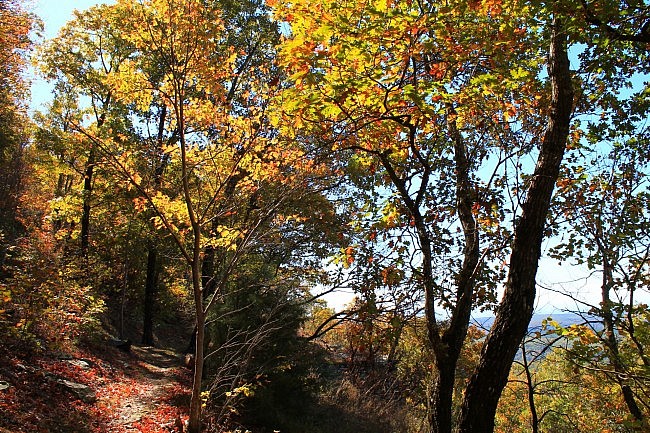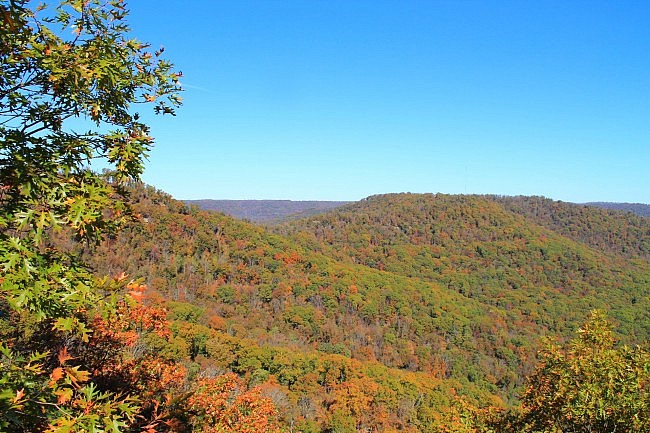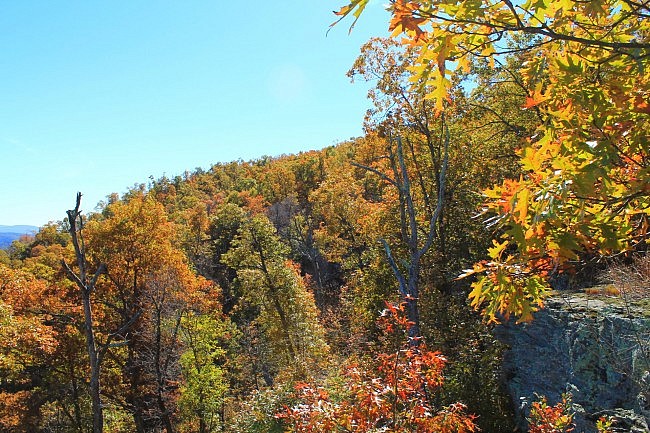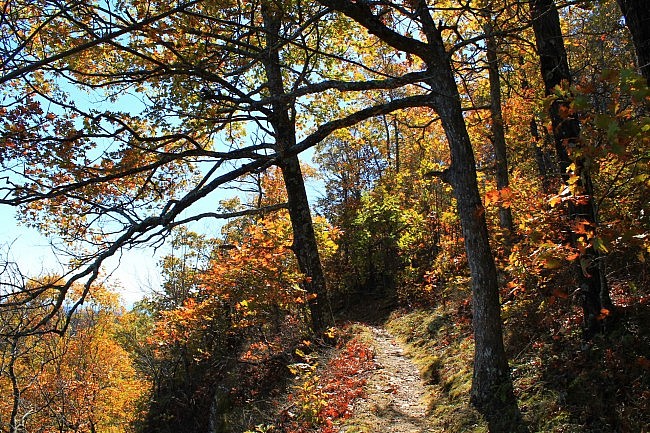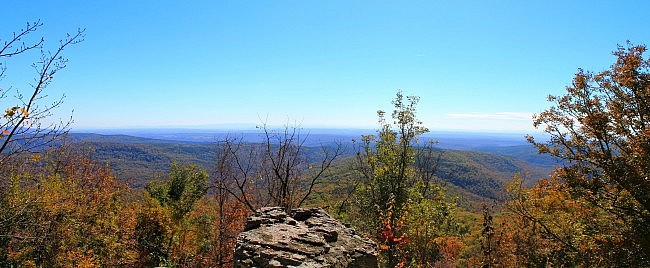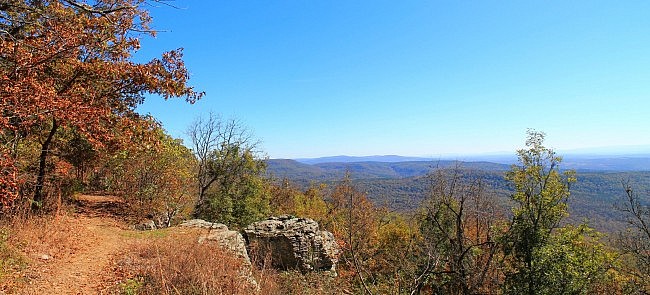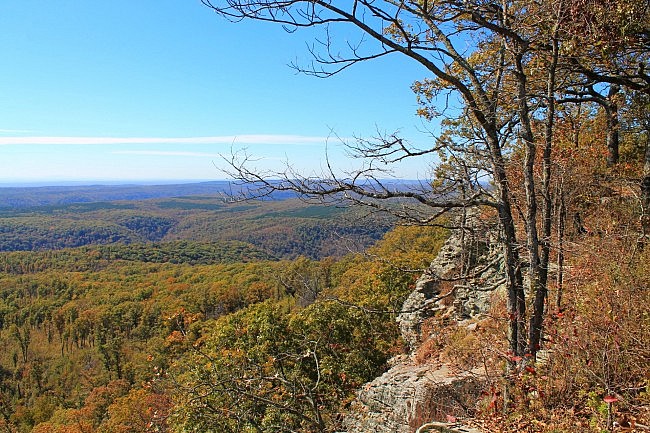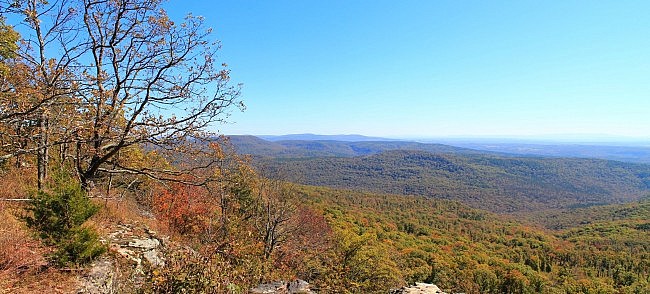 Photo Gallery
Click here or below for full-screen photo gallery.