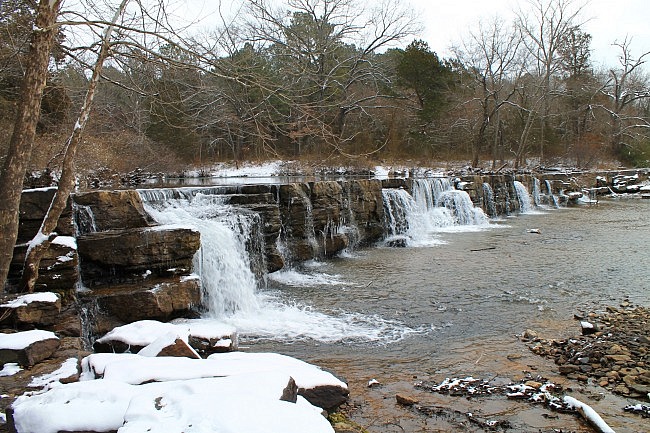 We typically do not get a lot of ice and snow in the winter here in west Arkansas. When we do get snow, I love the chance to take some winter shots at natural sites.
Natural Dam Falls is a cool waterfall in northern Crawford County in the Ozark National Forest. It is a 187-foot-wide natural wall of rock that spans the width of Mountain Fork Creek.
As I note here, the falls is easy to get to.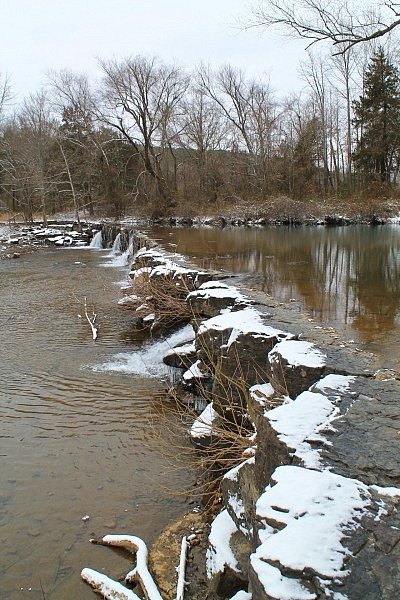 These are some pics I took last winter (February 24, 2015) after we had received a few inches of snow.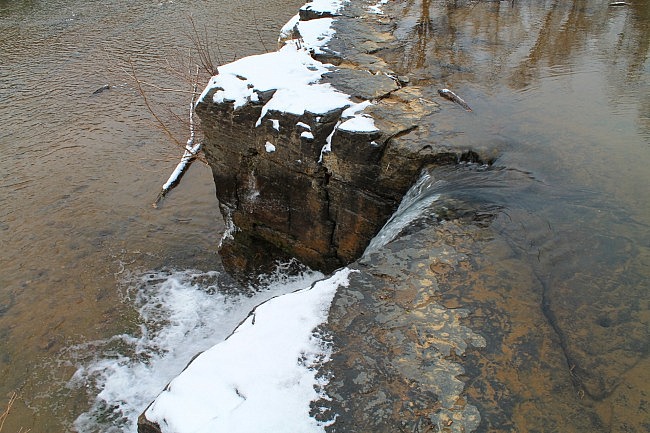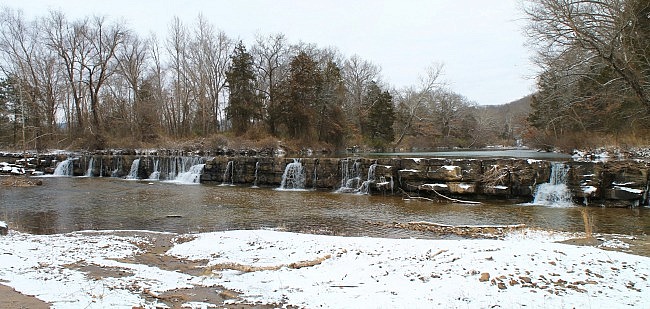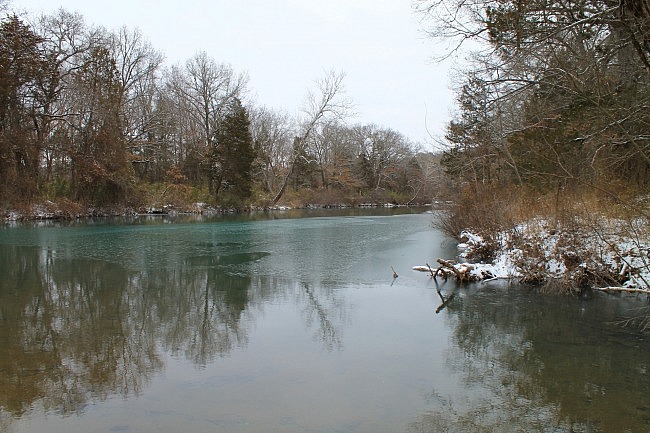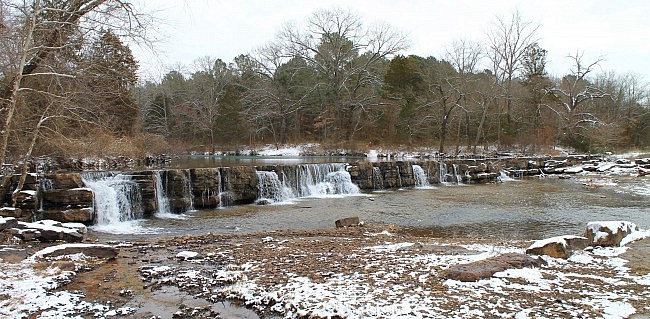 Photo Gallery
Click here or below for full-screen photo gallery.