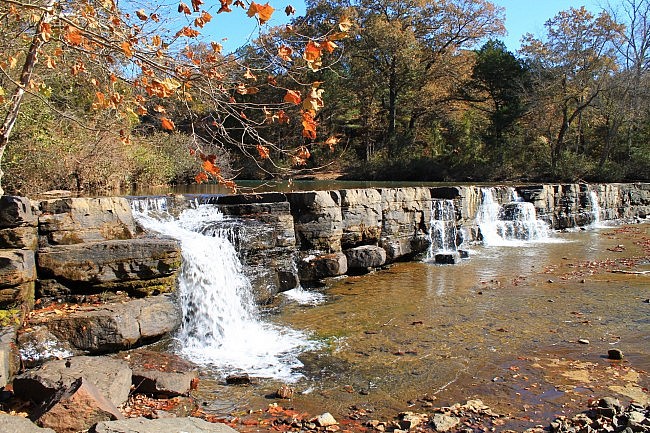 Natural Dam Falls (also just called "Natural Dam"), in northern Crawford County (Ozark National Forest), is a cool and very accessible waterfall.
The "dam" looks like a man-made structure, but it is a completely natural wall of rock that spans the width of Mountain Fork Creek. The falls is formed by water flowing over the wall in various places.
Natural Dam Falls is about 8 feet tall. According to Tim Ernst, it is 187 feet wide.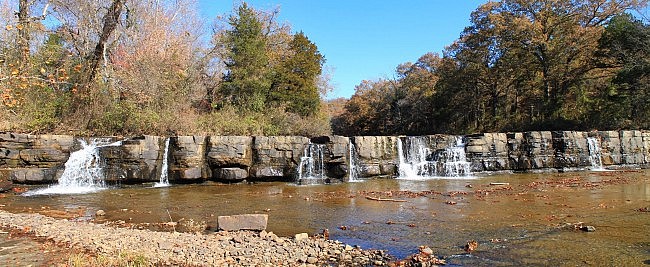 You can drive right up to it. Natural Dam Falls is only about 10 feet from the road that takes you to it. There is a parking area.
It is easy to find. The falls is on Natural Dam Road, just slightly to the west of Highway 59 in the community of Natural Dam. (Click here for approximate Google Maps directions to Natural Dam, Arkansas.)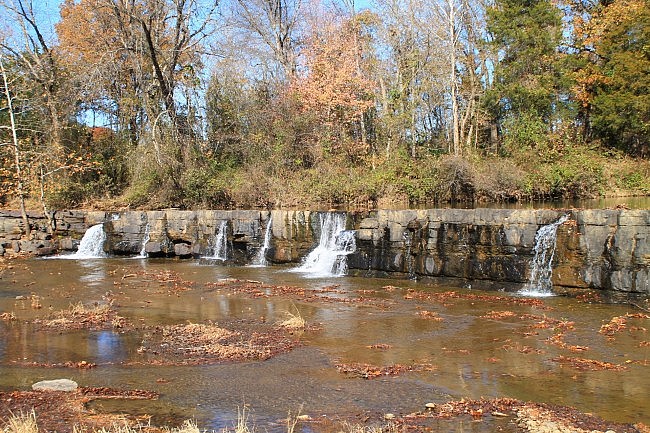 These photos are from my November 17, 2014 visit to the waterfall.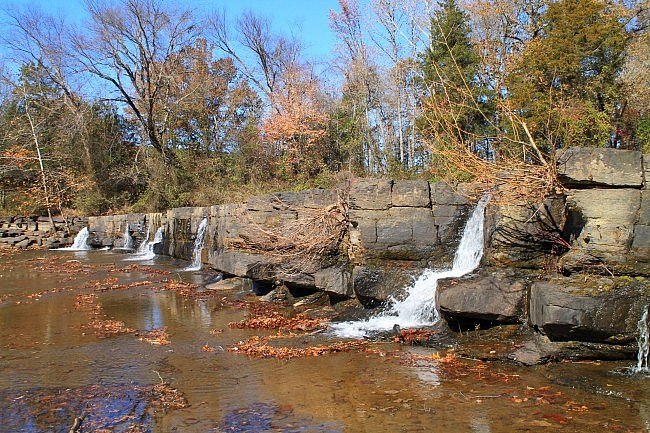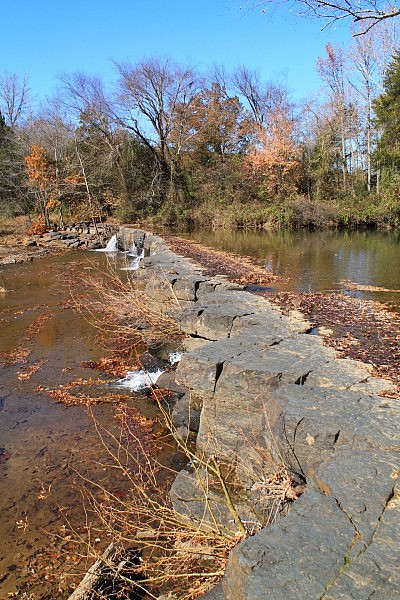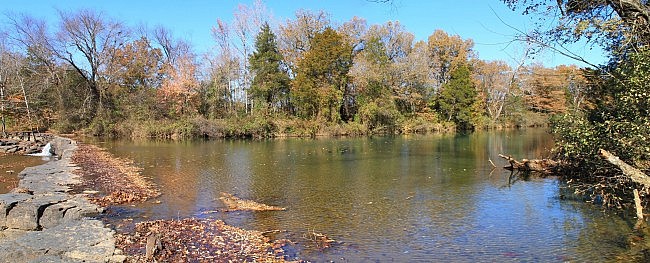 Photo Gallery
Click here or below for full-screen photo gallery.