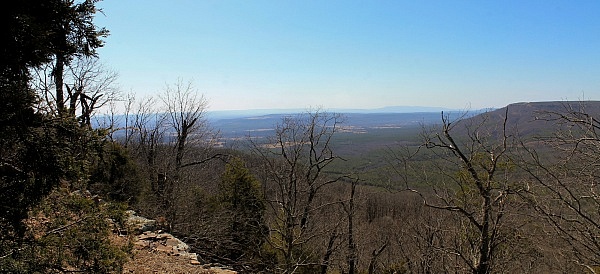 I think the Summit Park Trail, named for the former Summit Park Hotel (1889-1918) is one of the two best trails at Mount Nebo State Park (the other one being the Rim Trail). The Summit Park Trail makes a 1.6-mile loop across the west side of the mountain. About one-third of it is shared with the Rim Trail.
Most of the rest of it runs parallel to the Rim Trail, not far from the bench level. (For my gpx-based trail map and elevation profile, see this post.)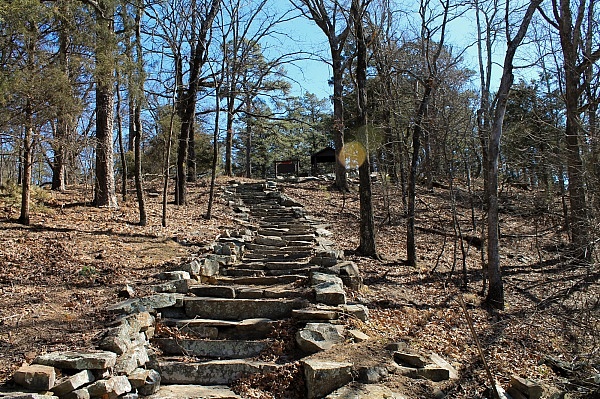 One of the sites to see along the trail is Fern Lake. It was built to serve as a water source for the hotel.  Like most of the trails at the park, it was originally built during the Depression by the Civilian Conservation Corps.
Last weekend, I had a nice walk on the trail. The temperatures were quite pleasant, reaching up to the low-60's. These are some of the photos I took on my hike. (Click photo for larger view.)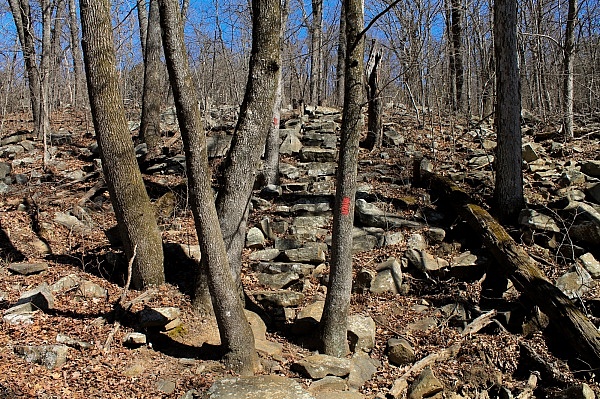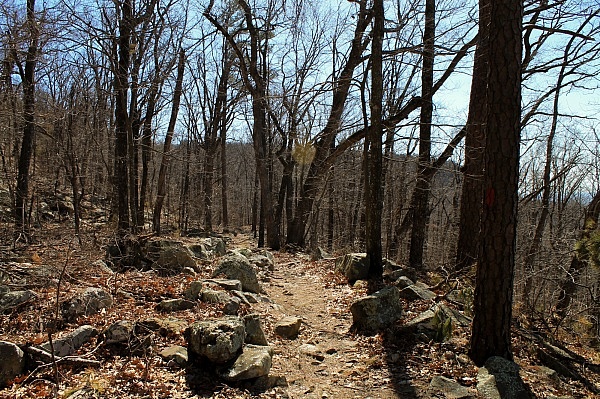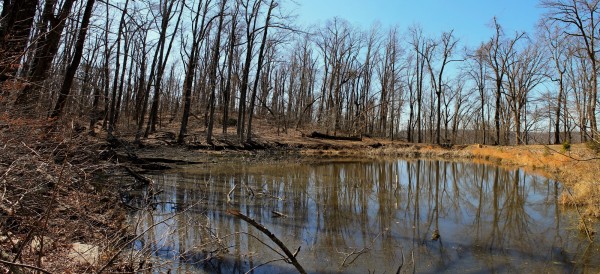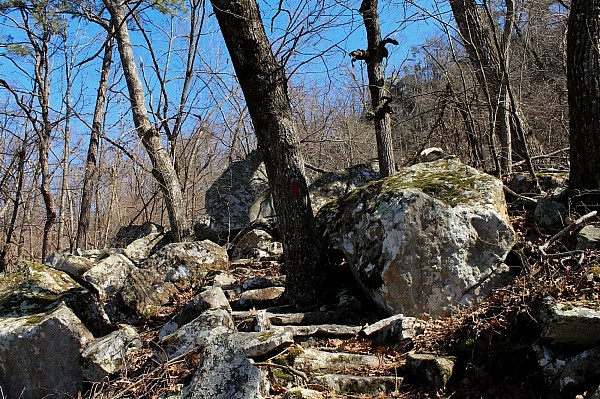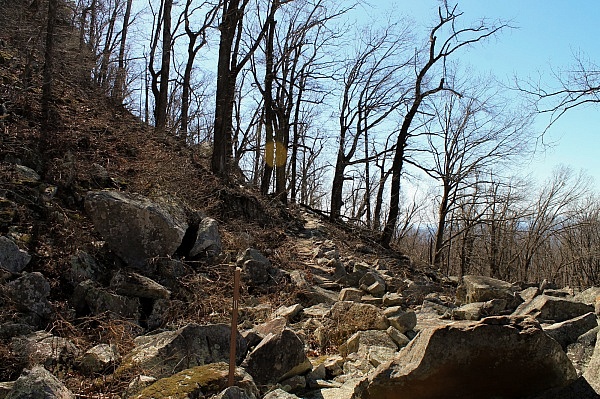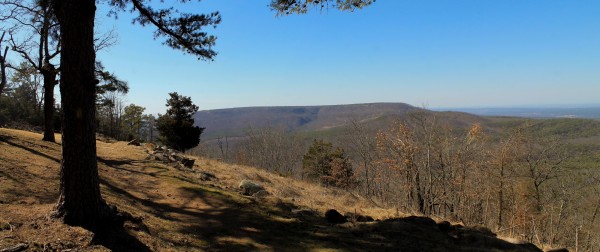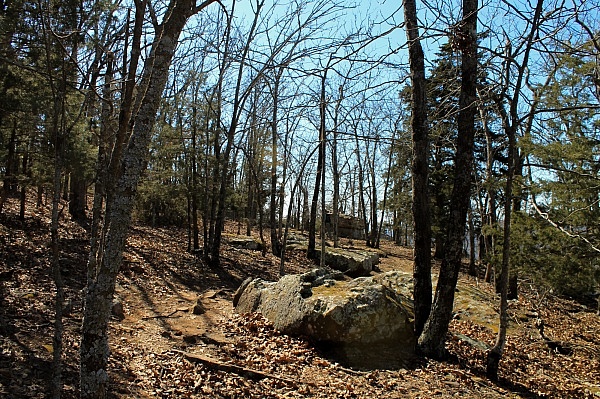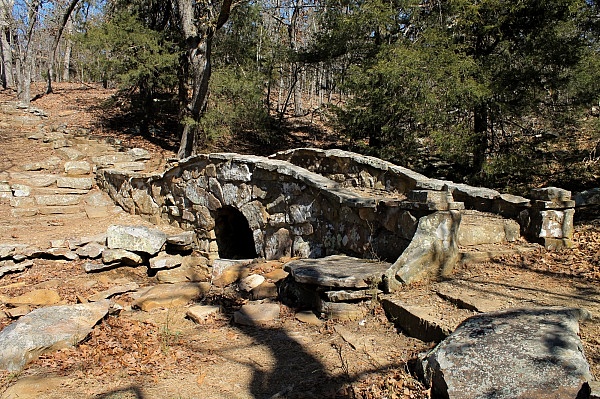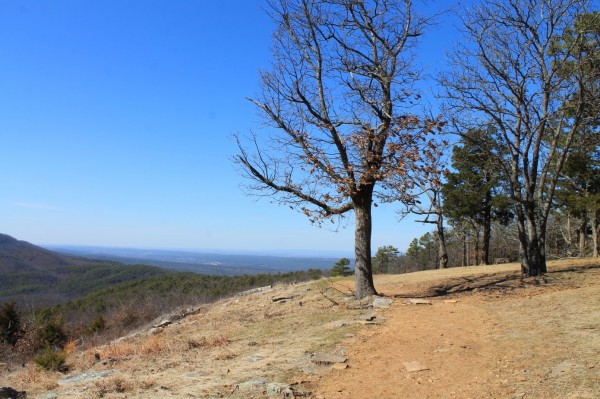 You can learn more about Mount Nebo history here. You can download the official Mount Nebo State Park trail brochure here.
Photo Gallery
Click here or below or below for full-screen photo gallery.