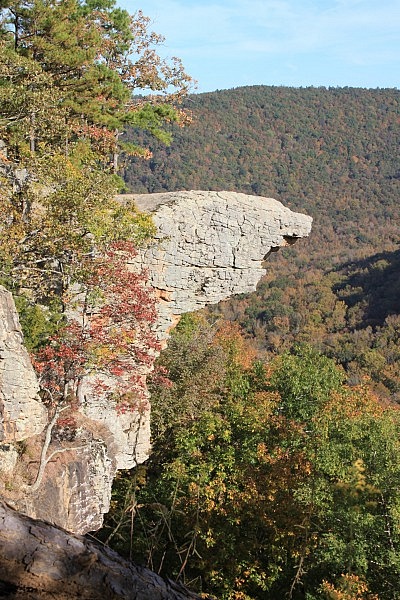 If you've spent much time in the Buffalo River area, you've seen pictures of Hawksbill Crag (aka Whitaker Point). It is one of the most photographed spots in the area, and with good reason.
The hike to Hawksbill Crag is a short one, and it is relatively easy. Getting to the trailhead is a bit trickier.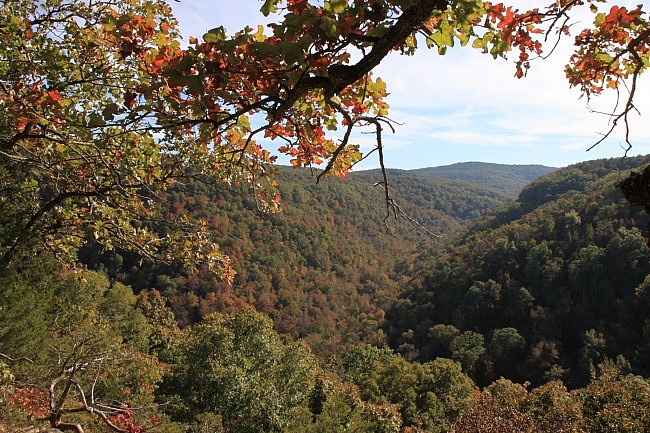 Directions to Hawksbill Crag (Whitaker Point) Trail
The trail is in the part of the Upper Buffalo Wilderness Area (Newton County) that is in the Ozark National Forest.
To get to the trailhead from Ponca, take Highway 43 south from Ponca toward Boxley. When it merges with Highway 21, take the southern route and continue on to Boxley. Right before you cross the Buffalo River, there is a gravel road on the right called Cave Mountain Road. (It may not be marked.)
Turn right onto Cave Mountain Road. You'll know you're at the right place when the gravel road heads up, seemingly straight up. This is a rough, rocky, steep road. I will note that we've made the trip many times in our 2-wheel drive car without problems, but never when the road was wet and potentially slippery. Continue reading Hawksbill Crag (Whitaker Point) Trail (Ozark Forest) – 3 mi (o&b) →