In June of last year, I had an enjoyable walk on the Devil's Den Trail (which I usually refer to as the "Cave Trail") at Devil's Den State Park.
Even though the caves have been closed since last April due to concerns about the possible spread of White Nose Syndrome to the bat population, this is still a very nice trail.
In fact, this is probably a good time of year to walk the trail since there should be plenty of water at Twin Falls. (For more info about the trail, see this post.)
Here are some of the photos I took. Click photos for a larger view.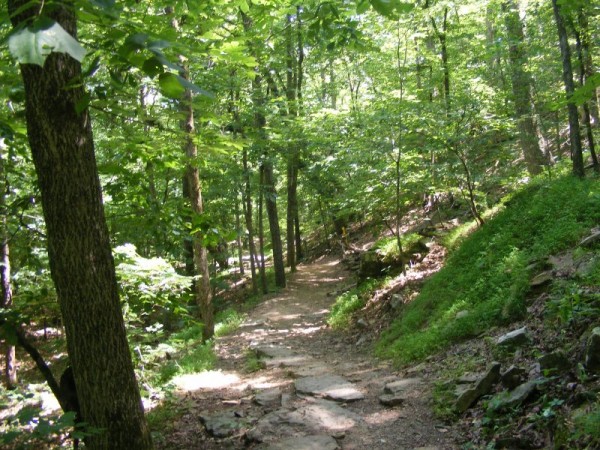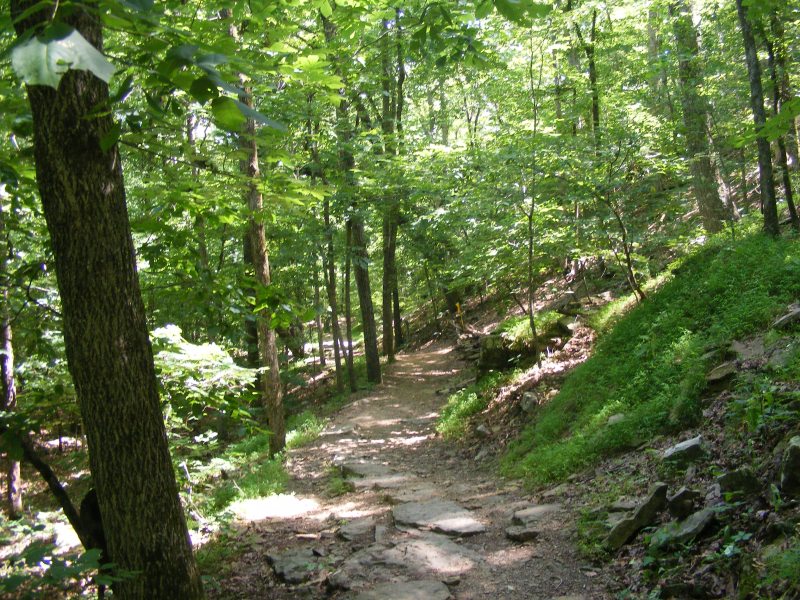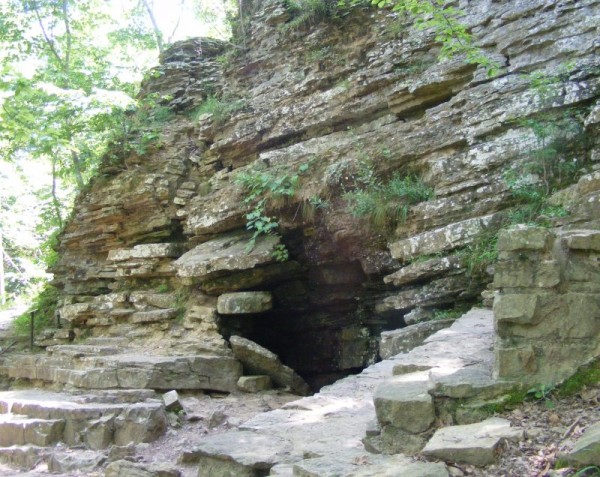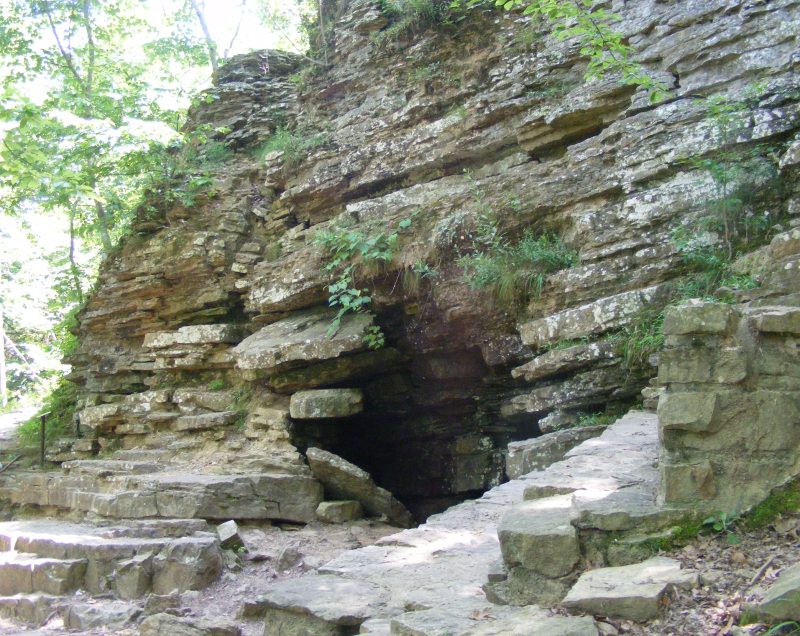 .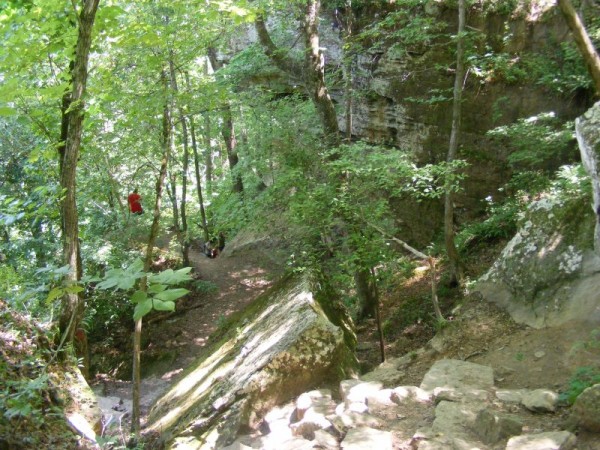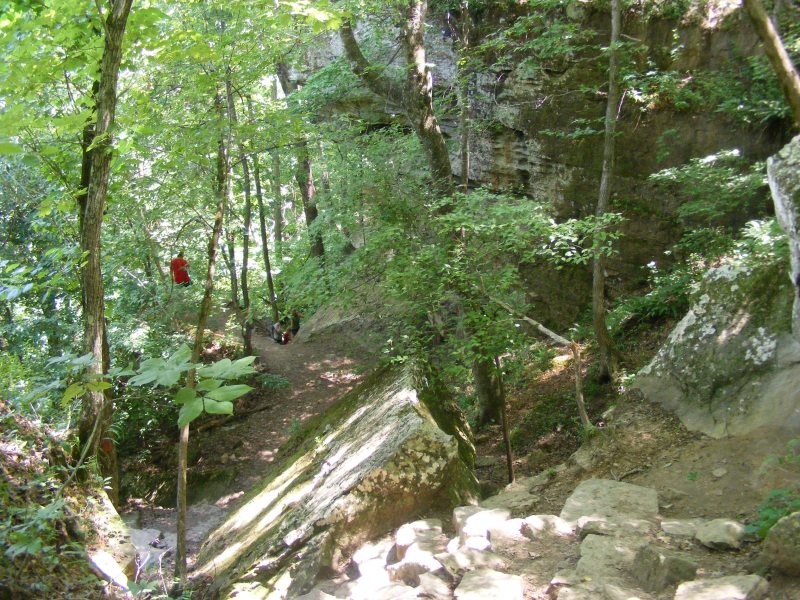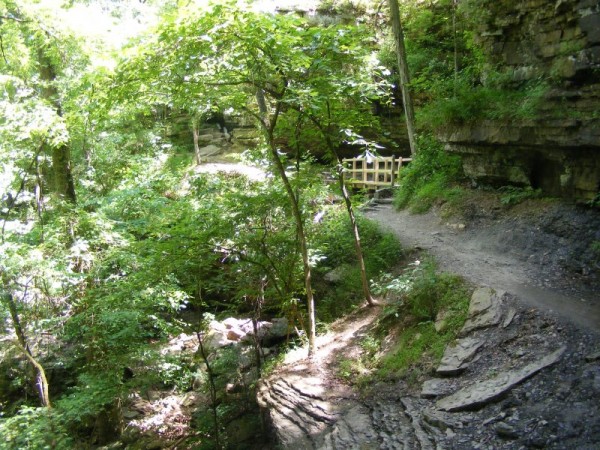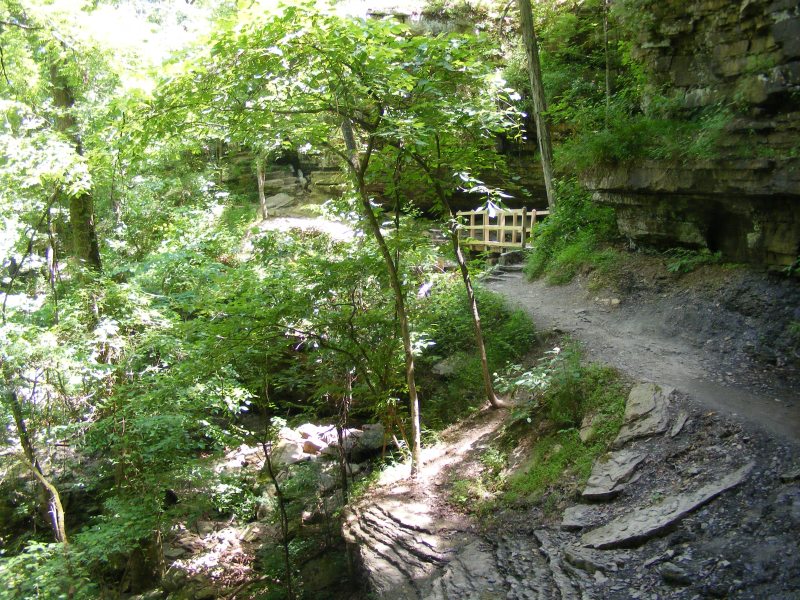 [Updated: 2012-05-22]