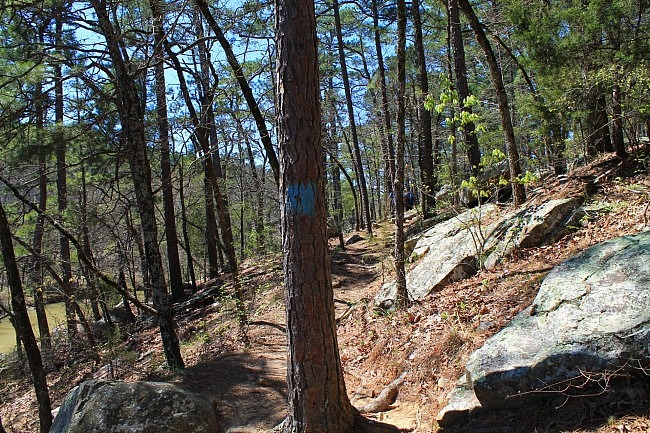 The Rough Canyon Trail is a cool 2.9-mile loop at Robbers Cave State Park. It has lots of interesting rocks and rock formations, varied terrain, and in wetter times, beautiful views of the Rough Canyon stream.
The trailhead is adjacent to the Robbers Cave Nature Trail, the small trail that goes by the actual Robbers Cave rock formations.
See this post for the full profile of the Rough Canyon Trail with pics from my April 2, 2016 hike.
These are some additional photos from that hike.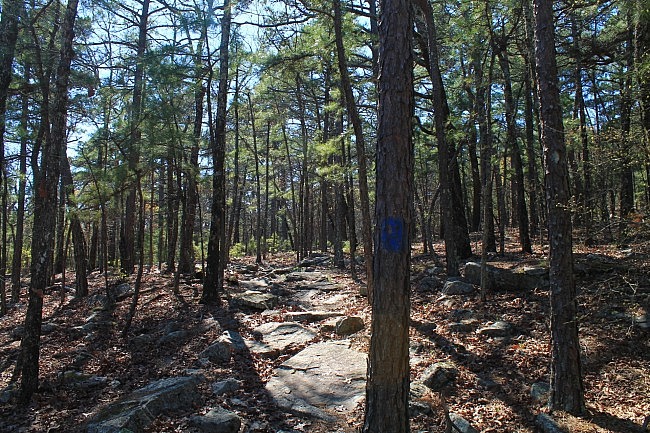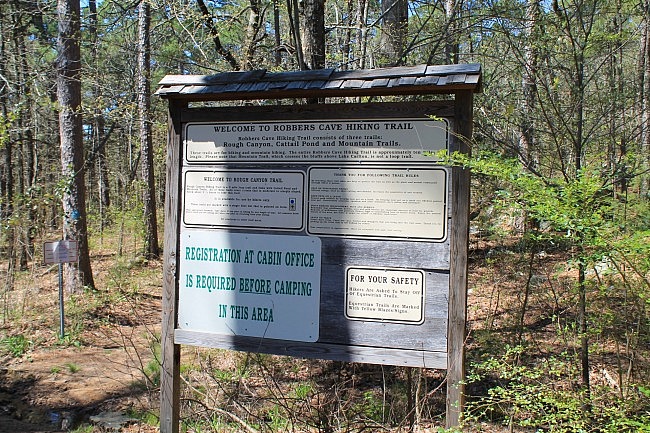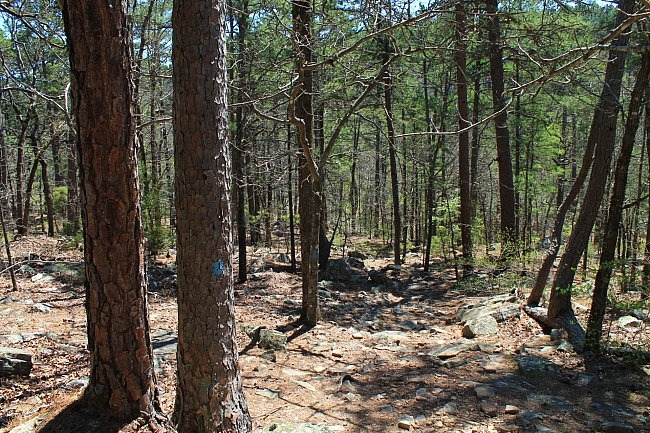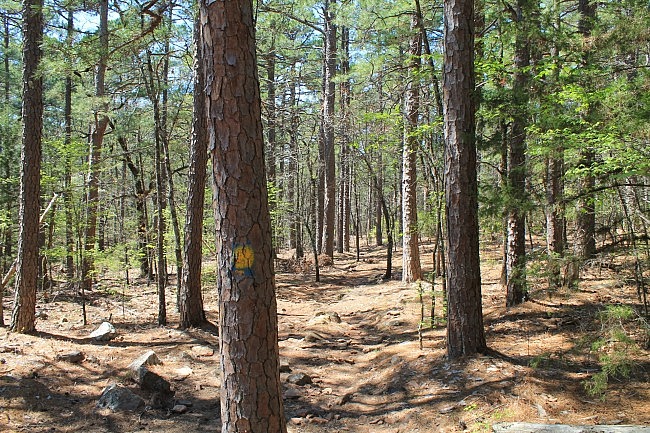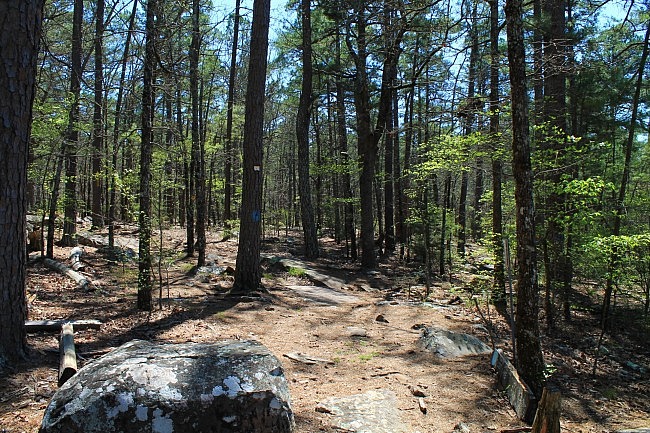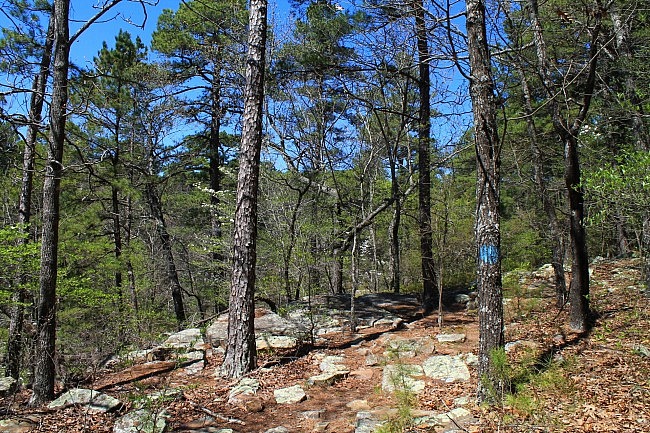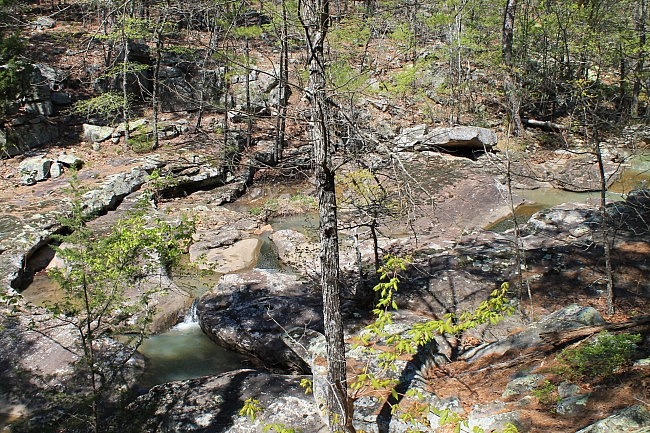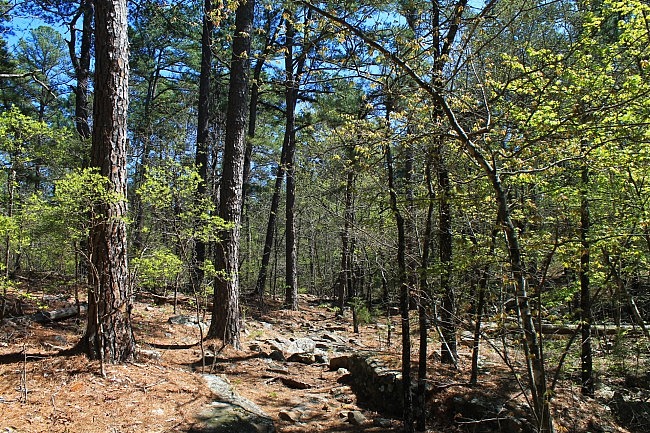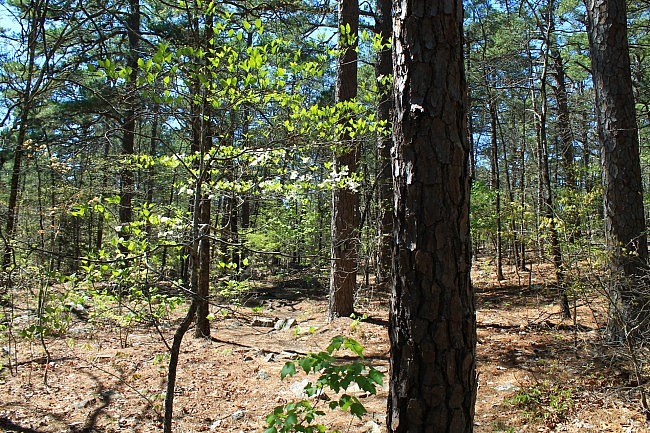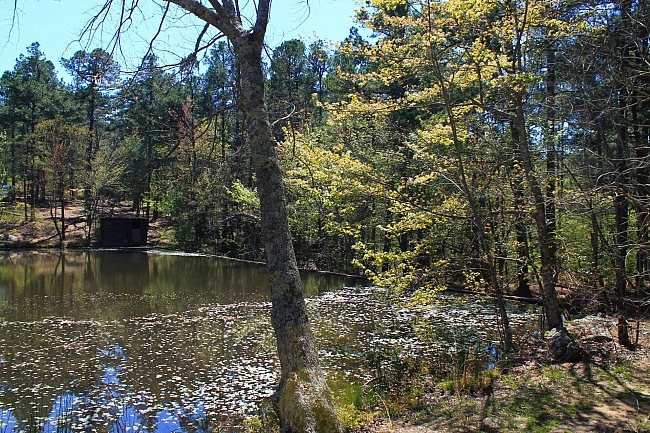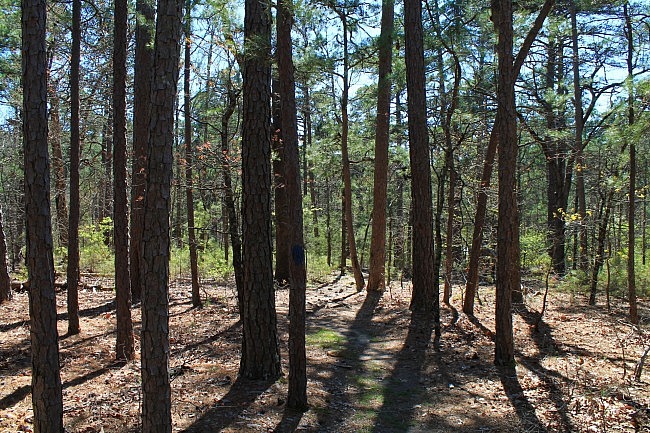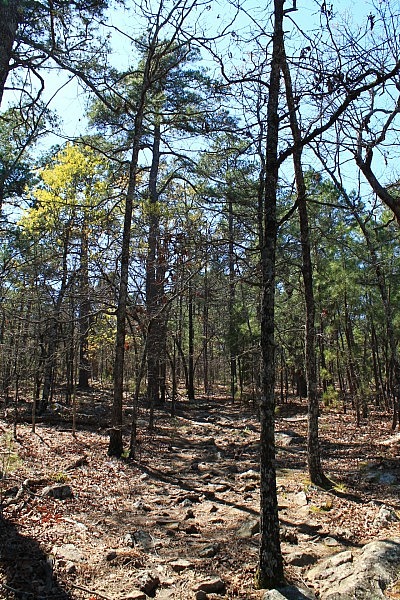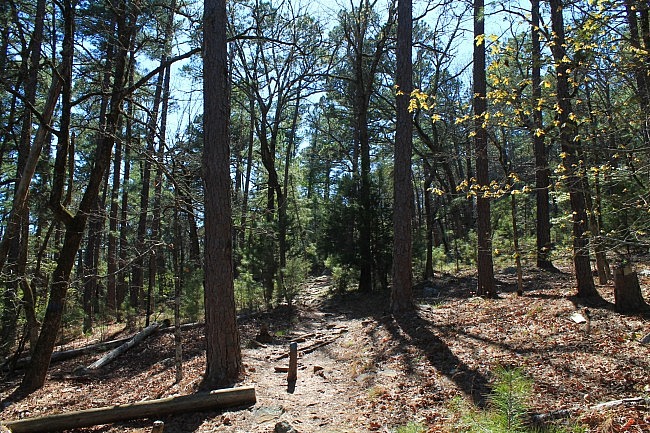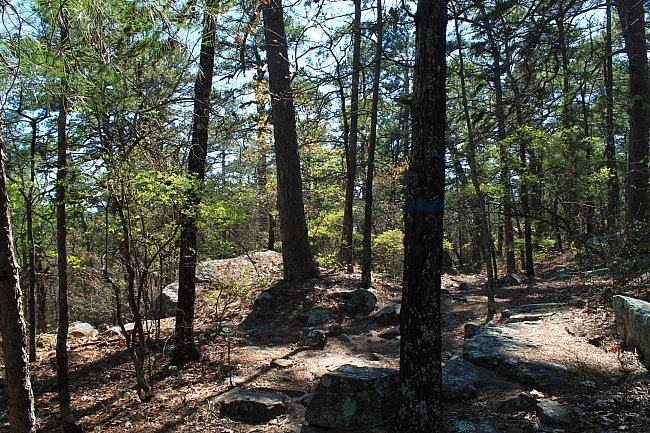 Photo Gallery
Click below for a full-screen photo gallery.