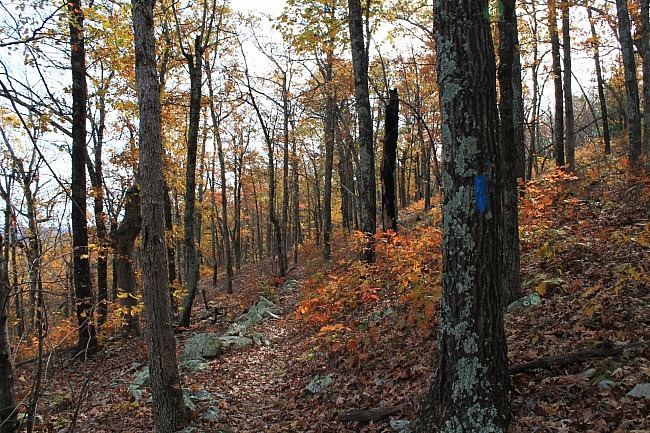 One of my favorite parts of the Ouachita Trail to walk is the 1.6 or so mile stretch of Section 1 between Horsethief Springs and Forest Road 6014 (to the east). This is on Winding Stair Mountain (Ouachita National Forest, LeFlore County, Oklahoma).
It's easy to get to, and it's an enjoyable scenic hillside walk on a part of the trail that's usually in good condition. Much of it is lined with interesting rocks.
My full profile of this stretch (along with the part over to Winding Stair Trailhead) is in this post.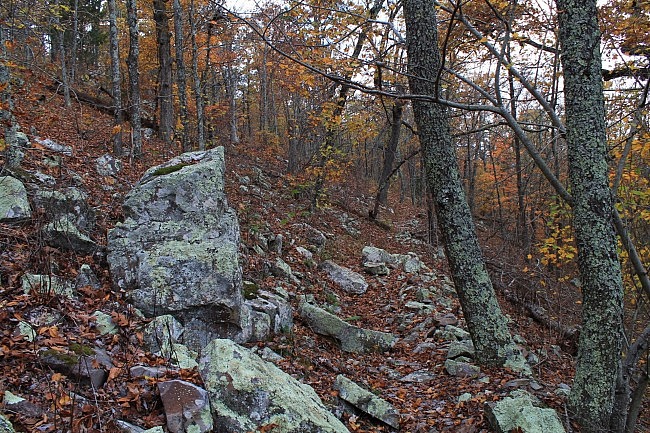 These are some additional photos from my hike on this part of the Ouachita Trail on November 14, 2015.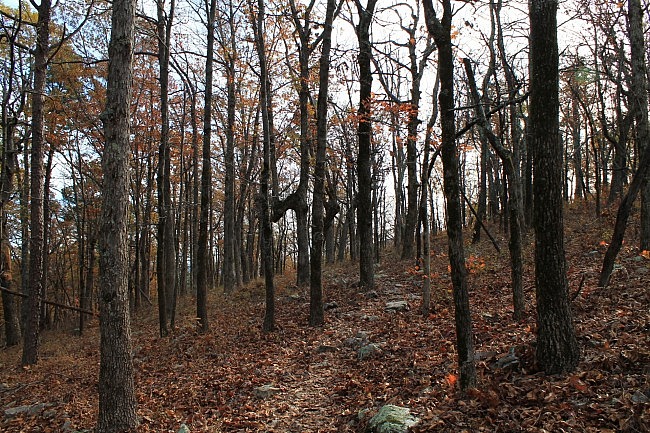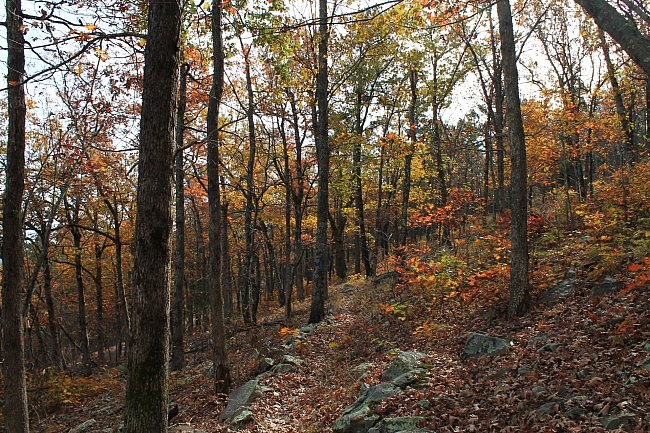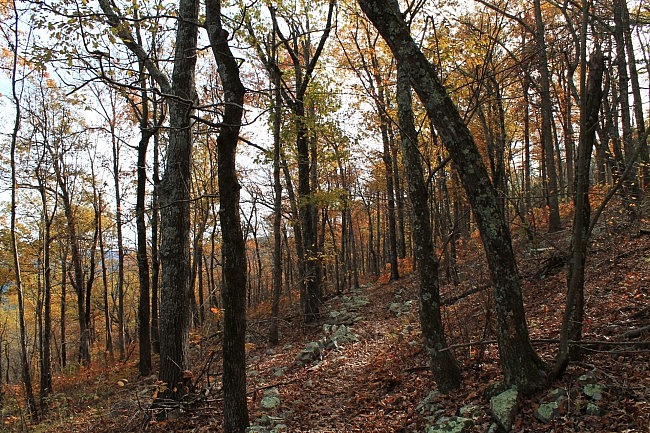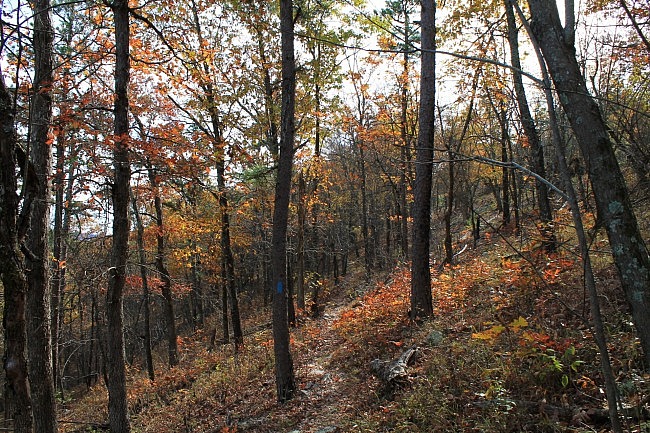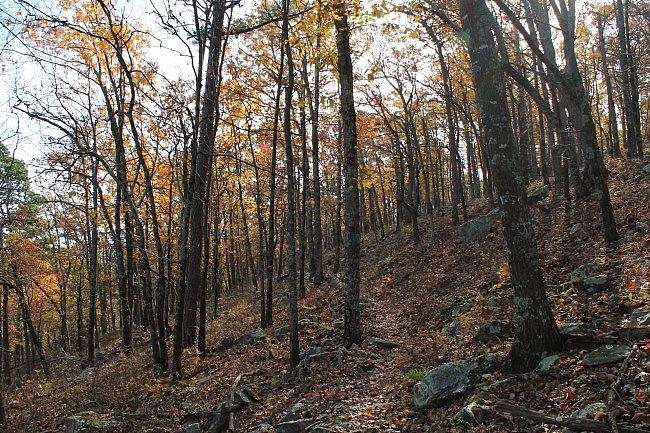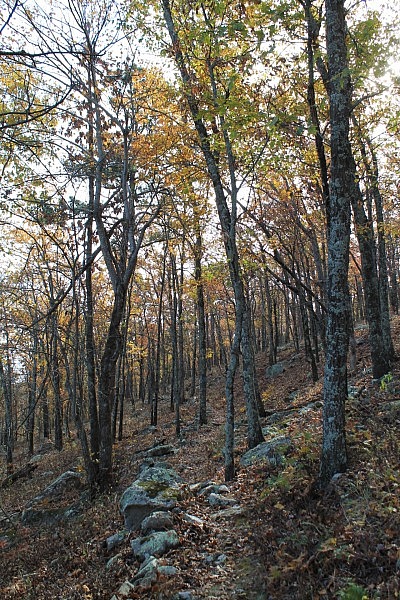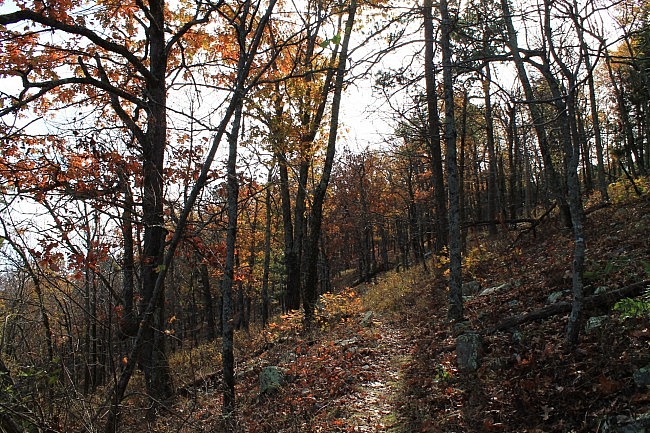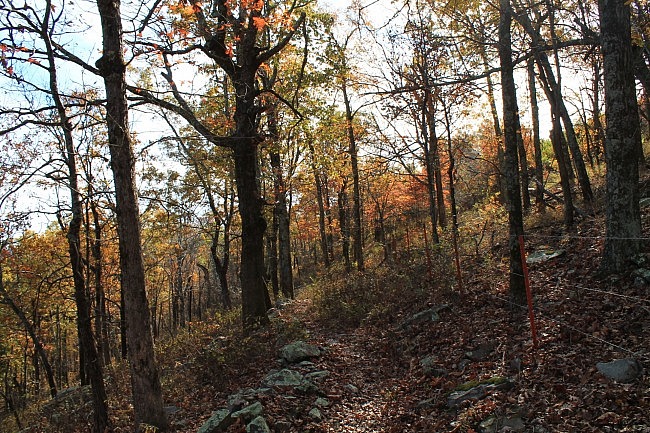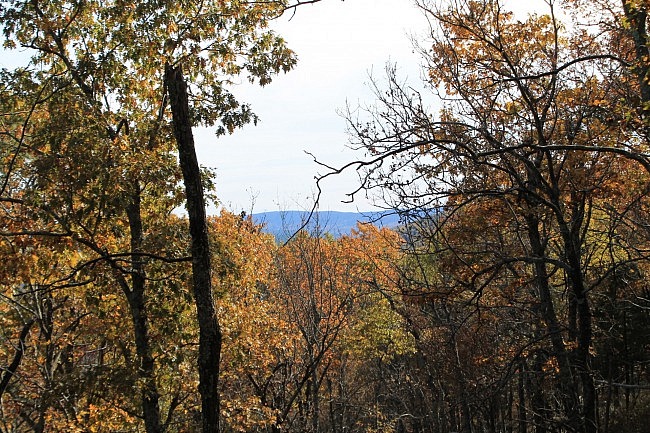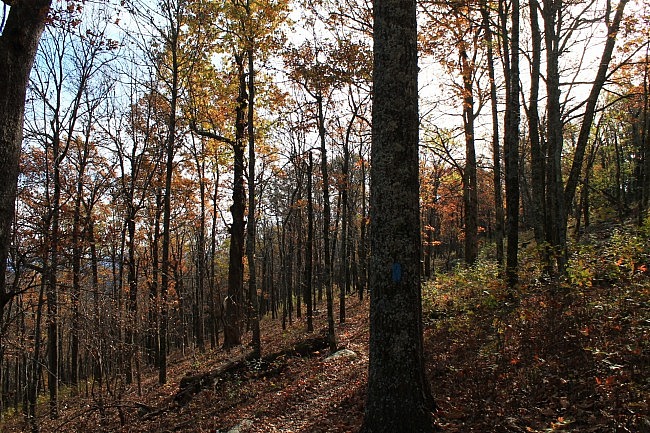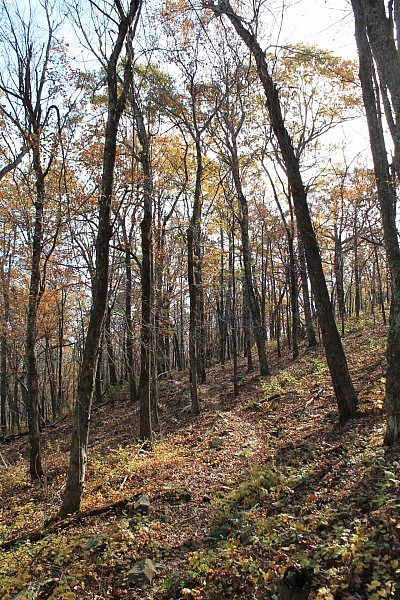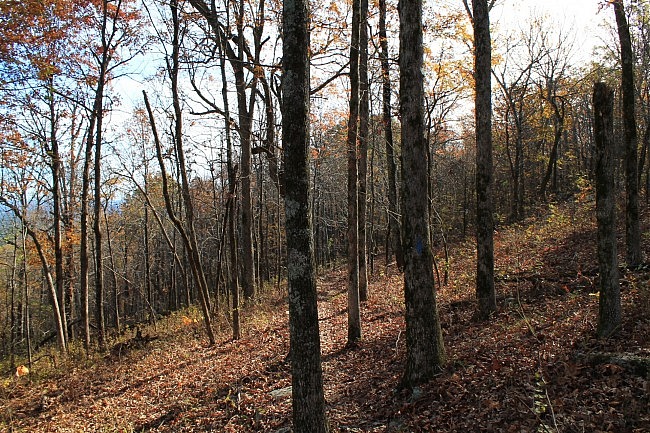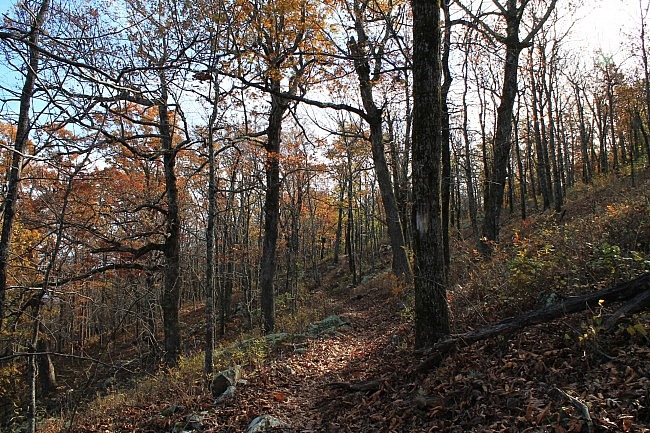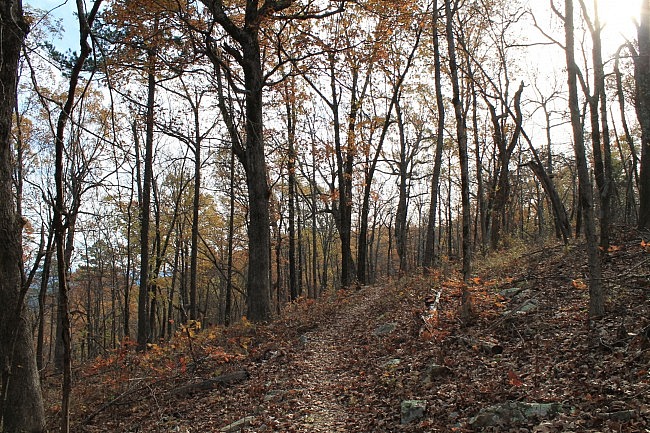 Photo Gallery
Click below for full-screen photo gallery.