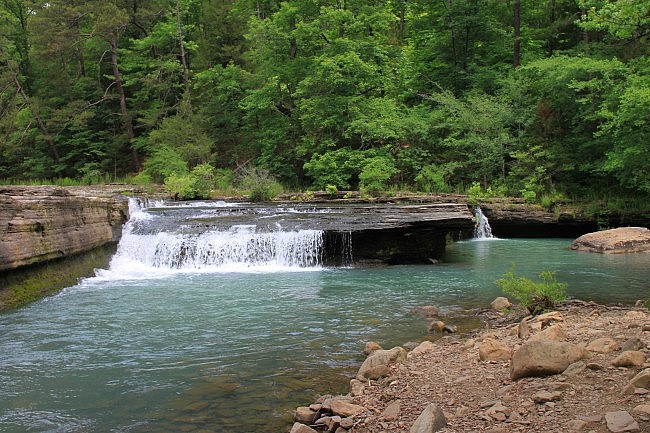 People determine beauty and what is "interesting" differently. When it comes to waterfalls, I favor cascades and rolling waterfalls more than pour-off types of falls. Others like tall pour-offs better.
There are plenty of both types to see in northwest Arkansas.
My preference for cascading waterfalls is one reason I loved visiting Haw Creek Falls. It is in the Ozark National Forest in northeast Johnson County.
The falls is short (only about 8 feet tall), but it has a lot of interesting cascades and a picturesque setting that makes this a place I can't wait to come back to.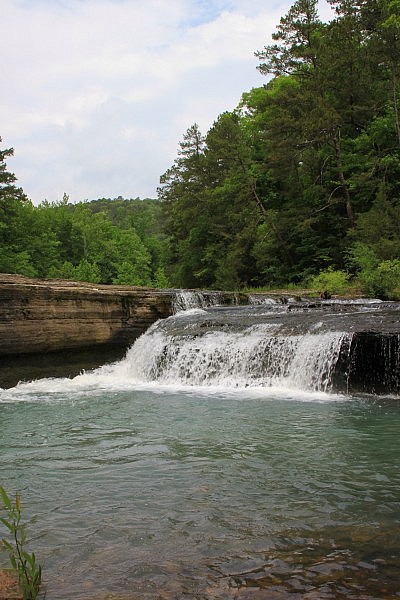 Getting to Haw Creek Falls
To get there from Jasper, go south on Highway 7 for 27 miles, and turn west onto south Highway 123. Travel 12 miles on Hwy 123, and you'll see the sign for the Haw Creek Falls Campground. (You can get Google Maps directions at this link.)
Turn left into the campground. If you drive counterclockwise around the campground, you'll loop almost around the entire campground. The falls will be on your right as you get back to the area with the two restrooms.
Park here. The falls is about 100 yards off the road.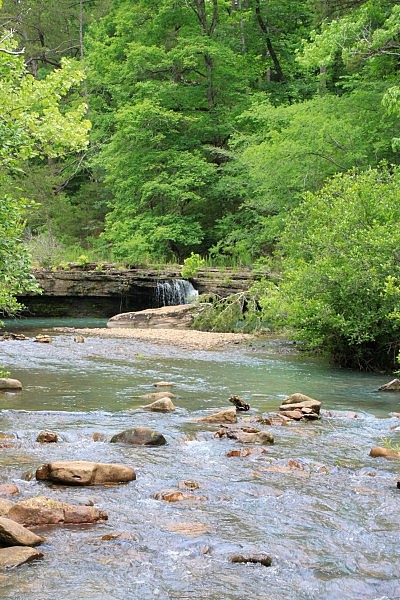 This is a neat little area (and campground) and was a perfect spot for a picnic lunch before we went out to explore other sites in the area.
The clear water areas just above and below the falls also make for nice swimming holes when the weather is warm, or just more beautiful scenery to enjoy and explore.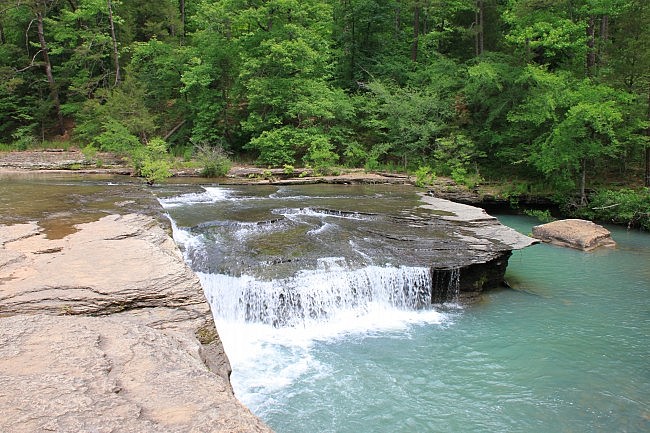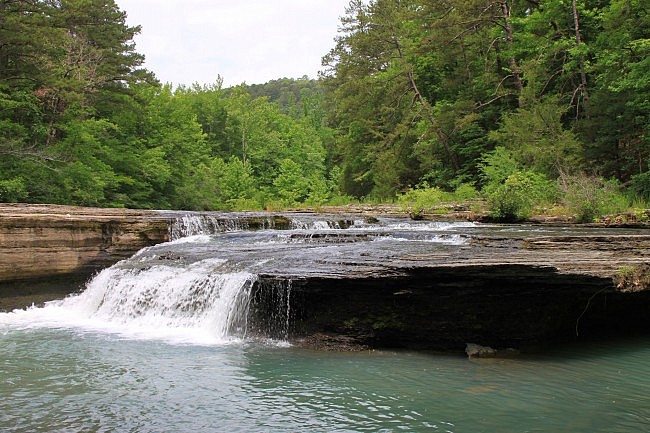 These photos are from our visit during Memorial Day weekend 2013.
The official U.S. Forest Service site for Haw Creek Falls Recreation Area is here.
Check out some pics that Mike took of the falls in March 2013 at this link.
Photo Gallery
Click here or below for full-screen photo gallery.
[This post was originally published on May 31, 2013 on the blog "Exploring Northwest Arkansas."]