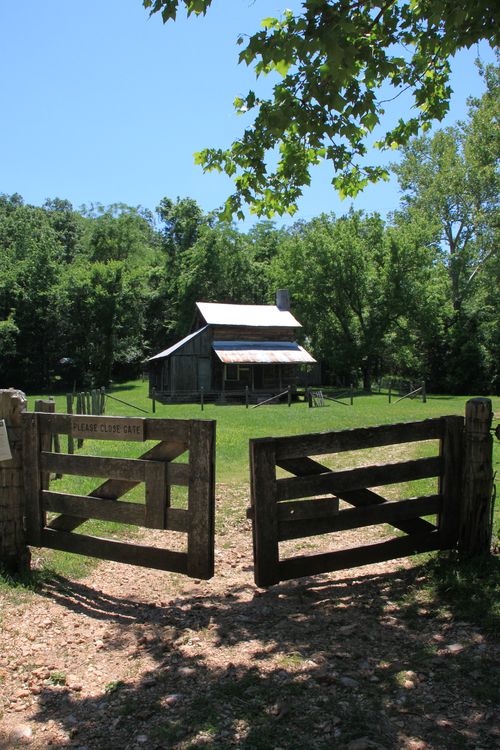 One of the many interesting aspects of the Buffalo National River area is that it gives you glimpses into the lives of early settlers of the area.
Because so much of the area is unspoiled, there are a host of old homestead sites that remain in their original state.
One of the best-preserved areas is the Parker-Hickman Homestead, near the Erbie Campground in the Upper District.
The homestead was built between 1847 and 1849 by Alvin and Greenbury Parker.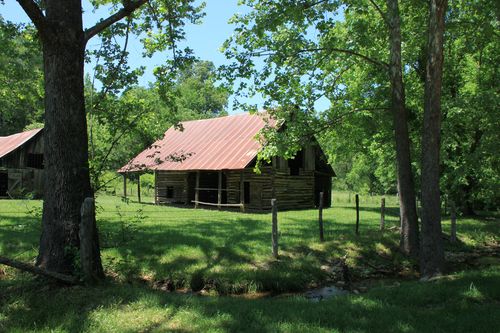 By 1912, the Hickman Family had moved in. The homestead remained in the Hickman Family until 1978.
In 1982, the area became part of the Buffalo National River. In 1987, the homestead was added to the National Register of Historic Places.
Although the homestead today is very similar to its historic appearance, it has had some modifications over the years. In the early 1900's, an addition was made to the left side of the house. This part served as a farm supply store in the 1920's. When we visited in late May, we saw parts of old newspapers lining the interior walls of this area. (I hope to some day have a chance and just read through some of the old articles.)
There are also many other buildings built over the years, mostly by the Hickman family, including a couple of barns (one pictured below).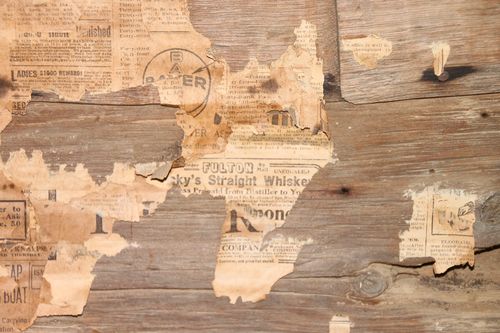 It's amazing to be able to walk through the old farmhouse and see it as it likely has been for 150 years. There is a stream that runs through the property that has an old rock beside it that seems perfect for laying washed clothes out to dry.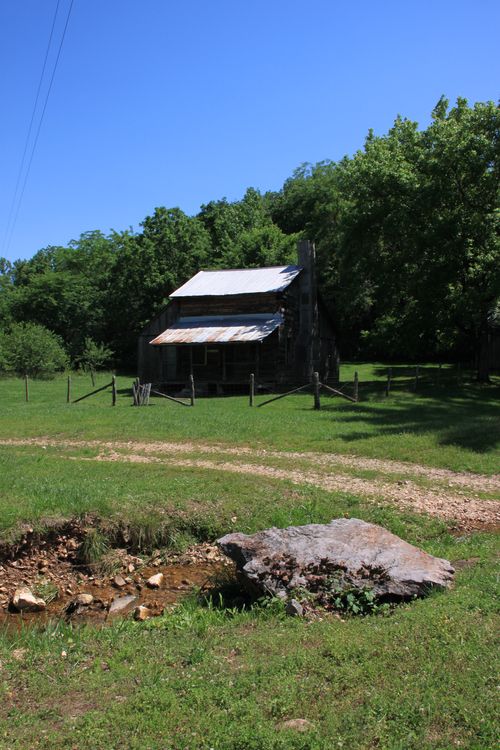 I really like this little area. It gives you a feel for what it would have been like to have been an early settler to the area.
DIRECTIONS TO THE PARKER-HICKMAN HOMESTEAD
There are several routes to the homestead. The surest route is just off of Highway 7, about 2.3 miles south of Pruitt and 3.5 miles north of Jasper. Turn west onto the gravel road where the sign directs you to the Erbie Campground. Follow this road about 6 miles, and the homestead will be on your left just past the Erbie Campground.
Shortly past the Homestead, the road crosses the Buffalo River toward the old community of Erbie. This road is only passable during low water, so be careful.
All other routes to the homestead are from the north side of the river. You should come in from the south side if the homestead is your destination.
The Buffalo River Trail also passes right through the homestead area. If you're hiking the BRT, be sure to stop here for a look around.
[This post was originally published on June 16, 2011 in the blog "Exploring Northwest Arkansas."]