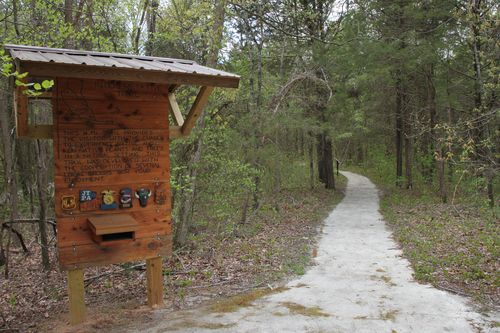 The Koen Interpretive Trail is short trail that is both easy to get to and easy to hike.
The trail is in the Henry R. Koen Experimental Forest, an 800-acre research forest in the Buffalo National River area that is managed by the U.S. Forest Service. It was created in 1950 with the goal of studying plant life in the south Ozarks and understanding sustainability of the forests in the area.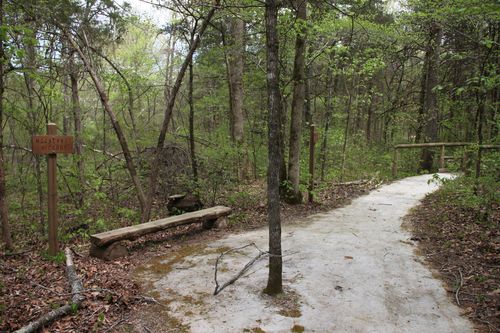 The Koen Interpretive Trail is a short, .25-mile loop through the Koen Interpretive Forest. There are also couple of short spur trails here that connect the different sides of the loop. If you take them all, it will be about .4 miles total.
The trail is a nice, flat, packed trail, that is handicapped accessible and is a good trail for folks of all ages.
Along the trail, there are 34 different types of trees and plants that are well-marked to help you recognize both native and non-native species. There are also many different types of wild flowers and bird species in the forest.
There are plenty of sitting areas, as well as a nice little picnic area at the trailhead that help make this a great way to spend some time outdoors with the family. With the same outing, you can might also want to check out the Ponds Trail, another family friendly trail just down the road.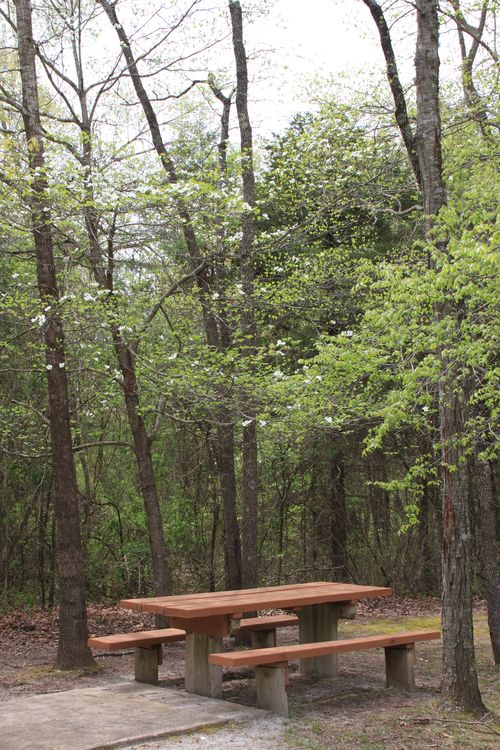 Directions to the Koen Interpretive Trail
The trail is easy to get to, as well as to hike. From Jasper, take Highway 7 north for four miles to County Road 79 (gravel) (aka Erbie Campground Road). (There is a sign pointing you to Erbie Campground.) This is about 2.5 miles south of Pruitt.
Go west on County Road 79 (heading toward the Erbie Campground).
At .4 miles, turn right where the sign indicates to head to the Koen Interpretive Trail. The parking area and picnic spot are about 200 yards down this road.
Date Hiked: April 20, 2013
Difficulty: Easy
Footwear: Anything will work
Trail Guide: Not required, but covered in Tim Ernst's Buffalo River Hiking Trails
Kid Friendly: Yes!