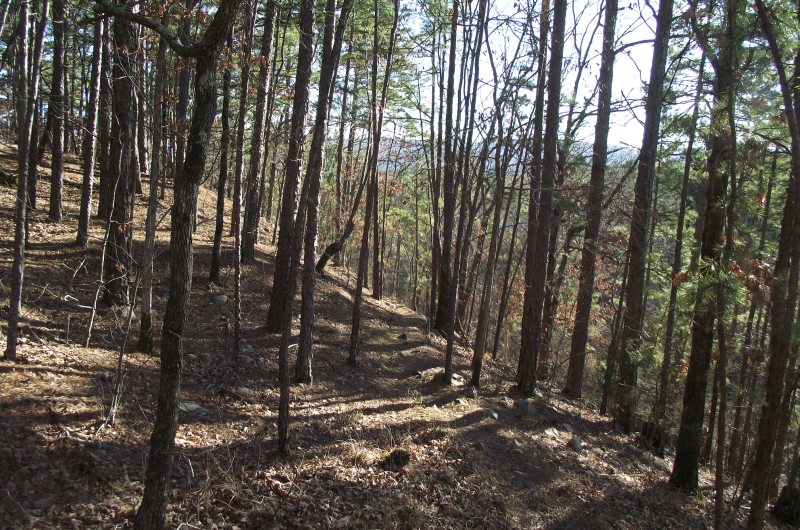 For this Ouachita Trail subsection which I am calling "02-C," I began (and parked) at the Big Cedar Trailhead. It is on Highway 259, about 2 miles south of the Talimena Highway (Highway 1).
CLICK – Google Maps Directions (Approx.) to Big Cedar Trailhead
From there, the trail heads east, crossing 259. (Be sure to look both ways.) It continues heading east for about 4 miles, ending at the Pashubbe Trailhead. Hills, water, and rock formations are what make hikes more interesting for me.
At first, I was thought this wasn't going to be a very interesting hike. The first third-mile is an old road. The first 4/5-mile has little elevation change.
Fortunately, the rest of the hike was more interesting.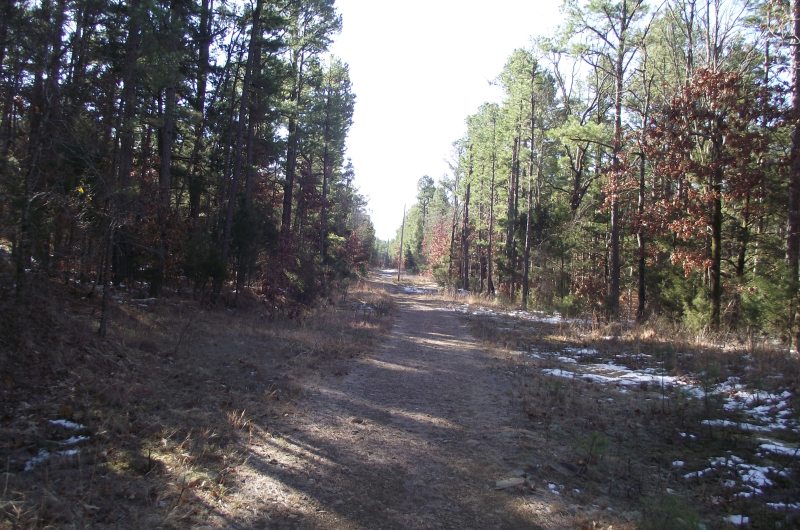 The second mile has a nice incline of around 300 feet. There are a few good views of the mountains in the higher elevation areas.
There are two significant creeks, Big Branch and Elkins Branch. Neither was difficult to cross. Big Branch was pretty cool.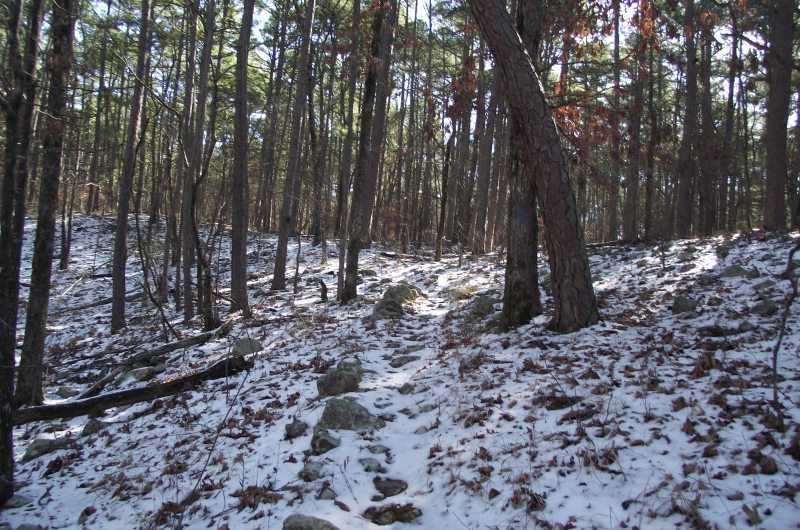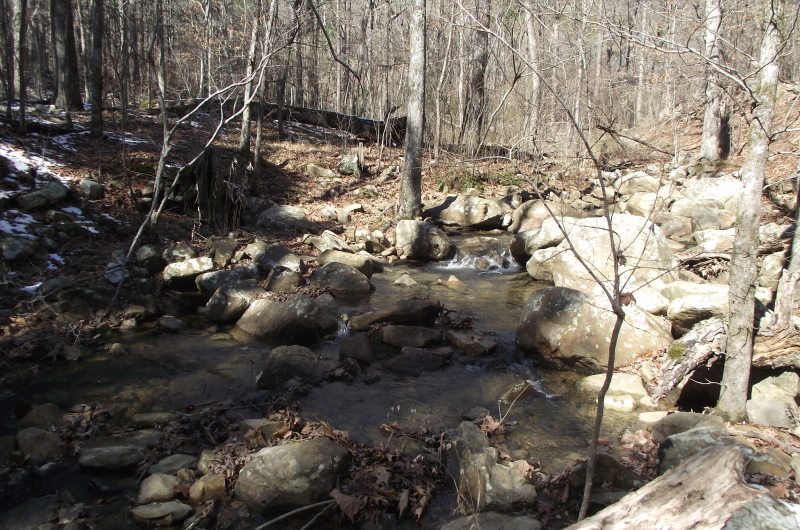 This subsection ends at the Pashubbe Trailhead. Before you reach Pashubbe, you'll notice the signs indicating you are entering a federal wilderness area. Here you are in the Upper Kiamichi Wilderness.
The Pashubbe Trailhead has parking. To reach it by driving, you'll need to travel down FR 6032.
On the February morning when I started this hike, there were still a few inches of snow on the ground. I think hiking in the snow is pretty cool as long as it is not deep enough to hide significant rocks. This morning, there was enough snow to be pretty, but not enough to make walking difficult.
The sun came out, and it warmed up. By afternoon, it was in the 40's. I was kind of disappointed the snow disappeared, but it was very nice winter hiking weather.
As usual, I have posted some of my photos and a gpx map made from my gps data. You can click the photos for a larger view.
Maps
CLICK – Interactive Trail Map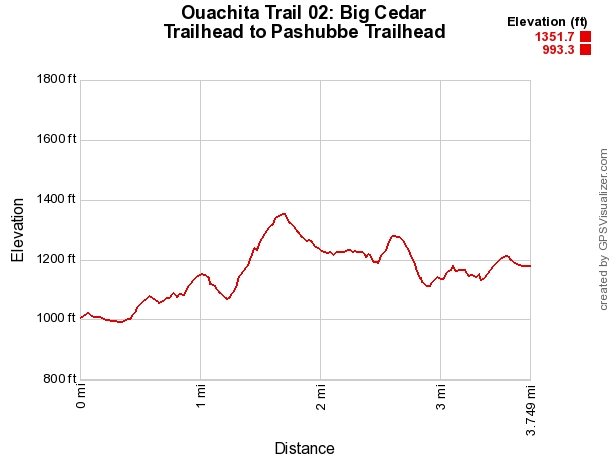 VITAL INFO

Trail Name and Location
Ouachita Trail (02-C) Miles: 30.5 to 34.3
County, State
LeFlore County, Oklahoma
Date Hiked
02-11-2011
Weather/Conditions
30's/40's, cool.
Directions
I started and parked at the Big Cedar Trailhead. It is on Highway 259 (there is a sign), about 2 miles south of the Talimena Highway (Highway 1). From there, you cross Hwy 259 and head east.
Hike Length/Type
3.8 miles each way/7.6 miles out and back
Other Permitted Usage
None
Difficulty

(1=Easy; 5=Most Difficult)

3
ATT Cell Coverage?
Mostly.
Official Info - Phone/Links
501-321-5202 Website.
Click here for gpx file download.
[Last updated 3-22-2017]