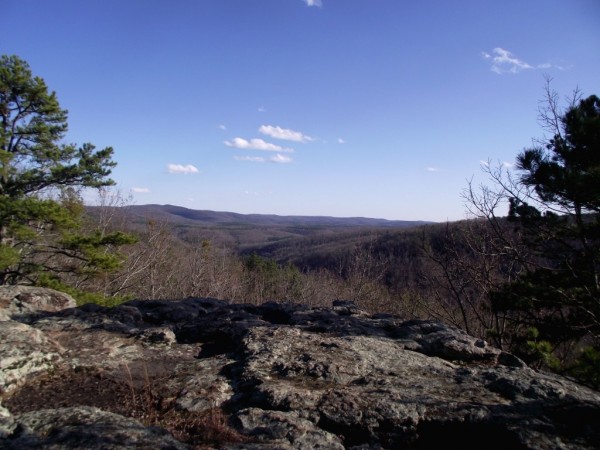 Yesterday, I had a nice hike on the 2.3-mile Pedestal Rocks Trail in the Ozark National Forest. Like the King's Bluff Loop Trail I hiked about a month ago, it is (not surprisingly) in the Pedestal Rocks Scenic Area, about 45 minutes northeast of Clarksville.
It was a good hike except that I got a late start. It was pretty dark by the time I took some of my rock formation pictures. That's why some of the photos I posted look overexposed and bizarre.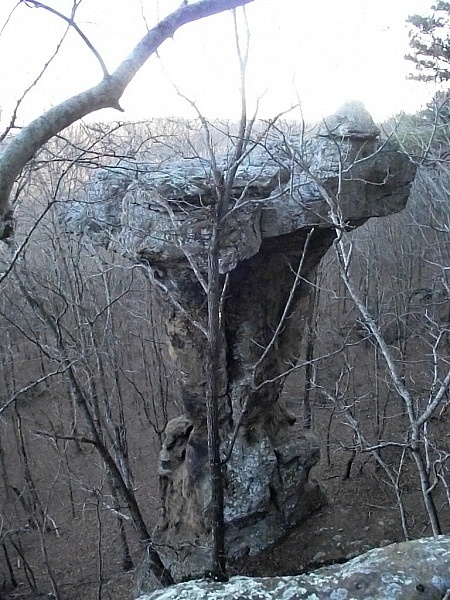 The bluff areas are very pretty, but you should be very careful in those areas. Many of these areas have dangerous cliffs with no guard rails.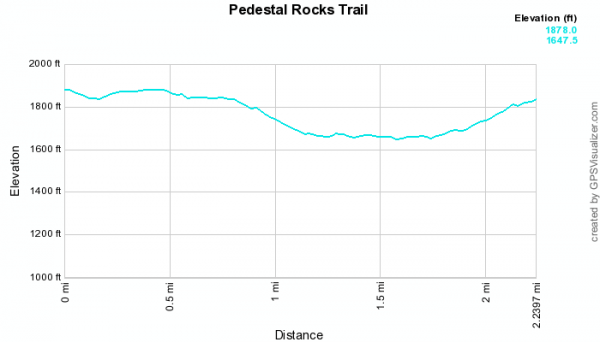 Pedestal Rocks Trail Map
Click here for full-screen trail map.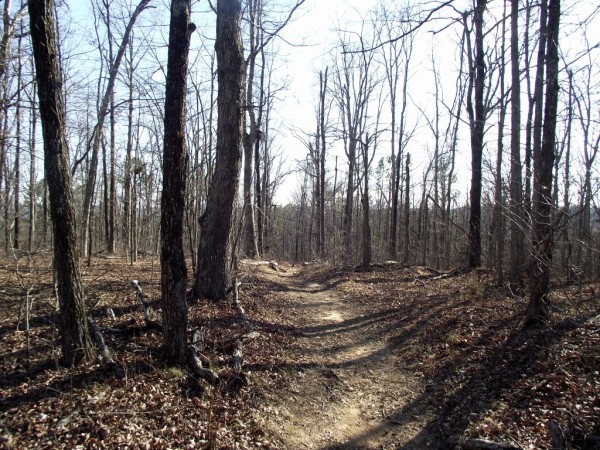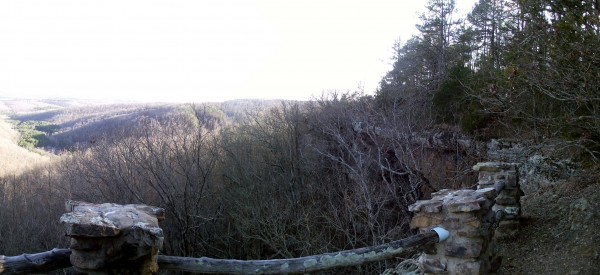 Of course, the bluff areas and the interesting rock formations are the highlights of the trail. They are along about half the trail.
As for the Pedestal Rocks themselves, they are pretty cool-looking geologic formations, especially one that looks like a giant boulder resting on a pillar.
The view of those rocks from the official trail is not nearly as impressive as the view from the bottom of the rocks. (There are unofficial paths down to the lower areas.)
As I mentioned, it is not a difficult trail. The entire semi-loop is about 2.3 miles with only about 250 feet of elevation change.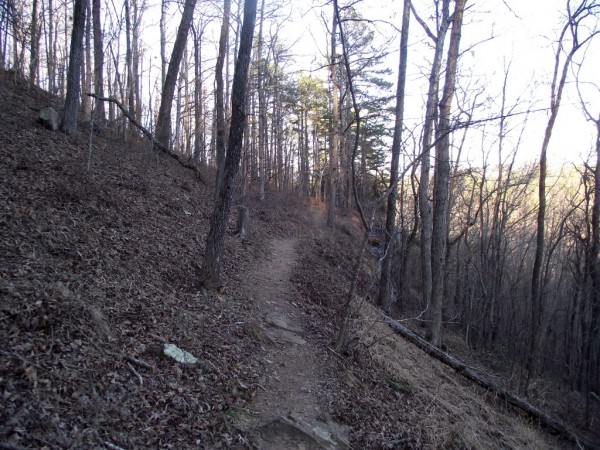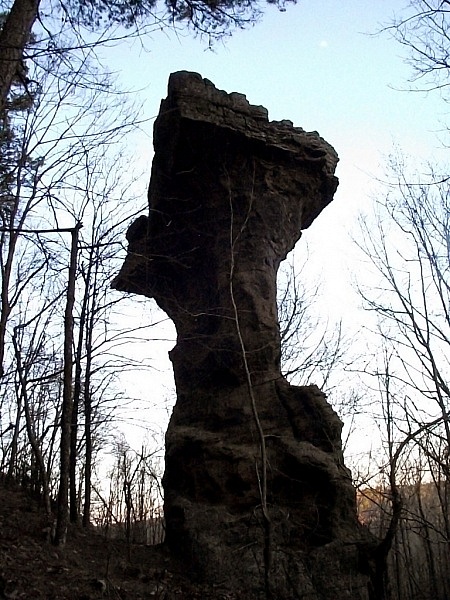 The Pedestal Rocks Scenic Area has a small parking lot with a vault toilet. It is on highway 16, a few miles east of the intersection (at Pelsor) of Highway 7 and Highway 123.
Hopefully, I will be able to go back before too long and take some photos with better daylight.
As usual, I have posted some of my photos and a gpx map made from my gps data. You can click the photos for a larger view.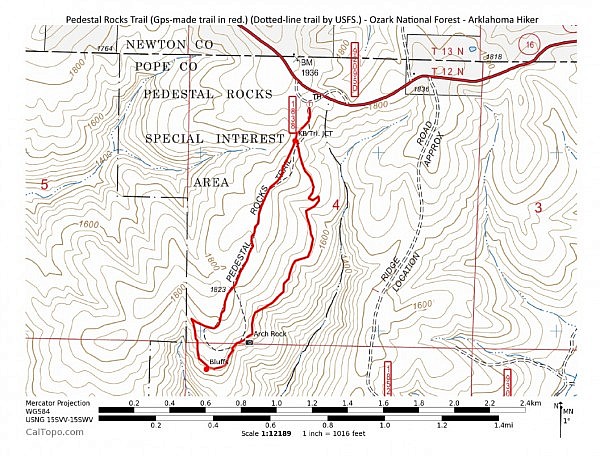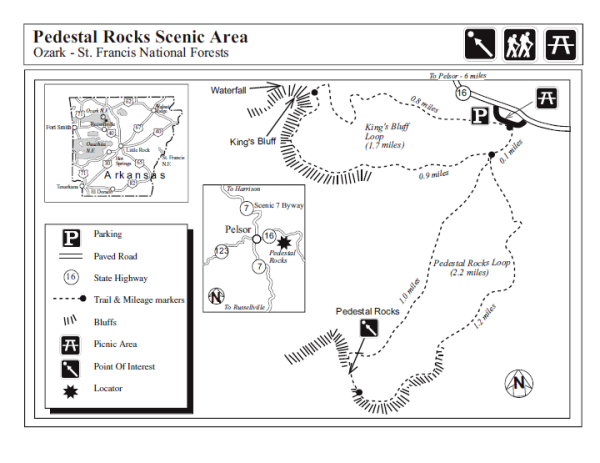 Click here for gpx file download.
Pedestal Rocks Trail (Ozark Forest)

Location
Pope County, Arkansas
Hike Length/Type
2.3 miles, semi-loop
Difficulty
Mildly Challenging (2 of 5)
Official Directions
Take Arkansas 7 to Pelsor, turn east on Arkansas 16 and go 6 miles. The scenic area is located on the south side of the highway.
Other Permitted Usage
None
ATT Cell Coverage?
40%
Official Info - Phone/Links
(479) 754-2864 Recreation area website.
Weather/Conditions
50's, breezy, chilly, sunny.
Date Hiked
03-03-2012

Print Friendly