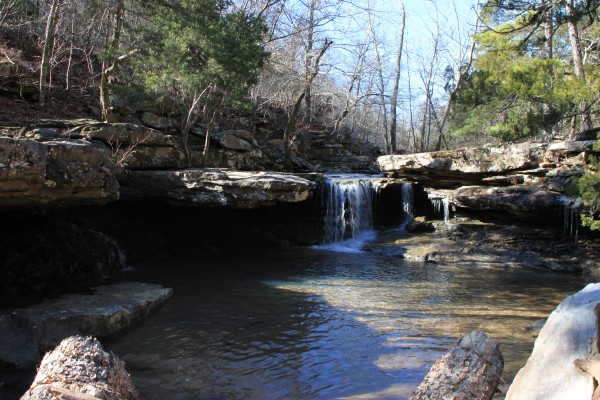 This is a neat little waterfall area in the Ozark National Forest that we visited back on December 31. If you're near Falling Water Falls (northeast Pope County), you should check this out too.
If you are at the bottom of Falling Water Falls, you can hike downstream a few hundred yards, and there is a creek that comes in from the left. The creek cascades down and forms two small waterfalls before emptying into Falling Water Creek.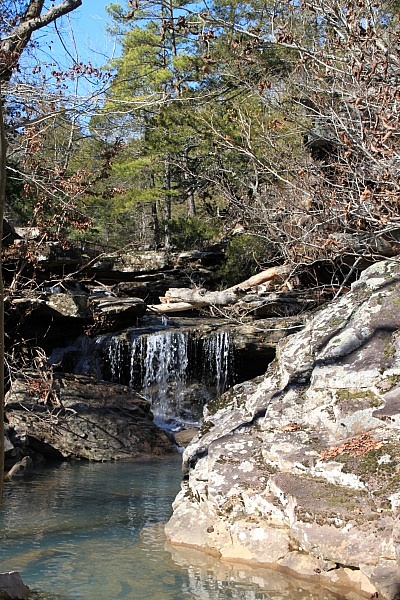 This area is also accessible from the road. Once you drive past Falling Water Falls, you'll come to an area of the road that crosses over a small creek. (The creek will be flowing over the road somewhat.)
Park in the pull-off area right before getting to the water crossing. This waterfall area is downstream from the road.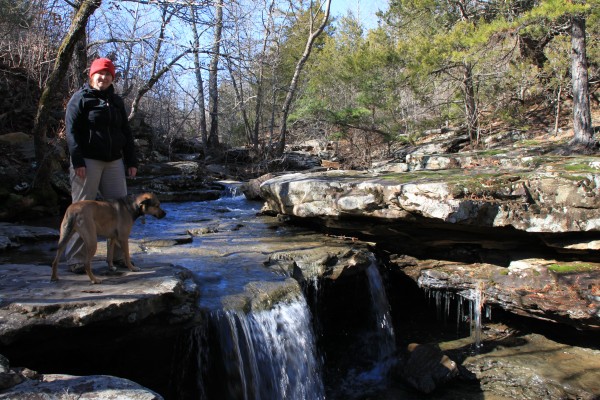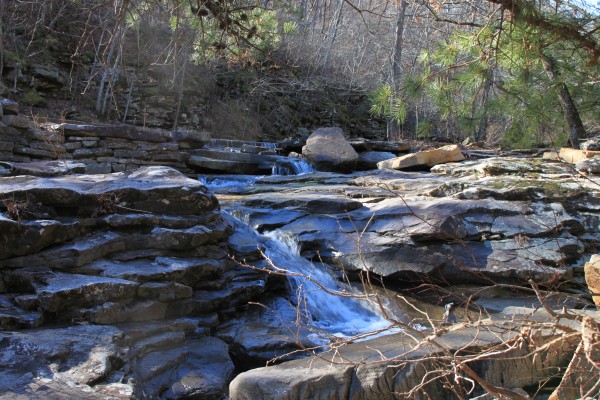 Photo Gallery
Click here or below for full-screen photo gallery.