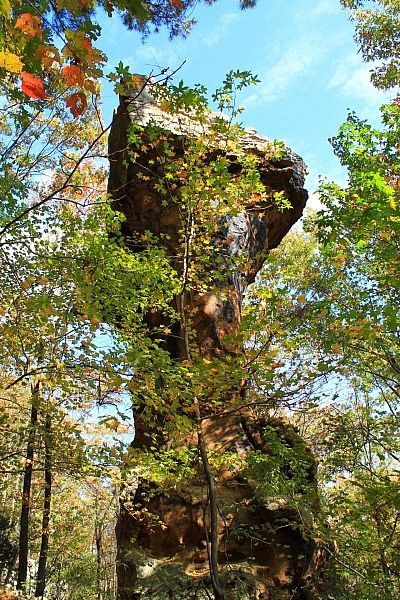 I love walking the Pedestal Rocks Trail in the Ozark National Forest. It has some of the most amazing natural features in Arkansas.
Pedestal Rocks Trail and the Kings Bluff Trail are in the Pedestal Rocks Scenic Area at the north end of Pope County (close to Newton County) on Highway 16 near the community of Pelsor.
Pedestal Rocks Trail is a 2.3-mile semi-loop hike that has some climbing, but it is not all that challenging. (See the full trail summary here.)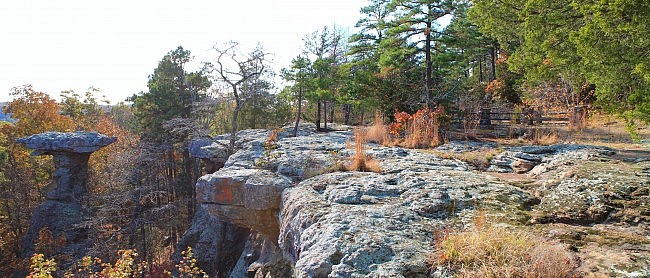 There are a couple of great overlooks on the trail, but the real highlight are the erosion-made pedestal rock formations near and adjacent to the bluff lines at the south (lower) part of the trail.
One thing to be aware of is that you can only see the top of some of the pedestal rocks from the trail itself. To get a full view of some of them, you would need to (carefully) go a little off the trail.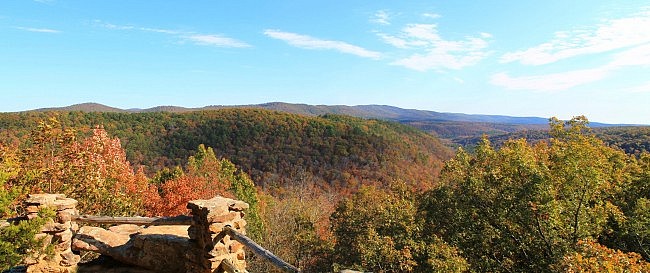 Caution: as always, be very careful around bluff lines.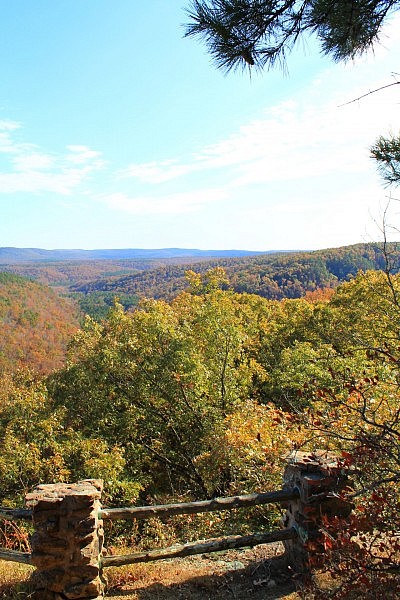 I had a great hike there back on November 2. There was some nice fall color and great afternoon sunlight.
These are a few of the pics I took that afternoon. Check out the full-screen photo gallery below.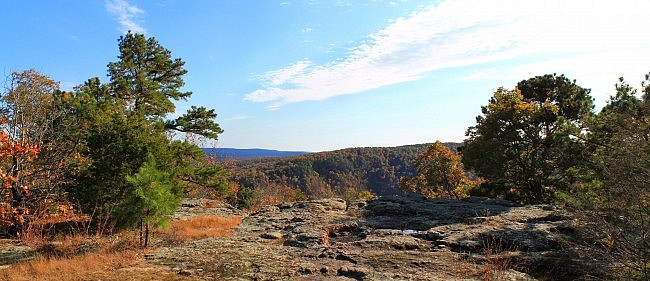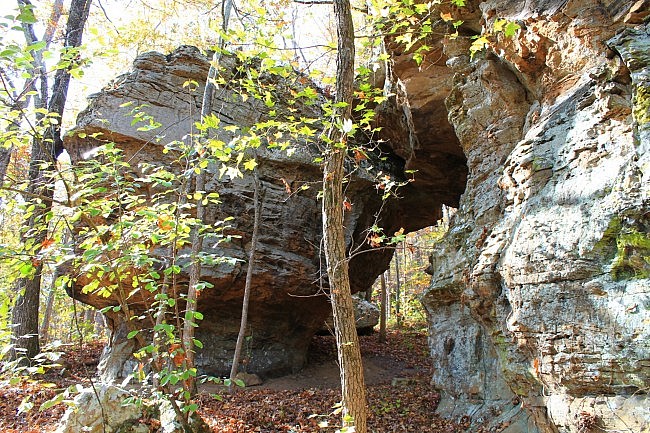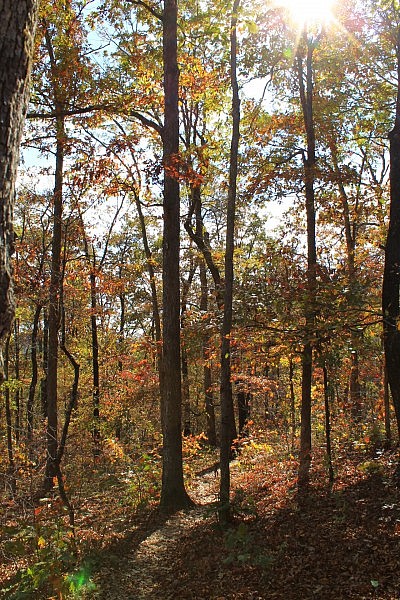 The next three shots of the pedestal rocks were all taken slightly off the trail. You can see the tops of the rocks depicted from the trail.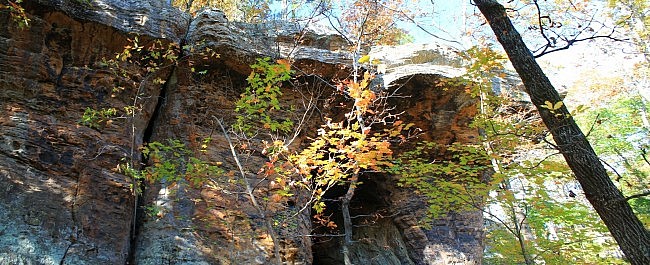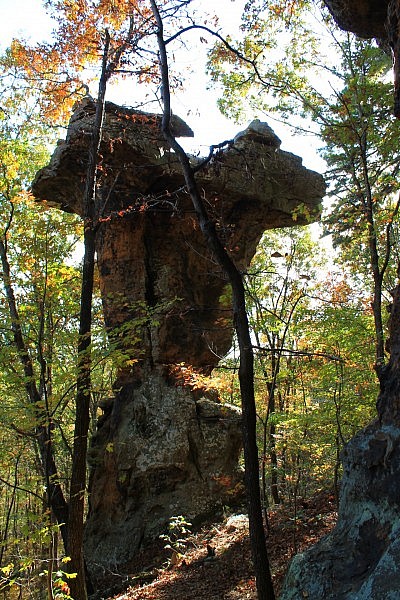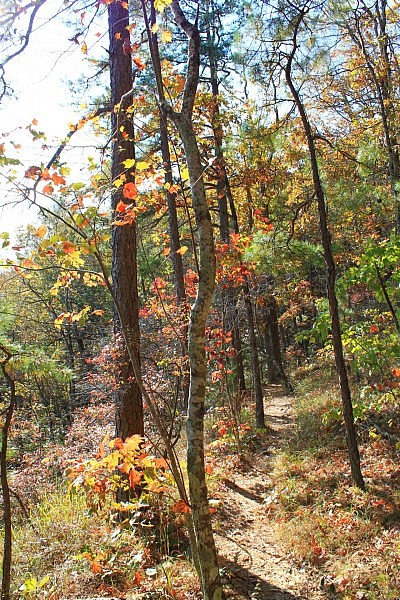 Photo Gallery
Click here or below or below for full-screen photo gallery.