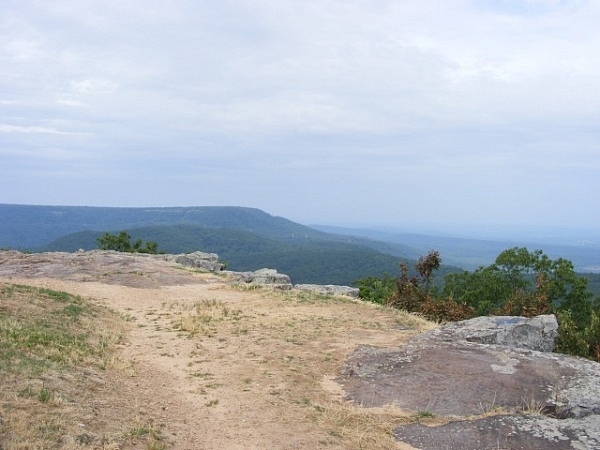 Even though I have hiked at Mount Nebo State Park, near Russellville, Arkansas, quite a few times, Saturday was my first time to hike the entire Rim Trail loop. It was very enjoyable.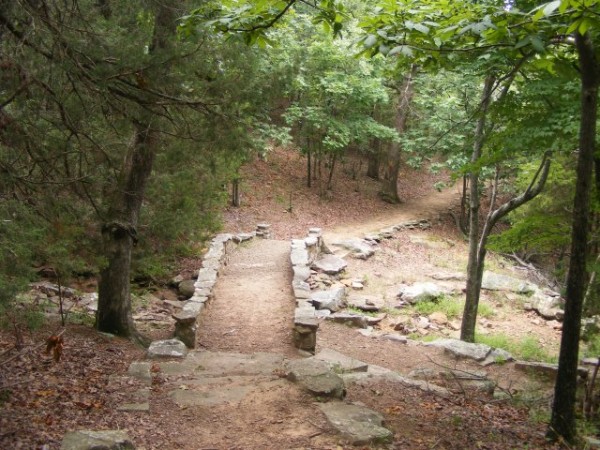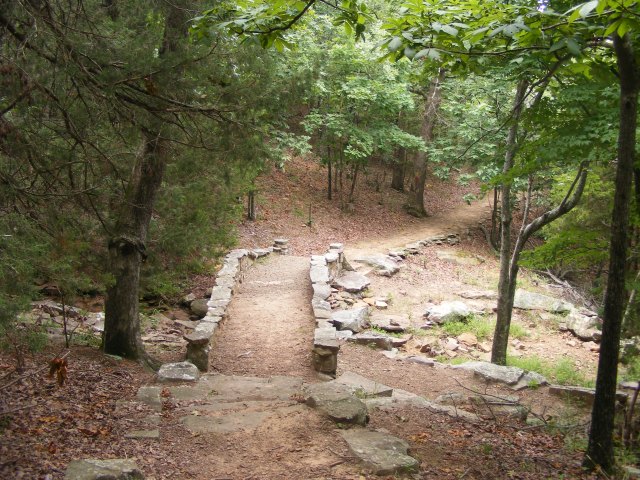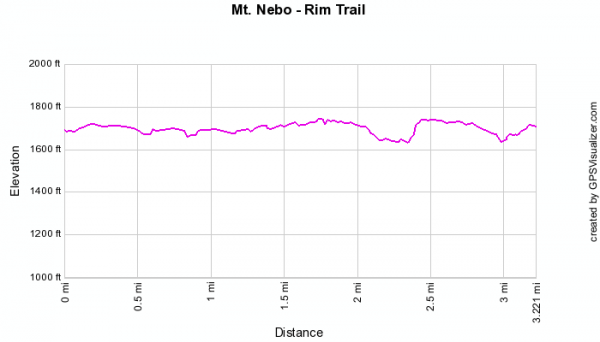 .
Mt. Nebo Rim Trail – GPX Trail Map
mt-nebo-rim-trail-2010-07-03 GPX file
The trail is about 3.2 miles long, making a full loop around the top level of the mountain. As you would expect, it is chock-full of beautiful scenic views. I think it is one of the prettiest trails I have hiked.
It is not very difficult, but there are stretches that are easier than others. The easier parts are generally on the north end and west side of the mountain. The more strenuous areas (more up-and-down climbing) are mostly along the east side.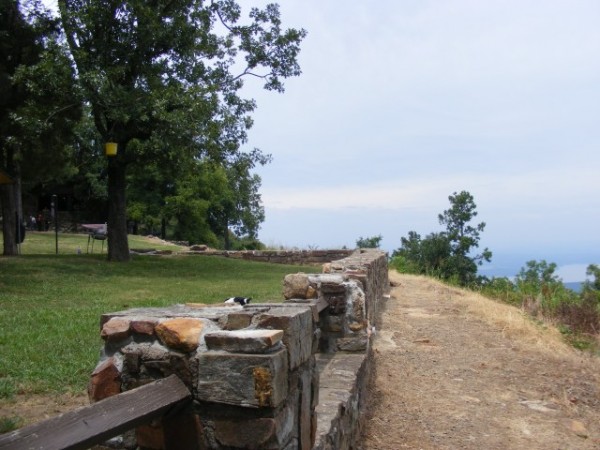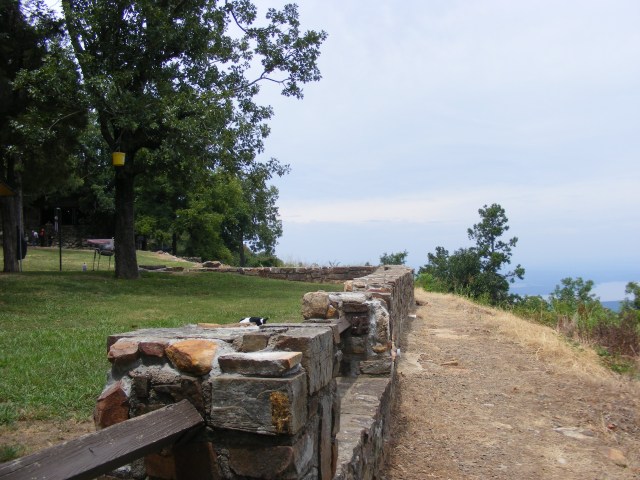 There are quite a few places to access the trail since it runs adjacent to several overlooks and the camping area. The most straightforward place to start is probably at the Visitor Center. I began at the Visitor Center and then headed left (counterclockwise), but my recommendation is to head right to begin with (if you start at the Visitor Center) so that you will be saving the easier parts of the trail for last.
On the west side of the mountain, the Rim Trail overlaps the Summit Park Trail for about two-thirds of a mile. Just keep following the yellow blazes, and you will be fine.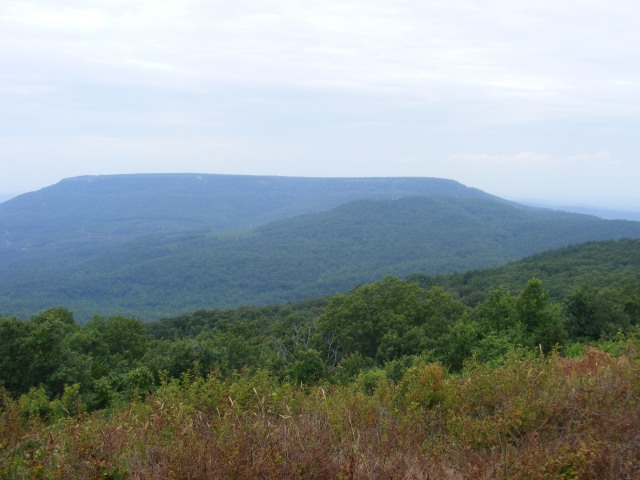 Safety alert: There are some dangerous bluffs at various places on the trail. If you have young children with you, I would hold their hands.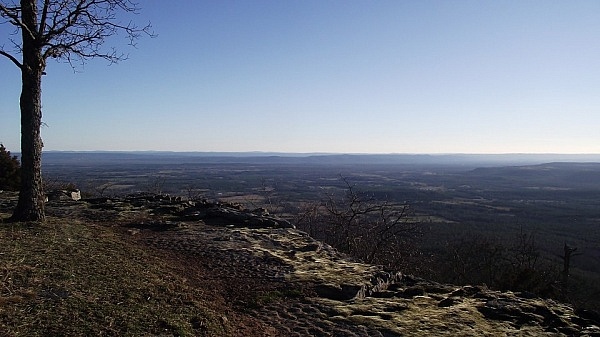 I have posted some photos I took, my gpx file, and an elevation chart made from my gpx file. You can see some more photos of the Rim Trail here.
Mount Nebo: Rim Trail Loop

Location
Mount Nebo State Park, Dardanelle, Yell County, Arkansas
Length/Type
3.2 mile loop
Difficulty
Moderate (3 of 5)
Directions
There are lots of places where you can start the trail. The easiest is probably behind the Visitor Center.
ATT Cell Coverage?
Yes
Official Info (Links)
Website. Mt. Nebo State Park Trail Map.
Weather/Conditions
80's and overcast, nice.
Date Hiked
07-03-2010

Print Friendly