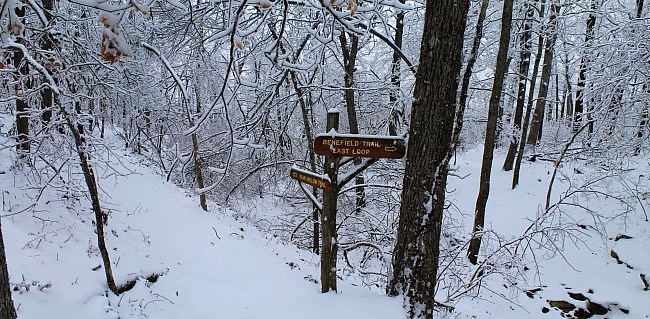 Last weekend, I got to do some snow hiking at Mount Magazine State Park. I was pretty excited because we don't get all that many opportunities for snow hiking here in Arkansas.
I picked the 1-mile Benefield East Loop Trail because it is fairly short yet it has some awesome views. Unfortunately, there weren't any scenic vista views because of fog conditions up on the mountain. But it was still a really cool hike. (And I got to try out my new heavy-duty Columbia Omni-Heat winter gloves.)
I started at the Benefield picnic area trailhead and hiked it clockwise.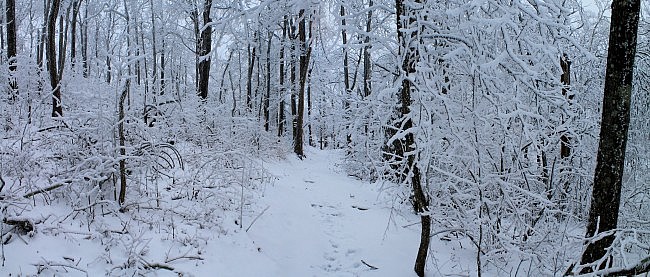 There was about 3 inches of snow in most places on the trail with a half-inch of ice under that. It made the rocks on the downhill parts of the trail fairly slippery. (I only completely fell once though.) Navigating through the snow-and-ice-laden branches took extra work on some parts of the trail.
The scenery was awesome. I'm a sucker for wooded scenes covered in fresh snow.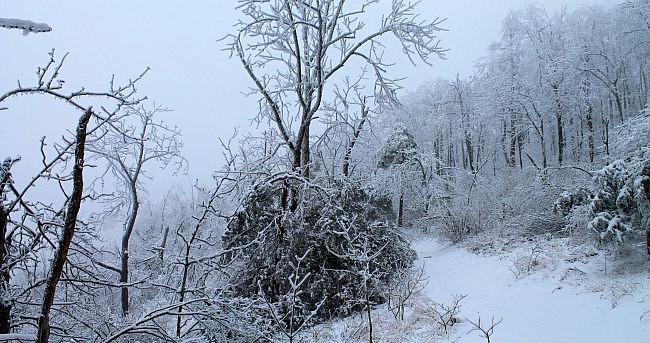 These are some of the photos that I took. (Click for larger view.) I will have more snow photos from this hike in a second post.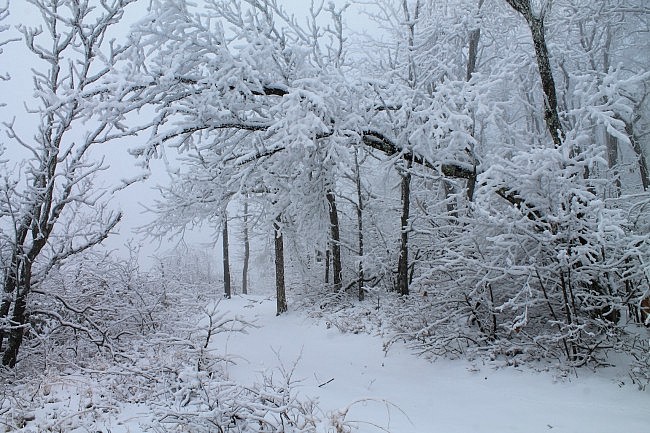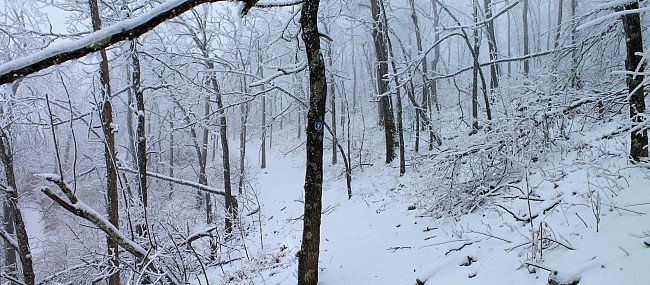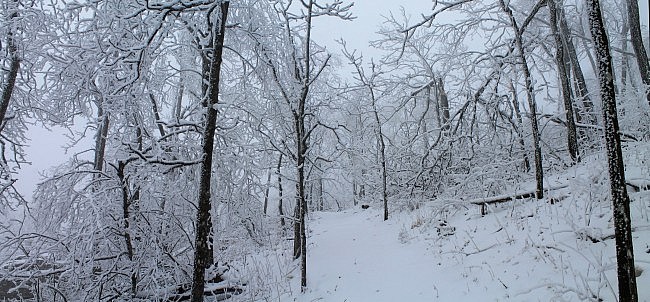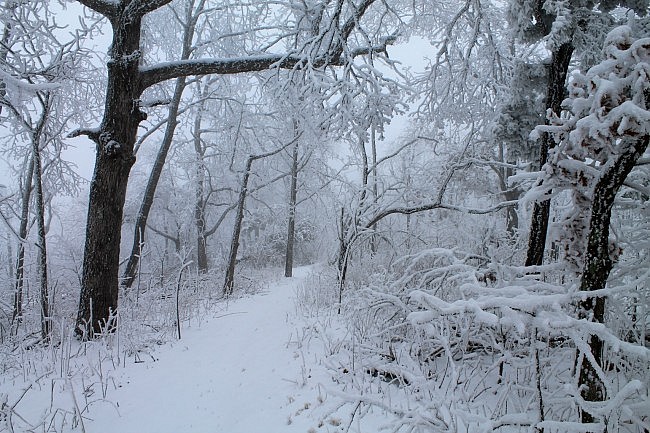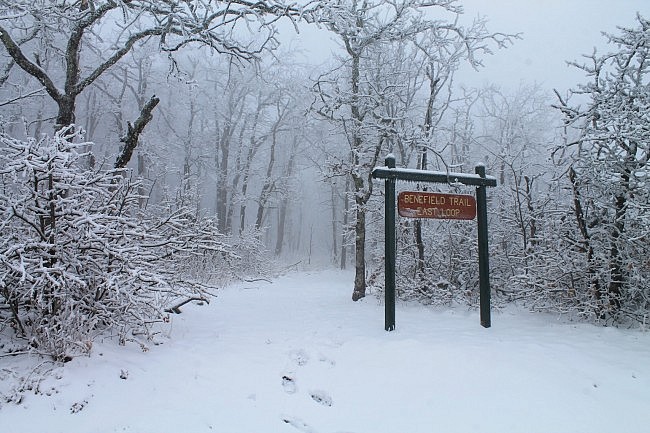 Photo Gallery
Click here or below or below for full-screen photo gallery.