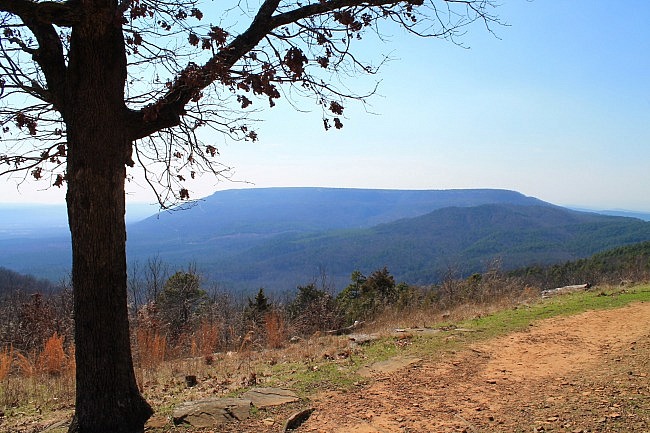 The Rim Trail at Mount Nebo State Park (Yell County, near Dardanelle and Russellville) is one of my favorite trails. In fact, I think it's one of the 3 most scenic mountain trails in Arkansas. (The others are White Rock Mountain Rim Trail and the Pinnacle Mountain Summit Trail loop.)
What makes this 3.2-mile loop trail really special is the amazing views from nearly the entire hike. Much of it has really interesting bluffs and rock formations as well.
Generally, it's not a difficult trail. There are a few places with some climbing, but the majority of it has little elevation change.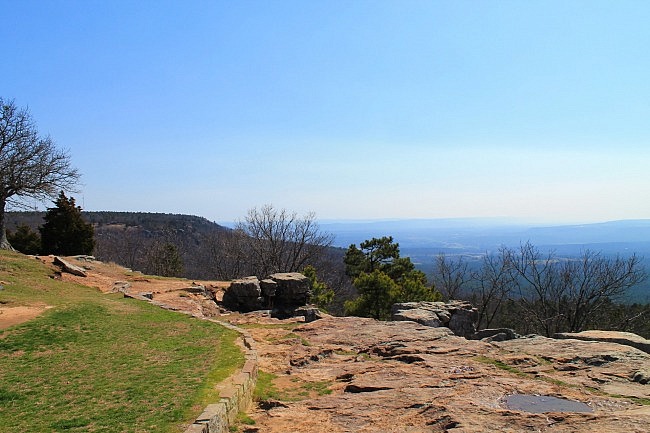 It's a wonderful trail to do any time of year. Of course, there are more open views during leaf-off, and there is more greenery during leaf-on.
(Check out Brent's full profile of the Mount Nebo Rim Trail.)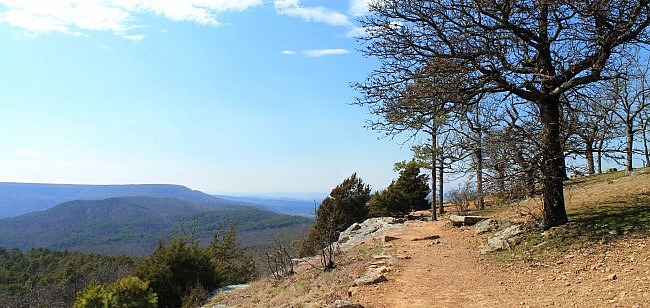 Back in March of last year, I had the chance to walk the full Rim Trail on an absolutely spring (leaf-off) day (March 24, 2015). These are some of the pictures I took.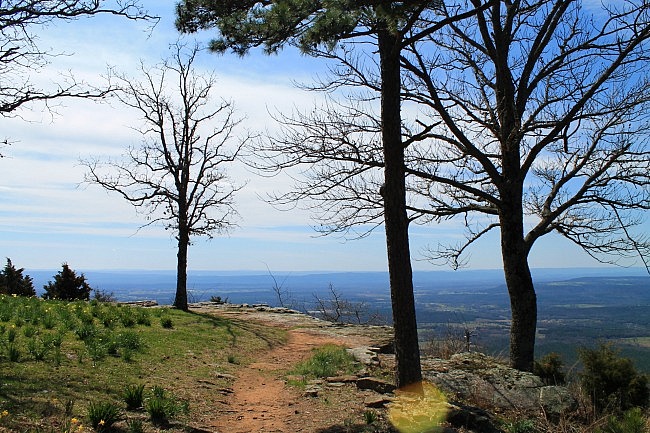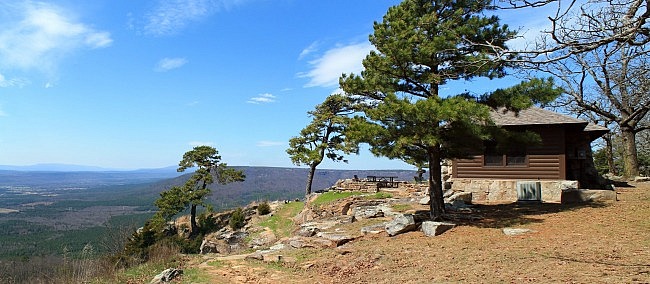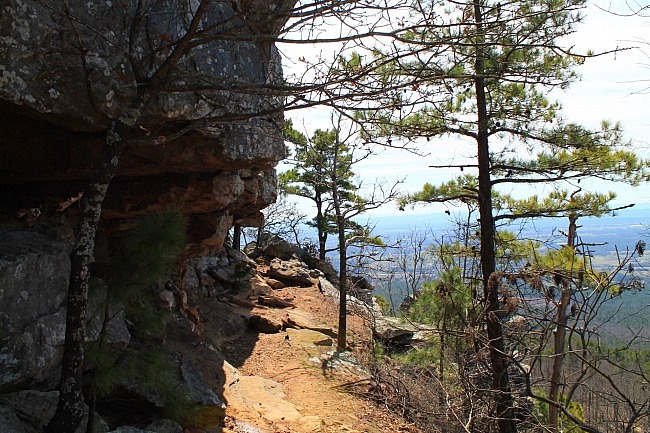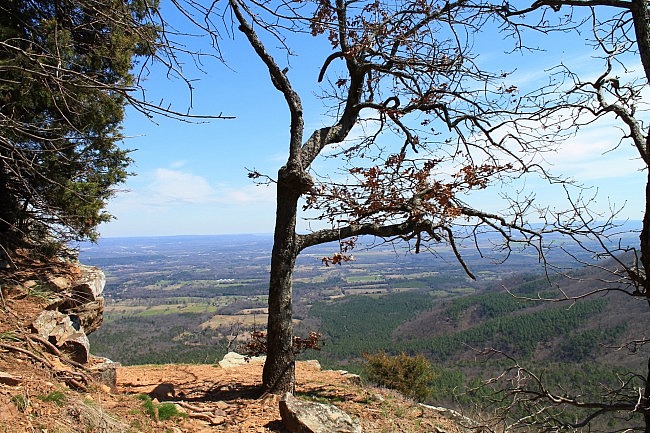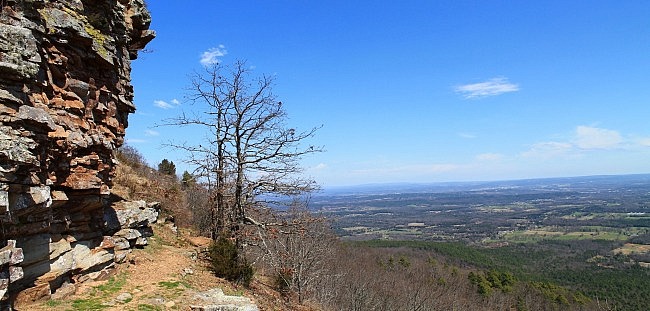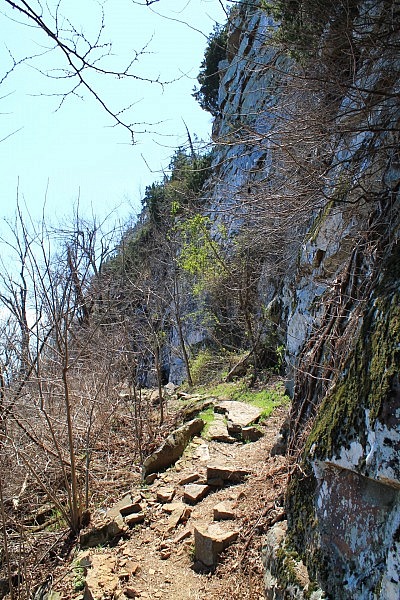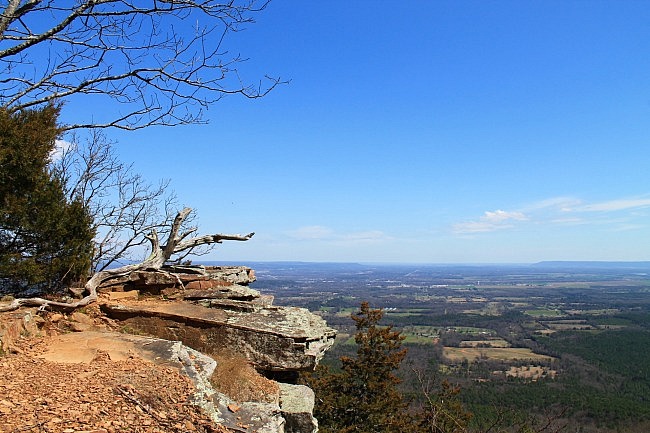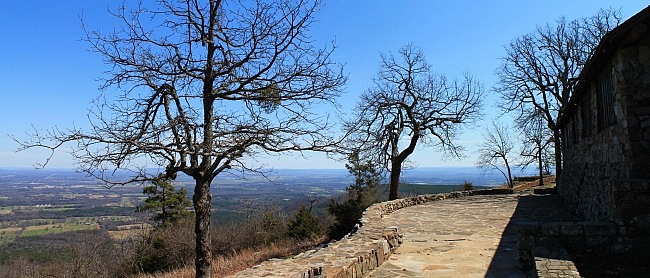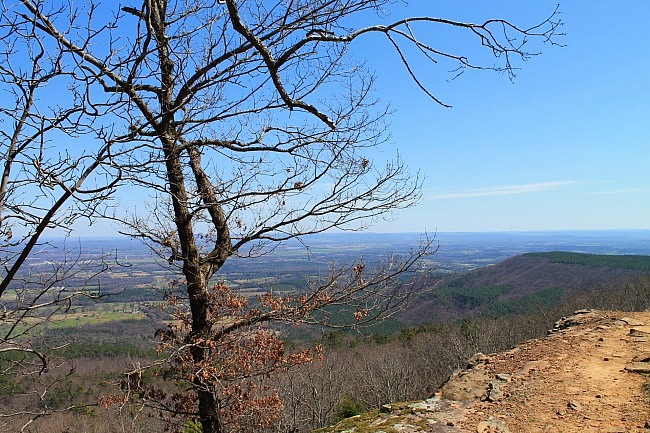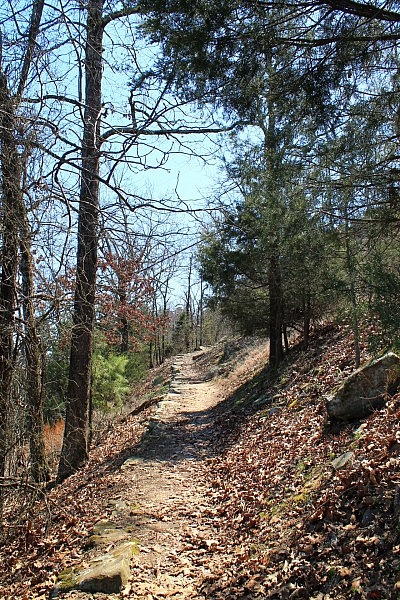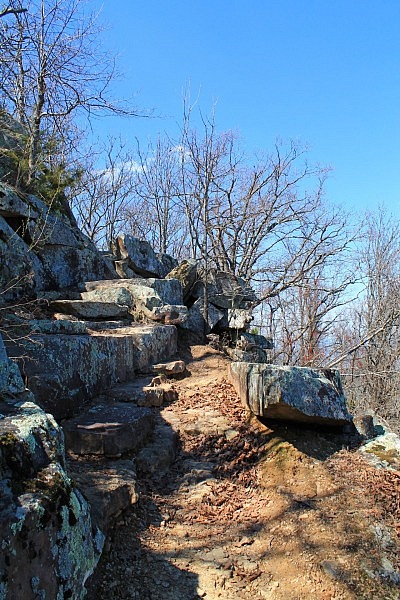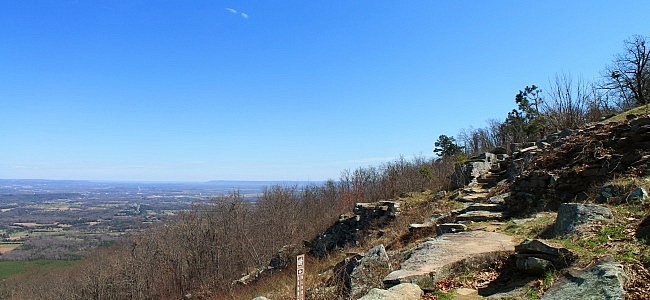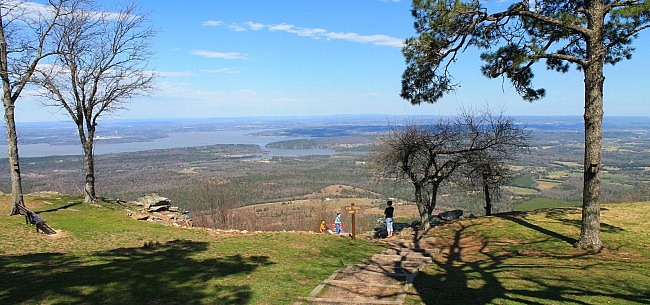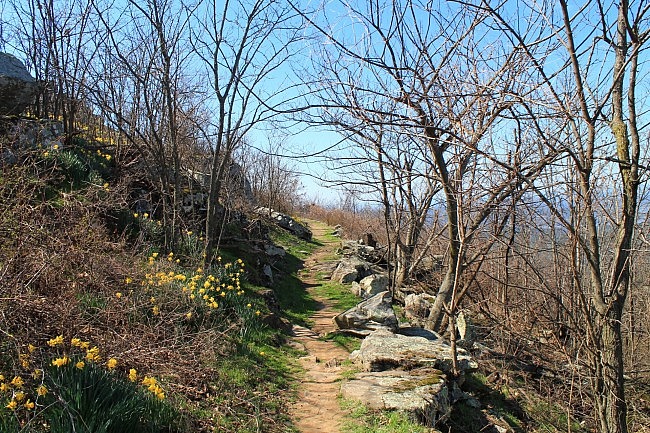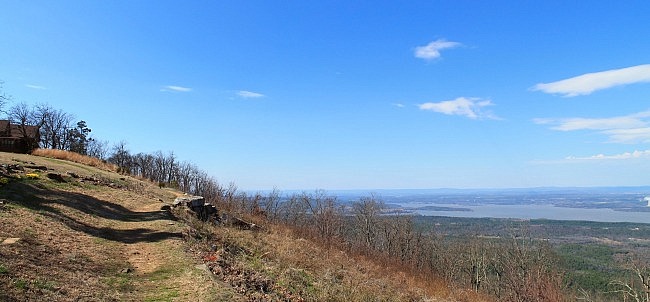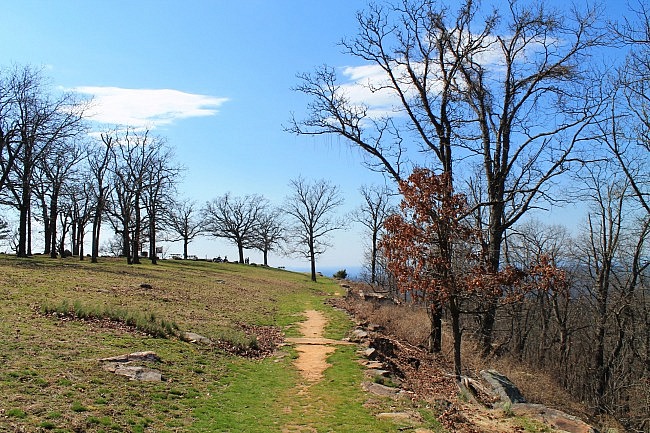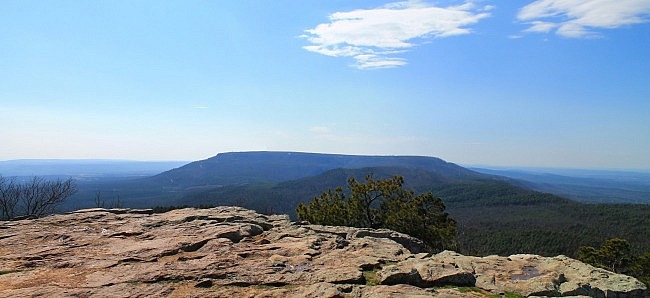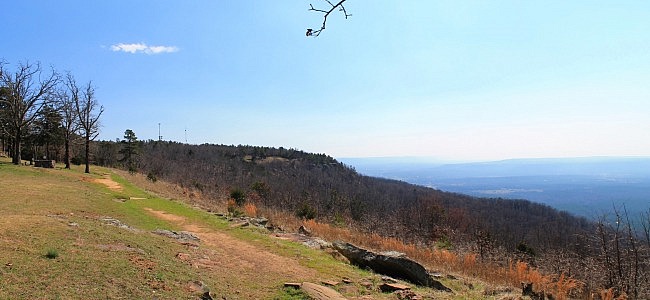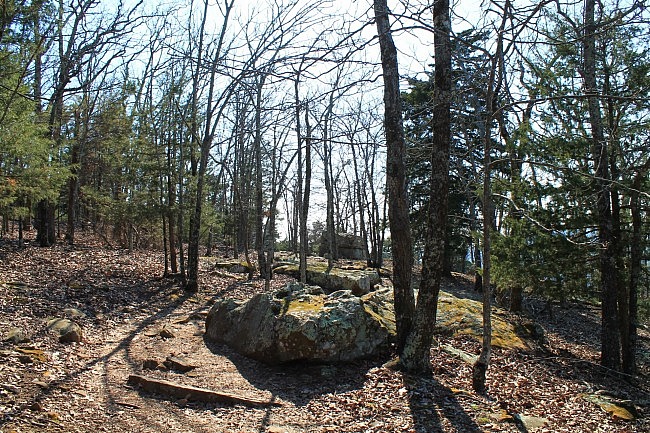 Photo Gallery