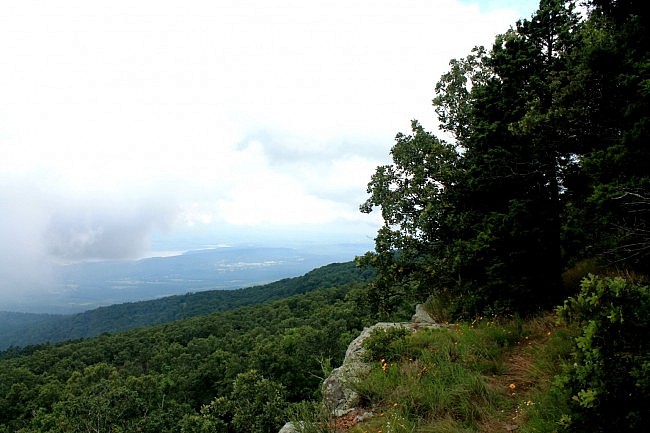 The Benefield East Loop Trail at Mount Magazine State Park is one of my favorite short trails. This one-mile loop has some of the best views in the park.
Mount Magazine State Park sits on the highest mountain in Arkansas. It is near Paris in Logan County and is surrounded by the Magazine District of the Ozark National Forest (the only part of the Ozark Forest south of the Arkansas River).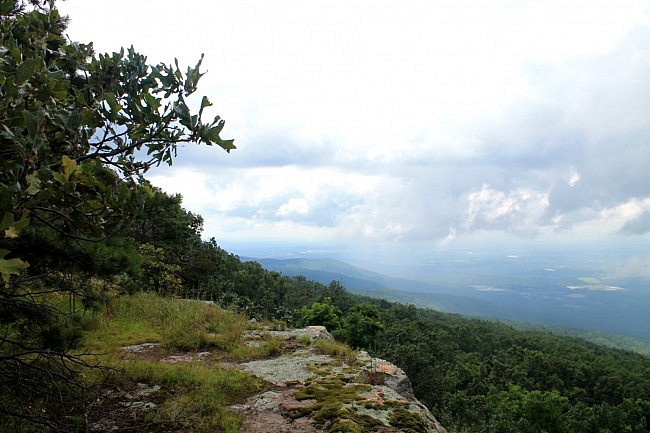 The Benefield East Loop starts at the Benefield picnic area at the southeast of the park. The loop forms a rectangle with an extra bump at its northwest corner. The west part of the trail overlaps with the Bear Hollow Trail.
The Benefield East Loop trailhead is at the northeast corner of the picnic area (to the right of the bathrooms). From here, the loop proceeds counterclockwise. The first part of the hike descends downhill to the first of two Highway 309 crossings.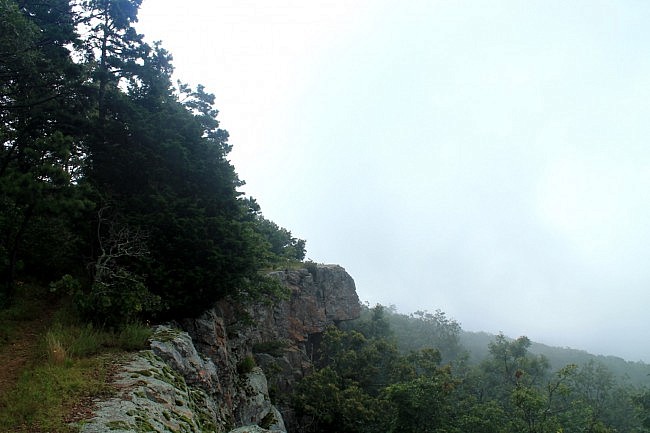 After only about 400 feet from the trailhead, the trail turns left and you are at the most scenic part of the trail. This quarter-mile stretch is awesome. It follows a bluffline along the southeast rim of Mount Magazine with wonderful views of the Petit Jean River valley below.
A note of caution: There are dangerous drop-offs in places on this trail, especially on the south part. Exercise extreme caution. I would not bring young kids on this part of the trail.
After finishing the south part, the trail curves left (northward) and heads back uphill a little to the second highway crossing. From here, the trail heads over to Bear Hollow where the trail curves left again heading mainly westward.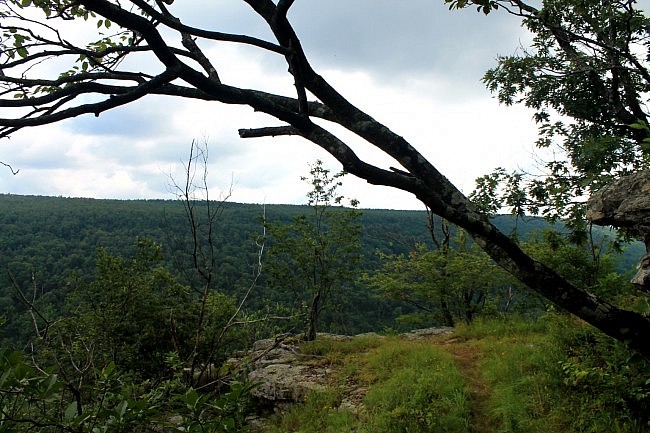 The north side of the loop has some nice views of Bear Hollow. The most scenic spot is at a vista point on a short spur from the main trail with wonderful views of the Hollow.
At the northwest corner, the trail turns left (southward) and overlaps with the Bear Hollow Trail. From here, it's a mostly uphill climb back up to the Bear Hollow Trailhead at the northwest corner of the Benefield picnic area.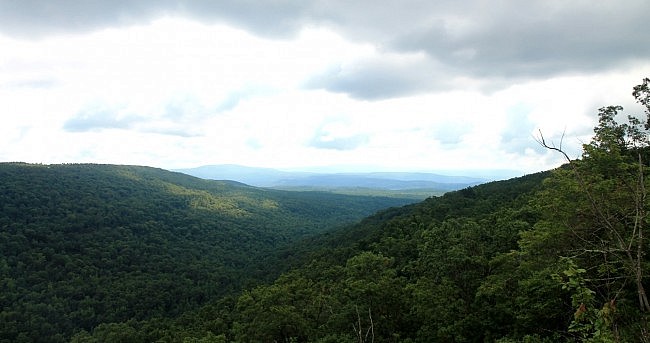 Although there is a little bit of climbing (less than 100 feet net elevation change), overall, it is not a difficult hike.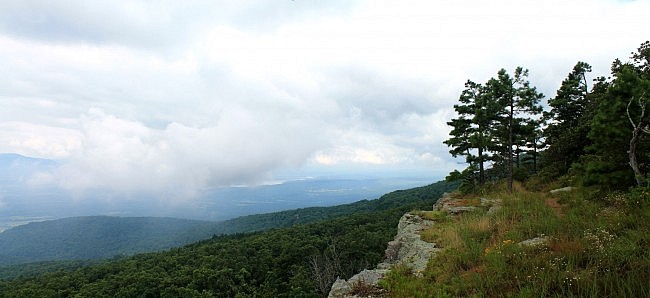 These photos are from my July 19 hike. When I was first at the trail that morning, it was still rather foggy. But the fog cleared out shortly.
The gpx file is from my June 19, 2010 hike.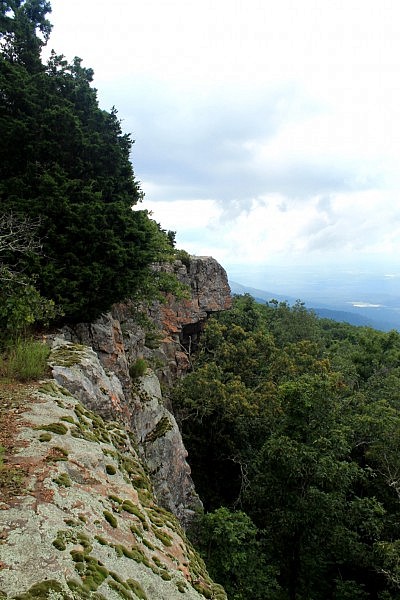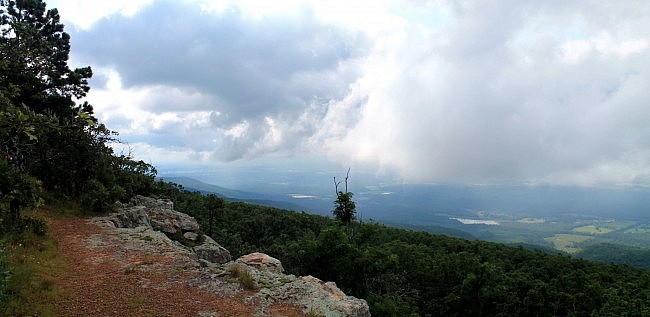 Photo Gallery
Click here or below for full-screen photo gallery.
Mount Magazine – Benefield East Loop Map
Click here for full-screen trail map.