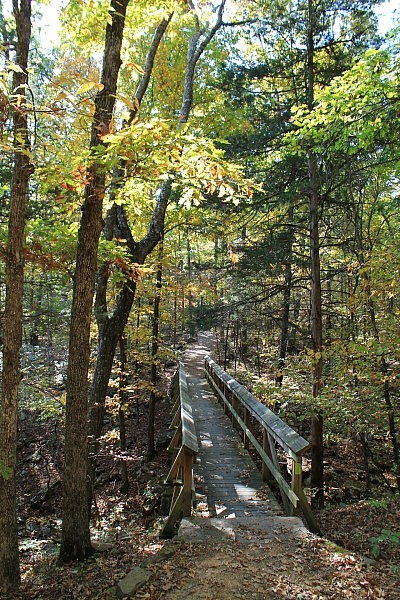 The Warren Hollow Trail is a pleasant, mildly challenging wooded trail at Lake Fort Smith State Park (Crawford County, Arkansas).
The trail is just .6 miles long, making for an enjoyable 1.2-mile out-and-back hike.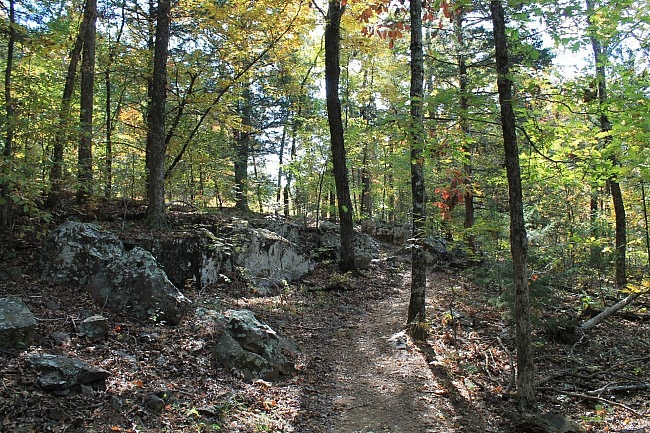 Getting There
Lake Fort Smith State Park is on Shepard Springs Road, right off of Highway 71 in northwest Arkansas .  The turn off of the highway is about 7 miles north of Mountainburg, if coming from the south, or about a mile south of Artist Point if coming from the north.
CLICK – Google Maps Directions to Lake Fort Smith State Park (Visitor Center)
Park at the visitor center. The sign for the trailhead is about 50 yards behind the visitor center, toward the right.
Before starting the trail, you might want to walk over to the nearby lake overlook. It has a great view of the Lake Fort Smith. (Lake Fort Smith serves as a water reservoir for Fort Smith and nearby areas.)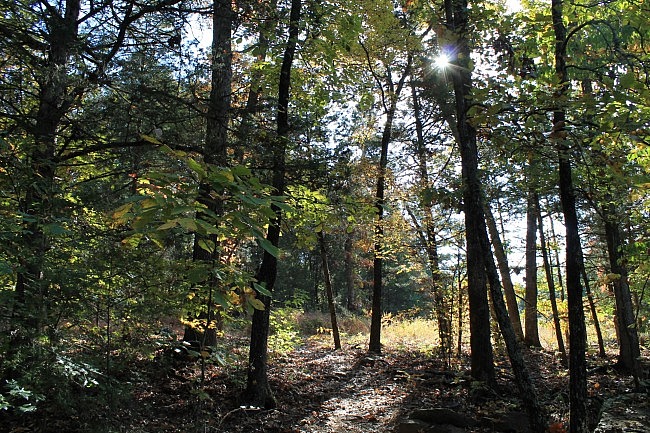 The Hike
There are basically three parts to the hike. The first is a .1-mile scenic wooded walk with a downhill incline.
The next .2 miles connects you to the main wooded part. First there is a short downhill walk along a paved road. Then the "trail" makes a left turn for a crossing over a lake inlet. There are usually some pretty views of the lake to the left on this crossing. This is close to the marina.
The rest of the trail is a scenic uphill wooded walk. There is not a lot of uphill climbing, but there is a 140-foot elevation increase.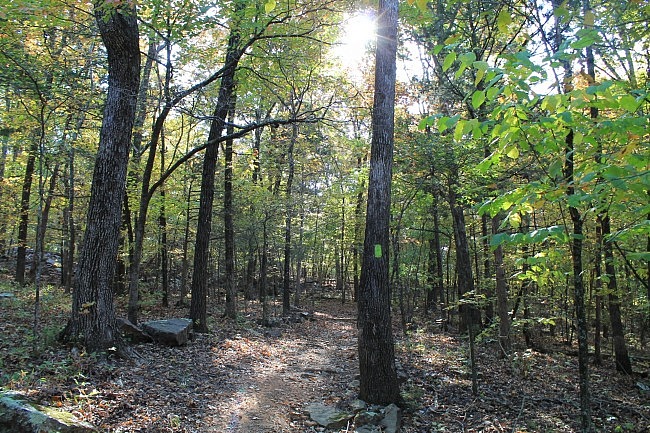 There is a nice wooden footbridge in the middle of this uphill climb. It's about 50 feet long and goes over a large stream bed.
At about .1 miles before the top, the trail makes a short crossing over a cabin access road.
Then at the top, the trail reaches a level area by a basketball court and a group cabin. This is where you turn around and head back.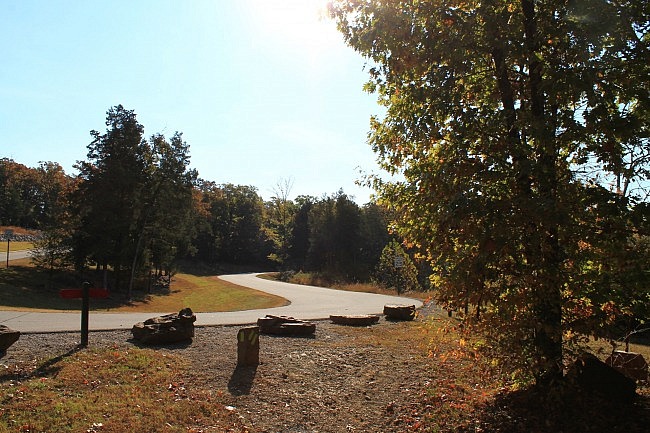 Final Notes
These photos are all from my October 18, 2015 hike. There was a fair amount of fall foliage on the trail that day.
The trail has yellow-green blazes, is easy to follow, and was in great condition.
I had good AT&T cell coverage on the hike.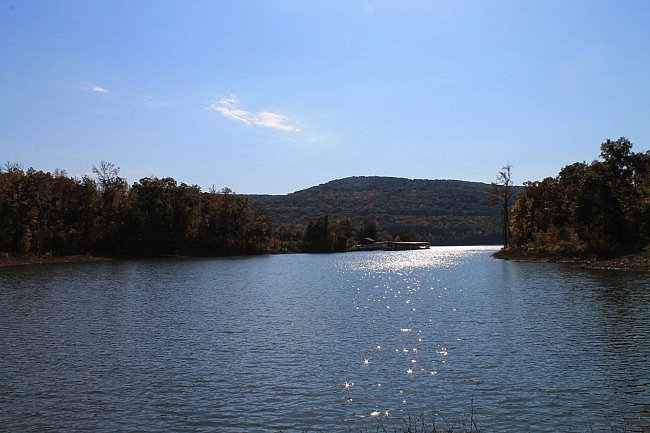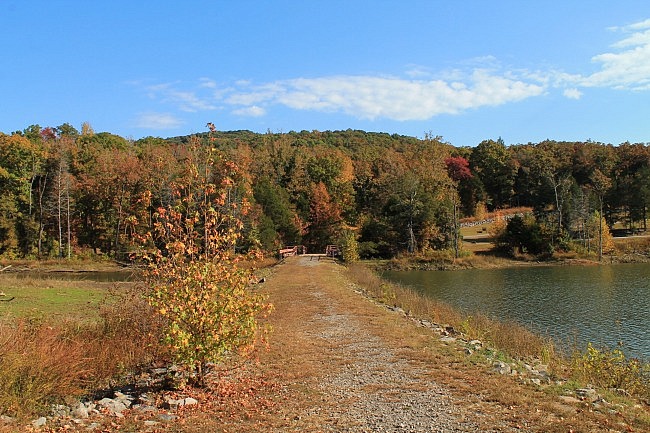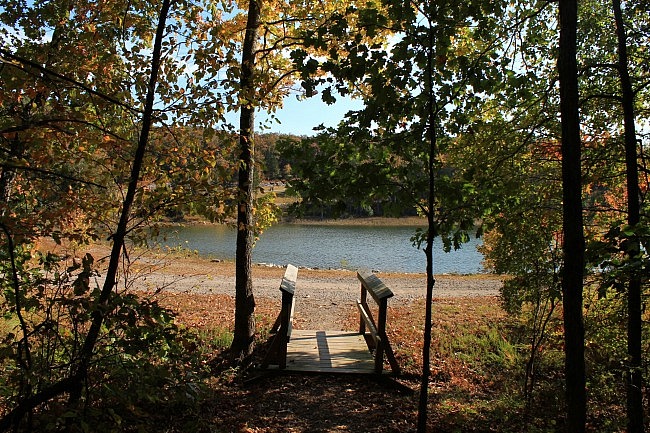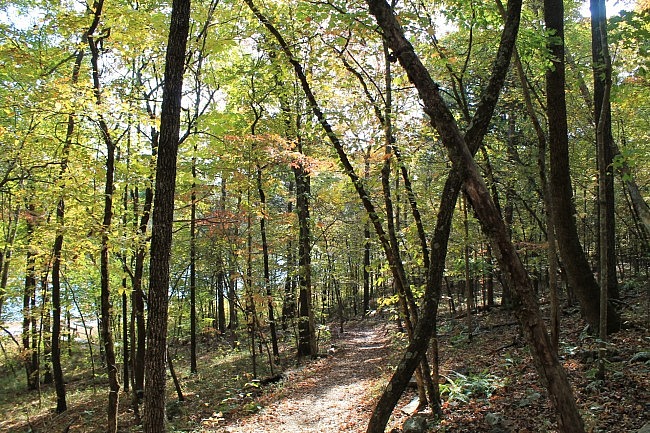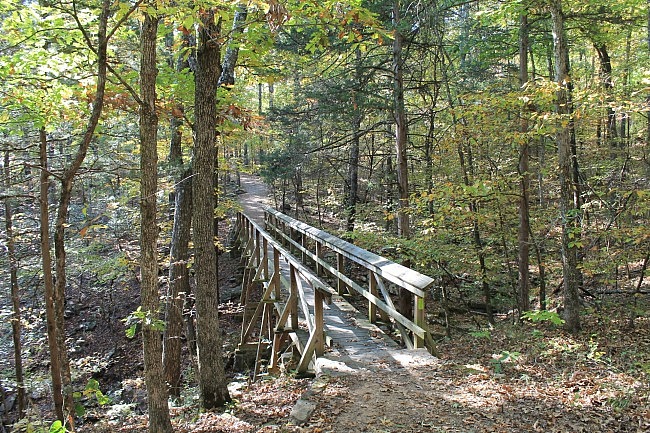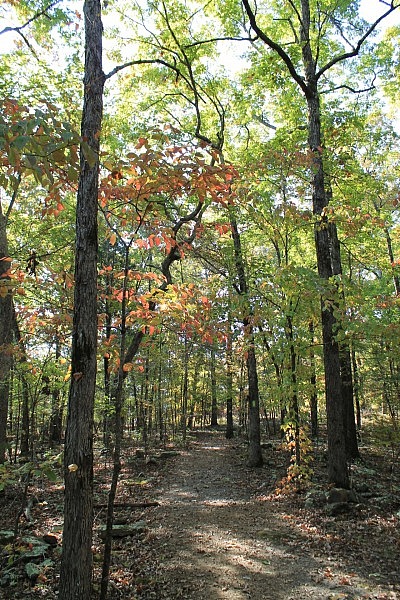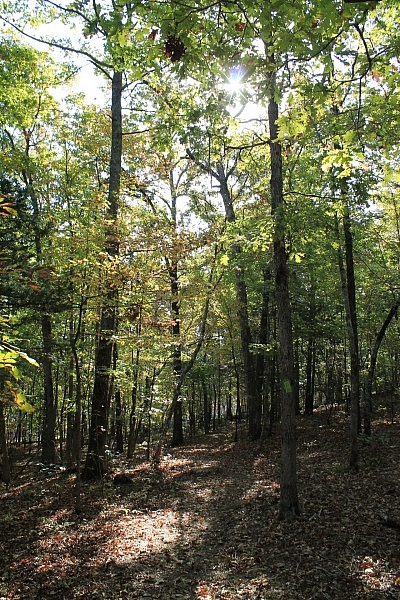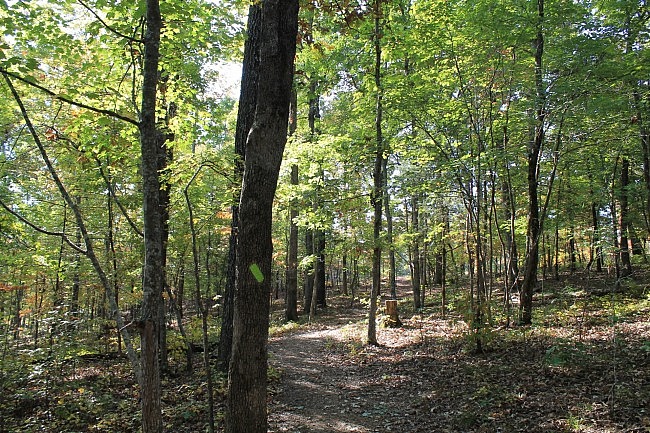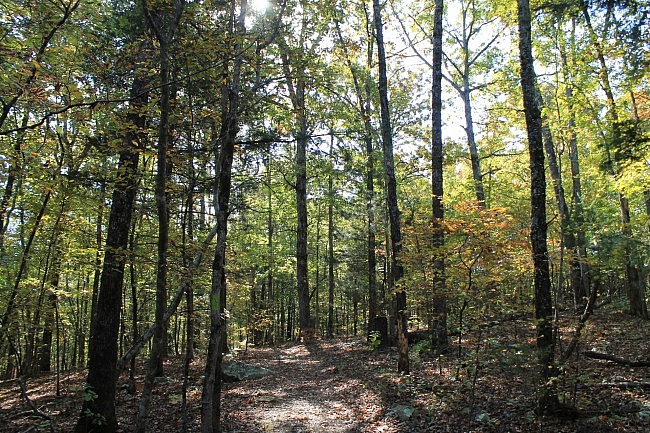 Photo Gallery
Click below for full-screen photo gallery.
Maps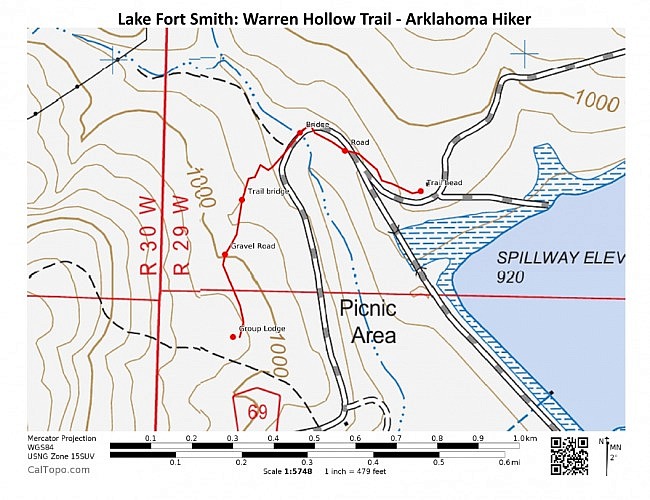 CLICK – Interactive Trail Map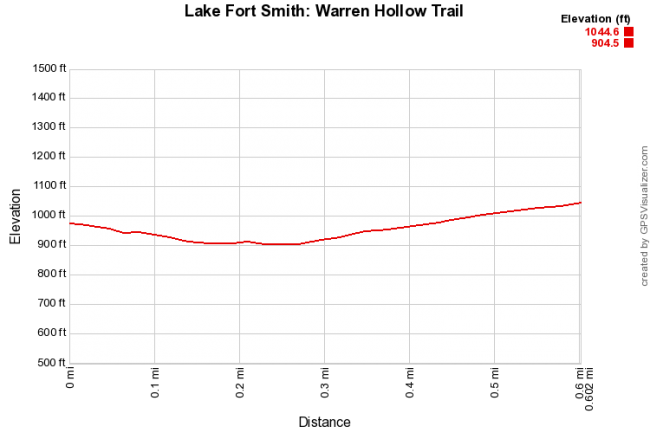 [Last revised: 5-8-2017]