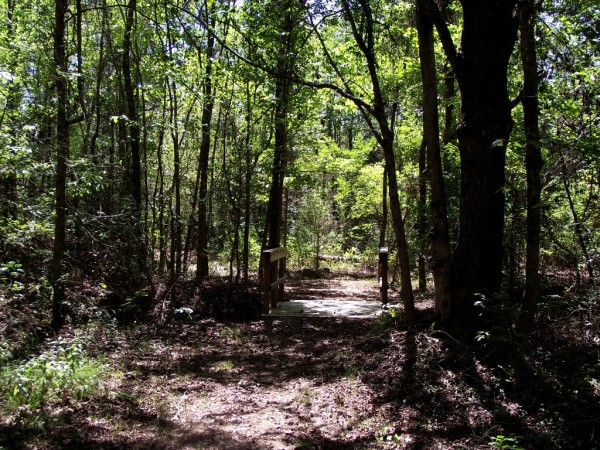 If you're looking for a short easy trail to walk, the Meadowbrook Trail at Lake Dardanelle State Park is one to check out. The trail makes a semi-loop through lush forest. It is about 8/10 of a mile long and has almost no elevation change.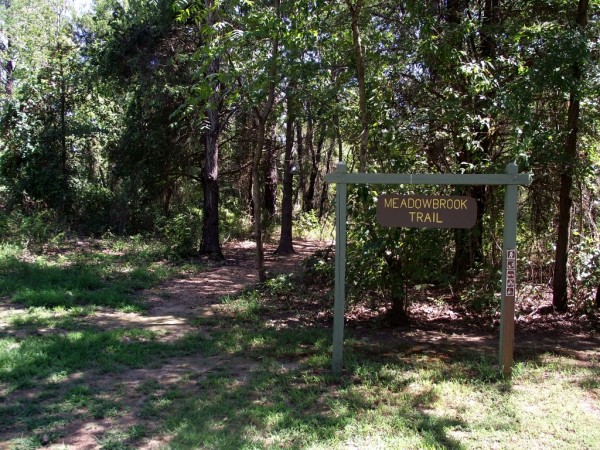 It starts behind the amphitheater and there is nearby parking. More photos after the jump.
Lake Dardanelle Meadowbrook Trail Map
Click here for full-screen trail map.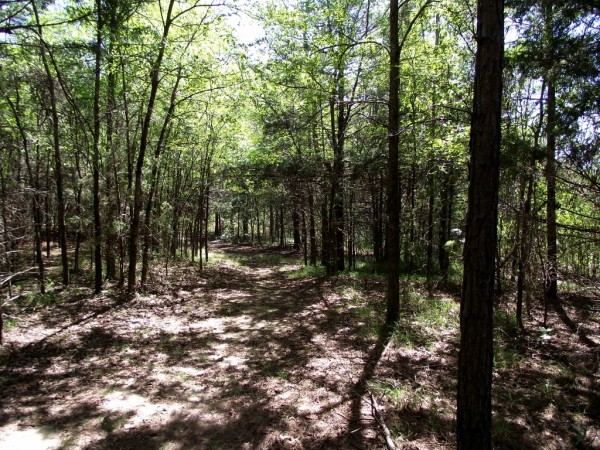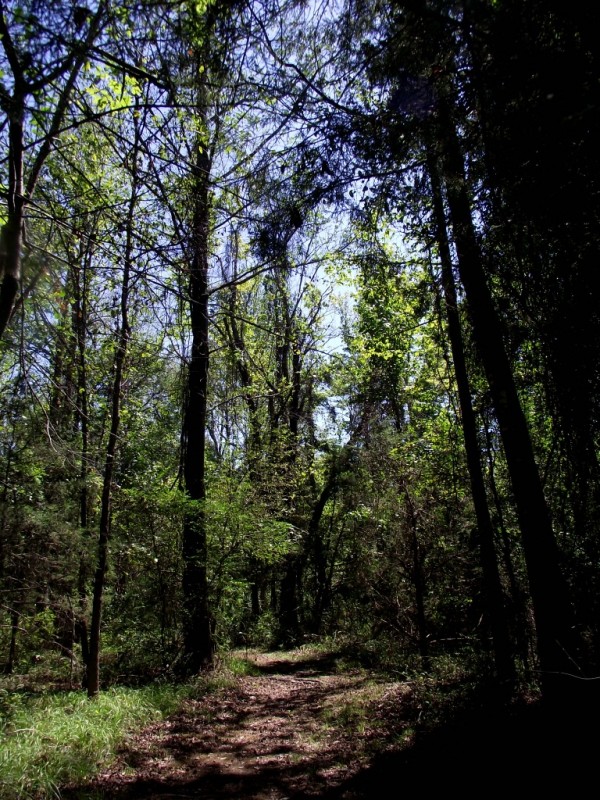 Lake Dardanelle State Park -Meadowbrook Self-Guided Trail

Location
Pope County, Arkansas
Length/Type
.8 mile loop
Difficulty
Easy (1 of 5)
Directions
The trail starts just behind the amphitheater. There is parking nearby.
Other permitted usage?
Pets on leash.
ATT Cell Coverage?
Yes
Official Info - Phone/Links
479-967-5516
Official trail website. Official trail brochure (pdf).

Weather/Conditions
Upper 80's.
Date Hiked
Sept. 9, 2012
Click here for gpx file download.
As usual, click photo for larger view.
Enter your location to get directions to the Lake Dardanelle State Park amphitheater (where the Meadowbrook Trail begins):