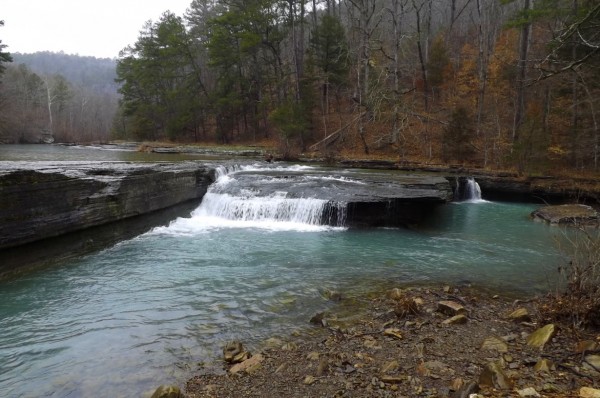 This afternoon, I was driving through the Ozark National Forest, and I stopped by the Haw Creek Falls Recreation Area in northeast Johnson County, Arkansas.
Haw Creek Falls is right next to the campground. It is a very pretty waterfall even though it is only about 6 feet tall.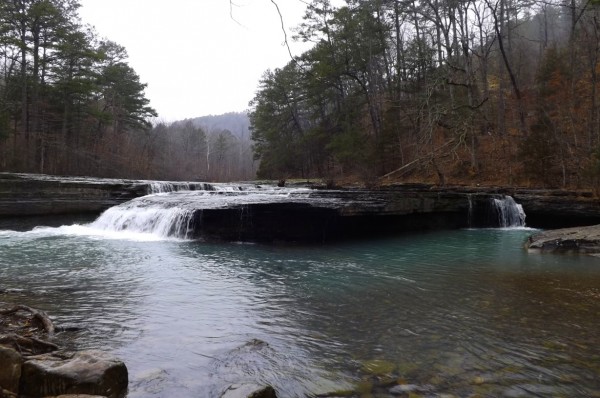 These are some pictures I took of the falls. A light rain was coming down, and there was plenty of water flowing. More photos are after the jump.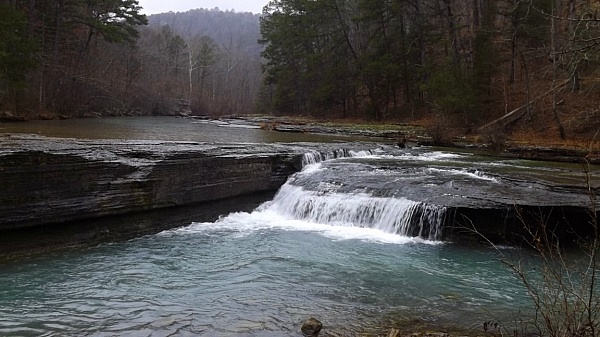 The official U.S. Forest Service website for the area is at this link.