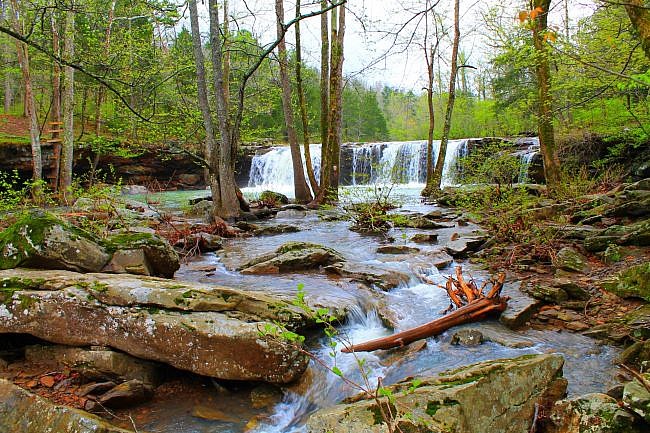 Falling Water Falls, in the Ozark National Forest (north Pope County), is a beautiful rock overhang waterfall. This 10-foot waterfall is also a popular swimming hole.
It is near the community of Ben Hur and not far from the Richland Creek Wilderness Area. Check out Brent's profile of Falling Water Falls here.
These are some pics I took of Falling Water Falls on April 18, 2015 after there had been recent rain. The water flow was definitely higher than average that day.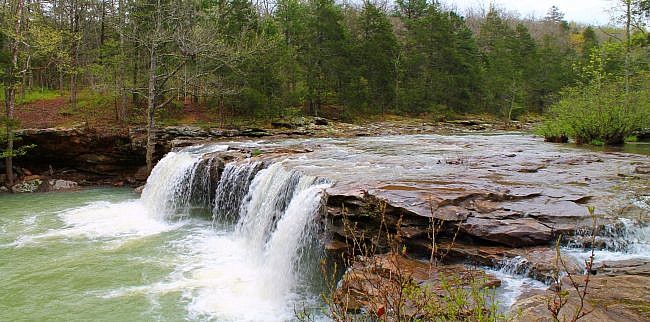 It was the same day that I took these pics of nearby Six Finger Falls, also on Falling Water Creek.)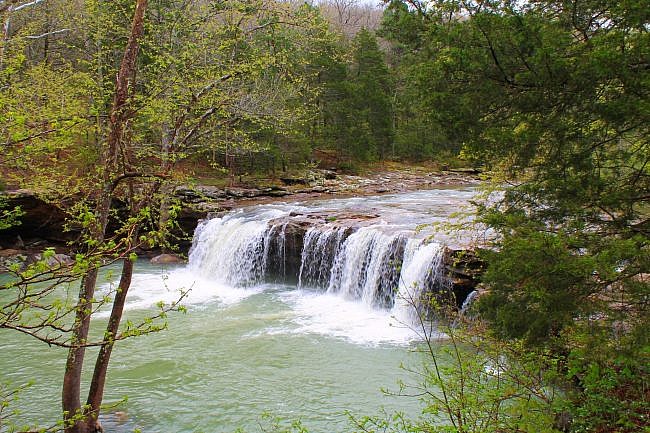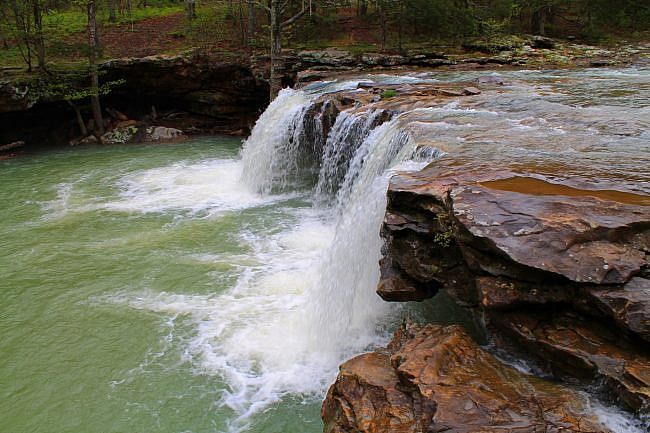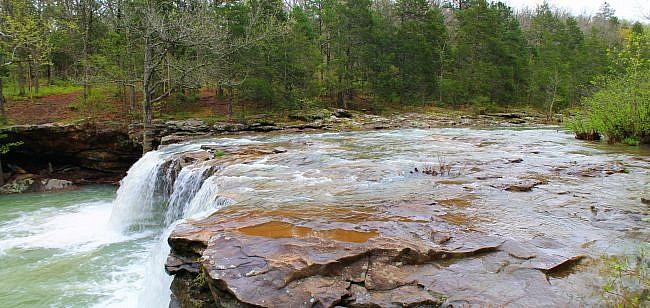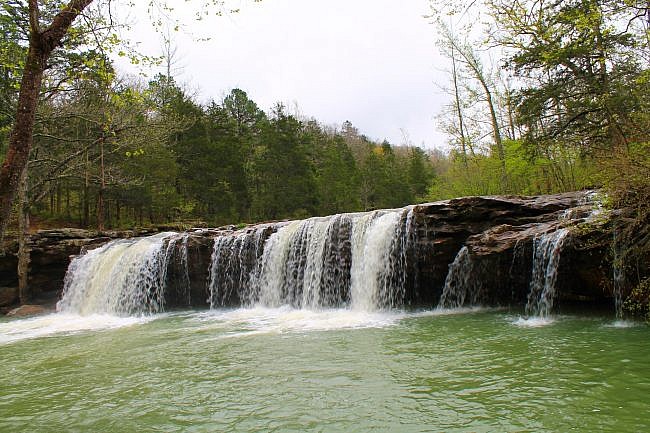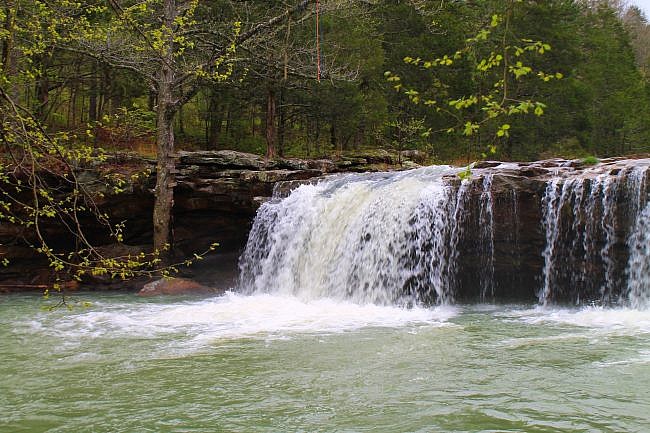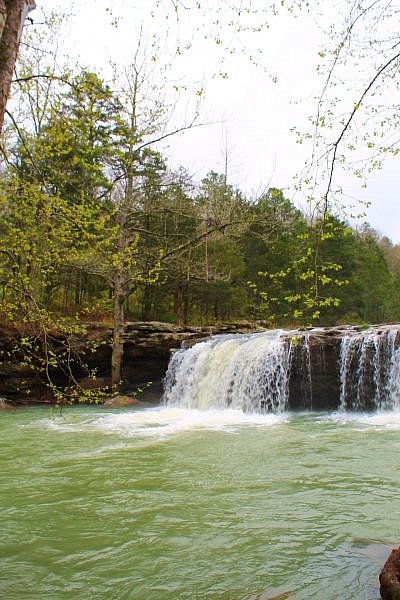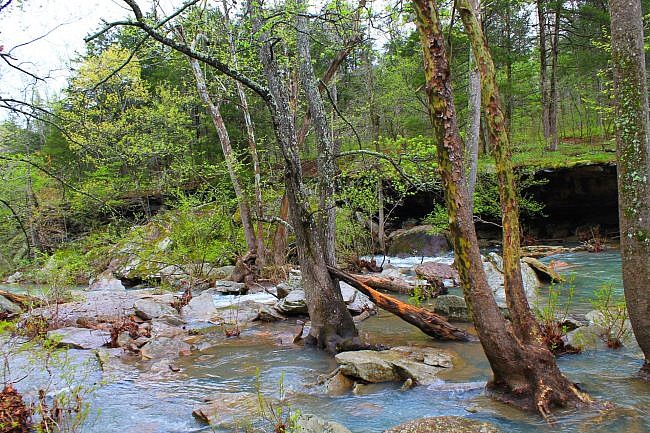 Photo Gallery
Click below for full-screen photo gallery.