The 2.5-mile segment of the Ouachita Trail from Winding Stair Trailhead to the saddle around mile point 25.8 is a cool one. It's on Winding Stair Mountain (Ouachita National Forest, LeFlore County, Oklahoma) and goes to the highpoint (at 2,450 feet) before heading downhill to the saddle.
Most of the climb to the highpoint is on a road trace, but it was a really cool walk on December 30 with the snow-covered trees.
The trek down to the saddle was also pretty cool. It's a long series of switchbacks with really interesting topography and some pretty views during leaf-off.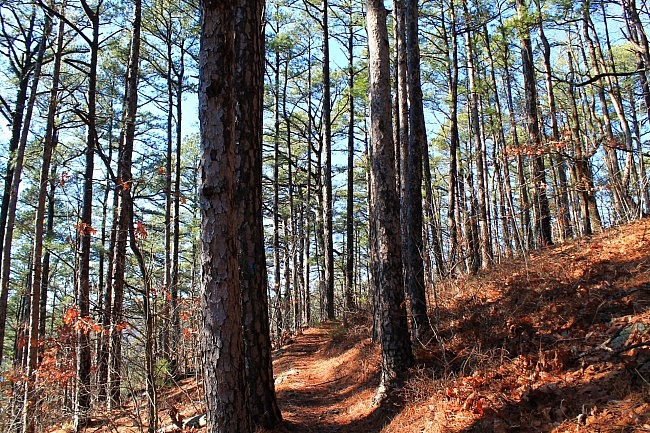 Continue reading Ouachita Trail 02: Pics of Winding Stair TH to Highpoint to Saddle (23.7 to 25.8) →