This stretch of the Ouachita Trail (which I call "01-B") is about 3.5 miles long (7.0 miles out and back). It is close to the beginning of the Ouachita Trail. It is on Winding Stair Mountain in LeFlore County, Oklahoma.
I hiked it back on October 10, 2009. For some reason, I cannot find any photos I took at that time.
But I wanted to go ahead and do a post with the gpx map and elevation profile.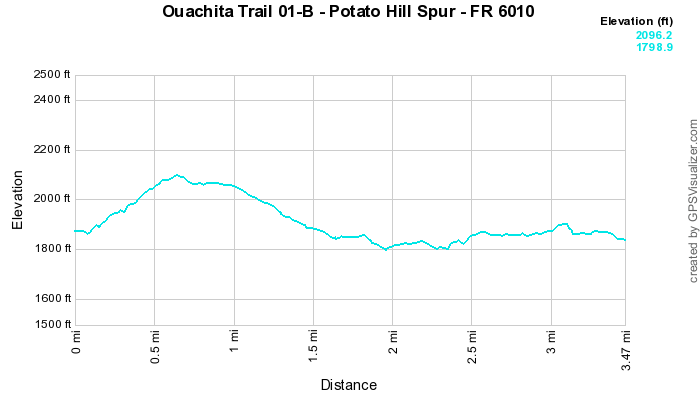 Continue reading Ouachita Trail: 01-B – Potato Hill Vista Spur – FR 6010 →