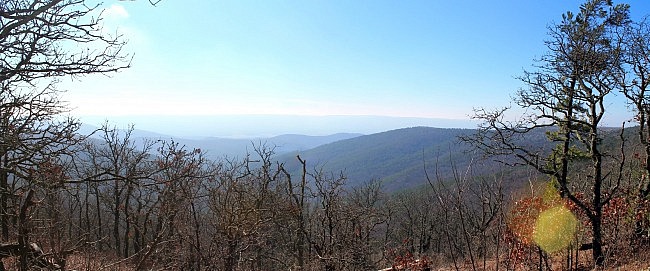 This is a great 2.5-mile strip of the Ouachita Trail on Winding Stair Mountain (Ouachita National Forest, LeFlore County, Oklahoma). It's easy to get to, has some wonderful views and very interesting terrain.
The highlight of this segment is the Winding Stair Mountain highpoint at about MM25. The elevation here is about 2,450 feet. At one time, there was a fire tower here (called "Winding Stair Fire Tower" or "Billy Fire Tower").
This is the beginning of Section 02. It starts at the Winding Stair Trailhead and heads west climbing up to the Winding Stair Highpoint and then heads downhill to a saddle.
When I did the segment a couple of months ago, I turned around at that point, and headed back for a 5-mile hike. If you do it that way, it's a pretty vigorous hike with nearly 1,200 feet of total elevation gain.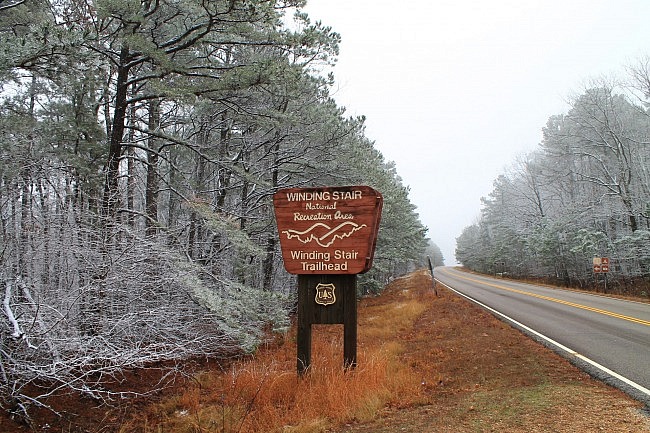 Continue reading Ouachita Trail 02: Winding Stair TH to Highpoint to Saddle (23.7 to 26.3) →