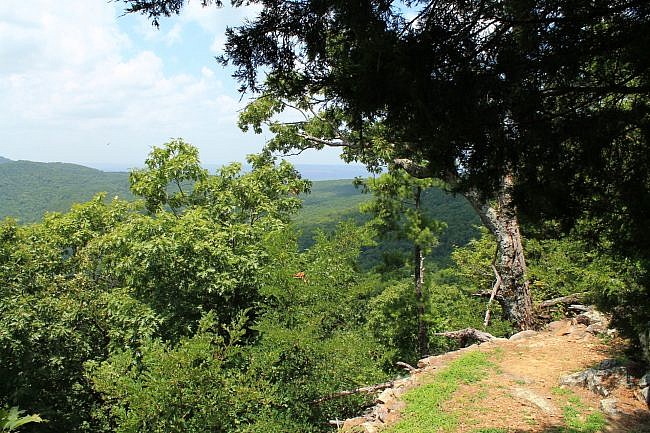 The Summit Park Trail, named for the Summit Park Hotel (1889-1918), is one of the two coolest trails at Mount Nebo State Park (Yell County, near Russellville). (The Rim Trail is the other.)
Summit Park Trail is a vigorous walk with about 500 feet of elevation gain. (Elevation change is about 300 feet.) It make a 1.6-mile loop across the west side of the mountain.
About 1/3 of it is shared with the Rim Trail. Most of the rest runs parallel to the Rim Trail.
This hike is very scenic. Although most of it does not have a lot of vista views (during leaf-on), it has wonderfully interesting terrain, slopes, and many interesting and scenic rocky areas.