Cedar Falls at Petit Jean State Park is the most impressive Arkansas waterfall I have seen. When Cedar Creek is flowing well, this is 95-foot waterfall is an amazing sight.
After a visit to Cedar Falls, it is easy to see why Petit Jean was chosen to be Arkansas's first state park.
The trail to it is not long, only .9 miles each way (1.8 mile total hike). And the trail is not particularly difficult except for a steep climb back up to the trailhead.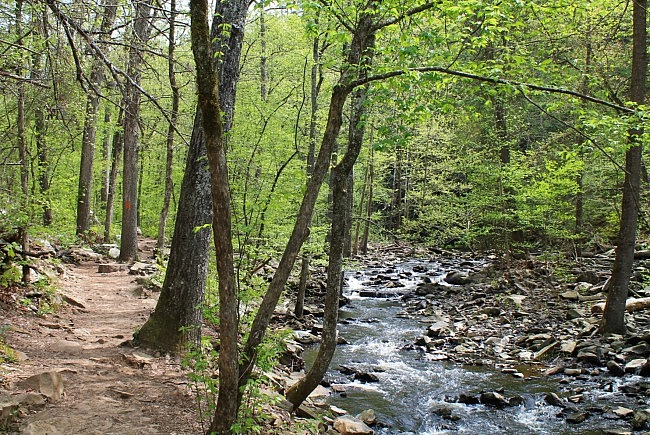 Continue reading Petit Jean: Cedar Falls Trail – 2 mi (o&b) →