Hawksbill Crag (aka Whitaker Point) is one of the most recognizable and photographed points in Arkansas. It's a very beautiful spot as well.
Fortunately, it is not that difficult to find.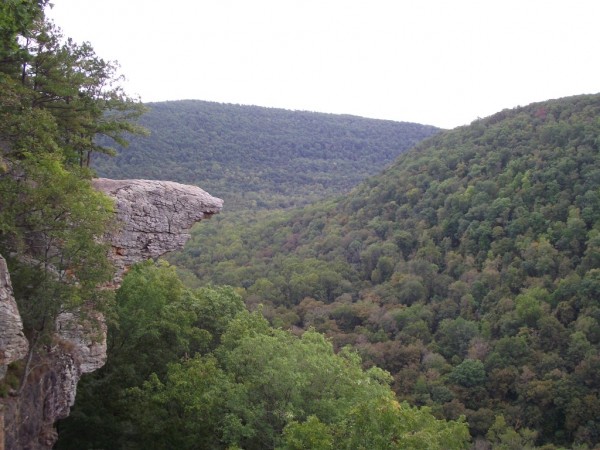 Hawksbill Crag is in the Upper Buffalo Wilderness Area of the Ozark National Forest, about 30 miles southwest of Harrison, Arkansas.
The Hawksbill Crag Trail (aka Whitaker Point Trail) is about 1.5 miles each way (for a total hike of 3 miles). It is not difficult walk although there is some climbing on the way back. The total elevation change is about 300 feet. (See this post for Brent's profile of the trail.)
Caution: As with many beautiful areas in Arkansas, it can be very dangerous near the bluffs or on the crag. Be extremely careful near any bluffs.