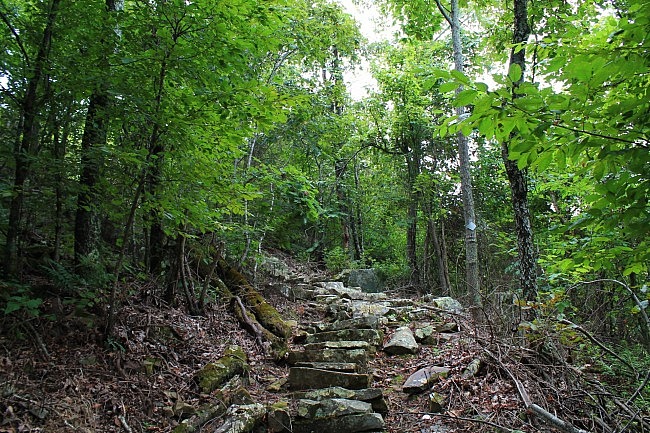 The Nebo Steps/Nebo Springs loop at Mount Nebo State Park (Yell County, near Dardanelle and Russellville) is fun little hike. Although it's short, it is a workout as it makes the steep climb down from the rim level to the bench road level and back.
It's a beautiful hike though with interesting rock formations and cool views in the higher areas.
This loop is .7 miles and encompasses the Nebo Steps and Nebo Springs trails as well as bits of the Rim Trail and Bench Road Trail to connect the two. For details, check out the full profile in this post.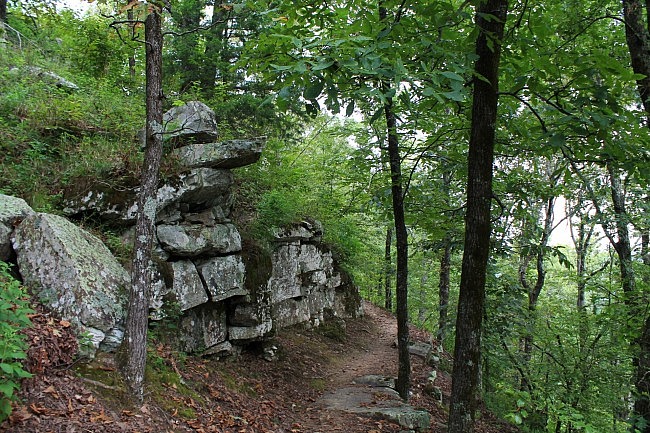 Continue reading Mount Nebo: Pics of Nebo Steps/Nebo Springs Trails →