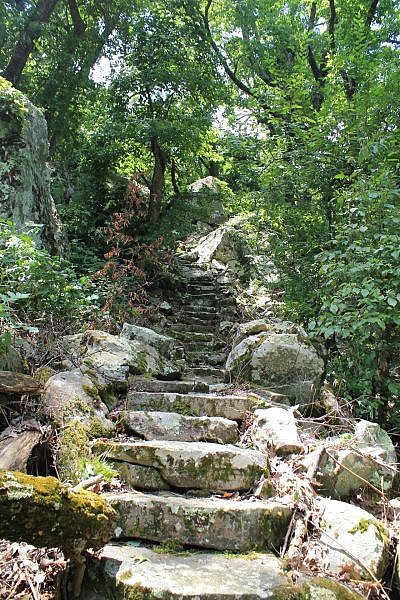 The Summit Park Trail at Mount Nebo State Park (Yell County, near Russellville) is one of the two coolest trails at the park. (The Rim Trail is the other.)
The trail is named for the former Summit Park Hotel (1889-1918).
This wonderfully scenic loop trail along the west side of Mount Nebo is just 1.6 miles long, but it is a vigorous walk. It involves about 500 feet of elevation gain.
About 1/3 of it is shared with the Rim Trail. It also gets very close to the Bench Road Trail in two places.