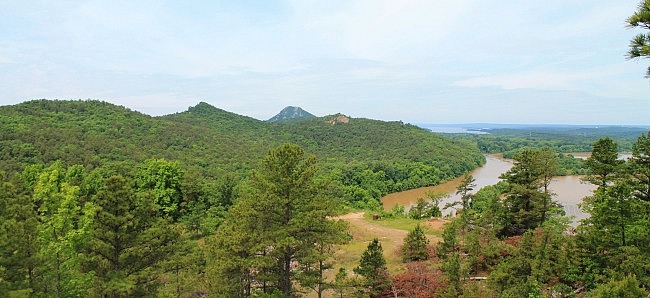 This short but vigorous 2.6-mile hike combines two trails at Pinnacle Mountain State Park (Pulaski County, near Little Rock): the Rocky Valley and East Quarry Trails.
This is a scenic and hilly walk with a couple of great vistas on the east end.
Getting to the Rocky Valley Trail
The first part of the hike is the Rocky Valley Trail (green blazes), a semi-loop trail that starts next to the visitor center. The East Quarry Trail (red blazes) is a spur at the east end of the loop.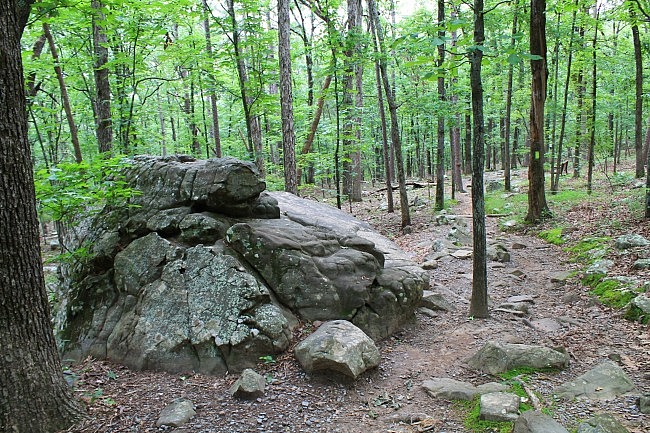 Continue reading Pinnacle Mountain: Rocky Valley/East Quarry Trails – 3 mi →