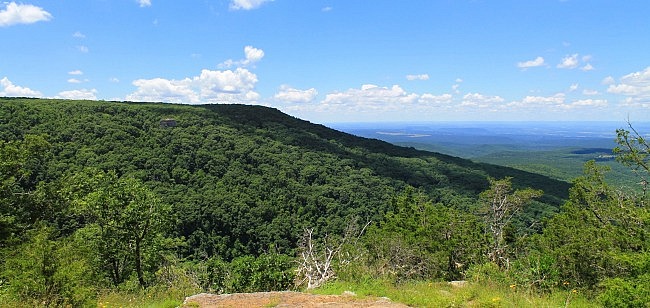 The North Rim Trail at Mount Magazine is one of the 3 trails with the park's best views. (The other two are Bear Hollow Trail and Benefield East Loop Trail.)
The trail runs along the north rim from the visitor center on the east end over to the campground at Cameron Bluff on the west end.
It's 5 miles as an out-and-back hike (2.5 miles each way). It has some great views and is not too difficult.