Mount Magazine State Park (Logan County, near Paris) sits on top of the highest mountain in Arkansas. It's a great park, and Bear Hollow is one of its best trails.
The Bear Hollow Trail is a 2.7-mile west-pointing v-shaped trail that follows the rim at the east end of the mountain. The trail's south end is at the Benefield Picnic Area.
The north end is near the park's horse camp. The north side runs about 1.5 miles, and the south side about 1.2.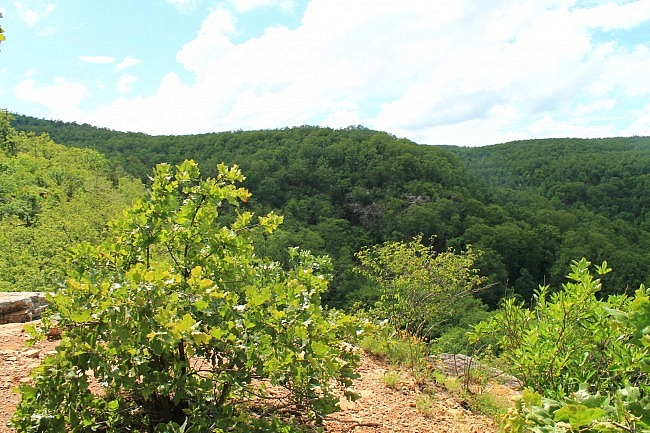 There is some climbing on the trail, but not a lot. The net elevation change is only about 200 feet. There is not a lot of up-and-downhill climbing. Continue reading Mount Magazine: Bear Hollow Trail – 5 mi →