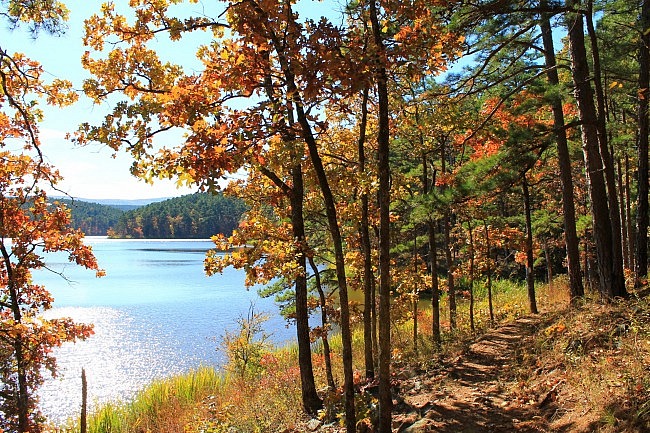 The Cedar Lake Trail at the Cedar Lake Recreation Area in the Ouachita National Forest (LeFlore County, Oklahoma) is a pretty easy 2.8-mile loop with lots of great views of the lake.
Aside from a few small hilly areas, the trail is generally level. The net elevation change is only about 80 feet.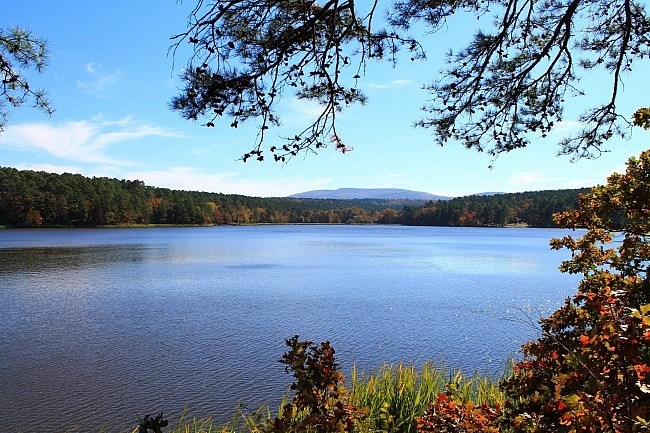 Getting to Cedar Lake Recreation Area
To get there from Poteau, just take Highway 59 south toward Heavener. About 10 miles past Heavener, turn right onto Holson Valley Road. Watch for the Cedar Lake Recreation Area sign. Then just follow the signs to the campground.
Continue reading Cedar Lake Trail (Ouachita Forest) – 3 mi →