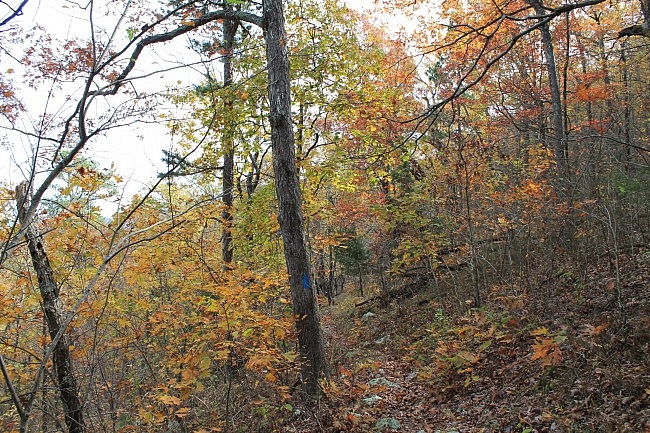 The 1.8-mile stretch of Section 1 of the Ouachita Trail from Forest Road 6014 (west end) to the Winding Stair Trailhead is an enjoyable walk. Along with the rest of Section 1, it is on Winding Stair Mountain (Ouachita National Forest, LeFlore County, Oklahoma) one of my favorite places to hike.
This stretch covers the last part of Section 1. The easiest way to reach it as a standalone hike is to start at the Winding Stair Trailhead. (Google Maps directions.) From there you would head west for a little under 2 miles. (Across the highway is the start of Section 2.)
The elevation change on this stretch is about 300 feet, so be prepared for a bit of climbing. It is all on the north side of the mountain. The trail in this part is usually in good condition and not difficult to follow.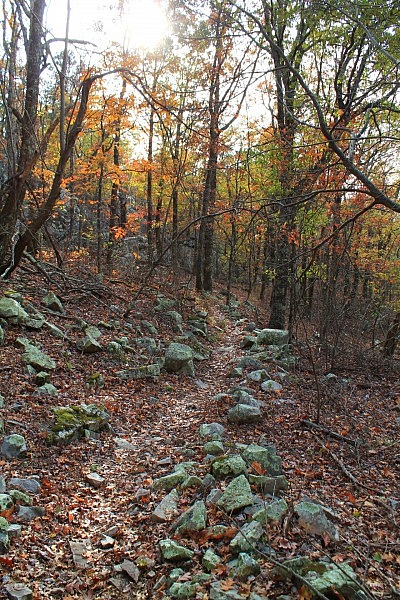 Continue reading Ouachita Trail 01 Pics: FR 6014 to Winding Stair TH (21.7 to 23.7) →