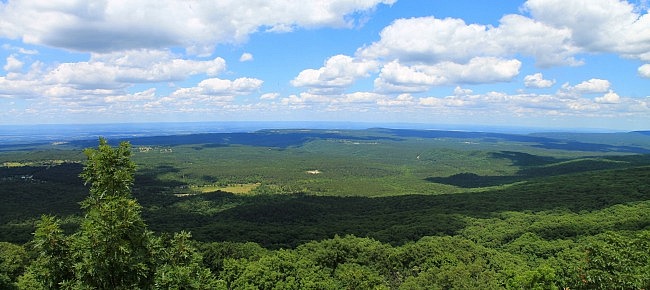 The North Rim Trail at Mount Magazine State Park (Logan County, near Paris) is a wonderfully scenic hike with some great vista views.
As an out-and-back hike, it is 5 miles (2.5 miles each way), but it's not difficult. About the only significant elevation change is in a stretch in the western part.
My full review of the trail is in this post.
These are additional photos from my June 5 and 11, 2016 hikes on the trail.