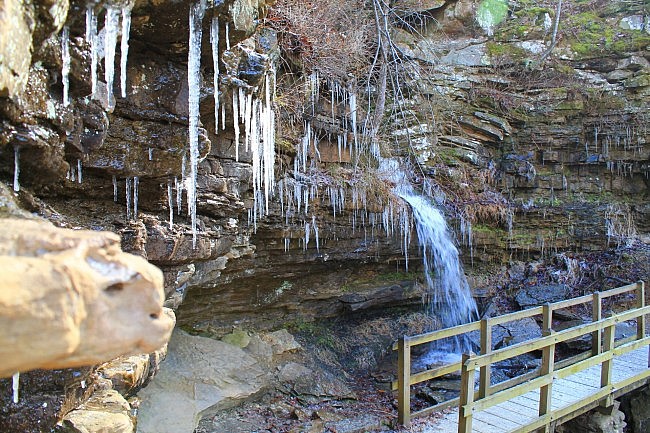 One of the highlights of the Devil's Den Self-Guided Trail (also referred to as the "cave trail") at Devil's Den State Park is Twin Falls, a scenic double waterfall.
Like many Arkansas waterfalls, you can't always expect to see a good flow on a particular day. So it was a real treat for me a few weeks ago (January 4) to see the falls with the water flowing well.
An added treat for me that cold morning was that there were quite a few icicles at the falls as well. The temps that morning were in the upper teens.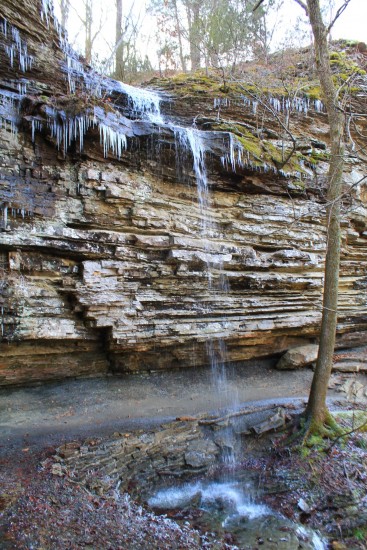 Continue reading →