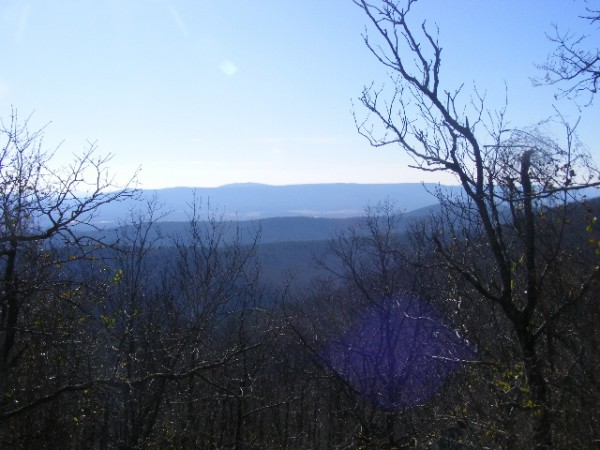 Saturday, I hiked what I have labeled as segments 03-A and 03-B of the Ouachita Trail. This is a 2.5 mile section that begins at Queen Wilhelmina State Park and continues East until it intersects with Highway 88 (of the Talimena Scenic Drive). The first half-mile or so it is the same as the State Park's Lover's Leap Trail.
It's not that difficult a trail segment overall. There is some up and down climbing, but there are also long stretches on a relatively level ridge.
As you would expect, the trail has some great views from Rich Mountain.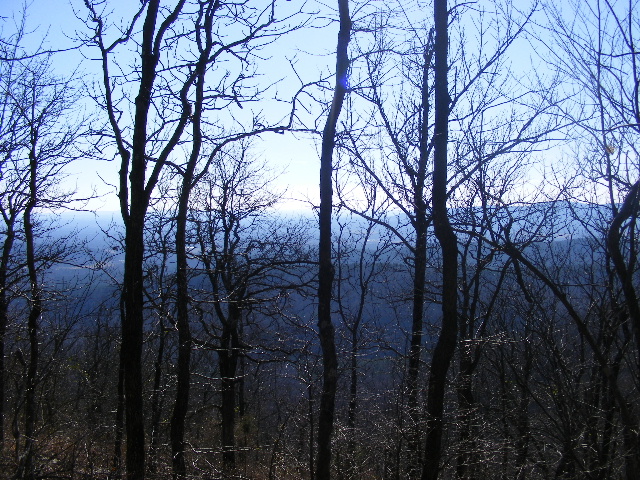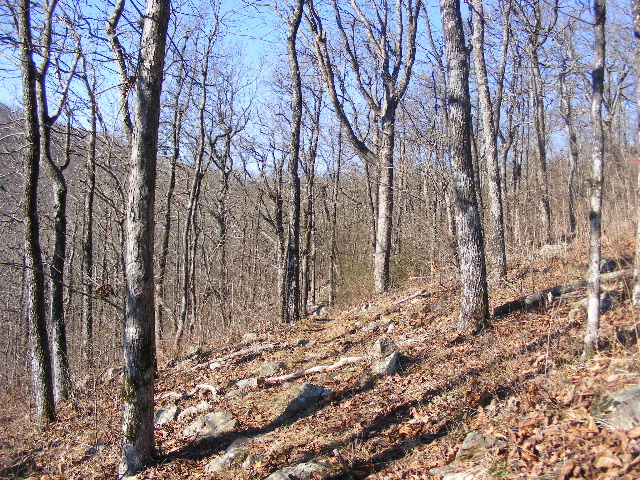 Since it was already the middle of the afternoon by the time I reached Highway 88, I decided to head back to my car via the highway (making it a 5-mile loop). It is a pretty strenuous climb back up to Queen Wilhelmina State Park. (And it was cold!)
The photos above show the trail and some of the views from the trail.
Click here to download gpx file.
So far I have hiked about 17 miles of the Ouachita Trail. I have about 206 miles to go.
Maps
Click here for full-screen trail map.