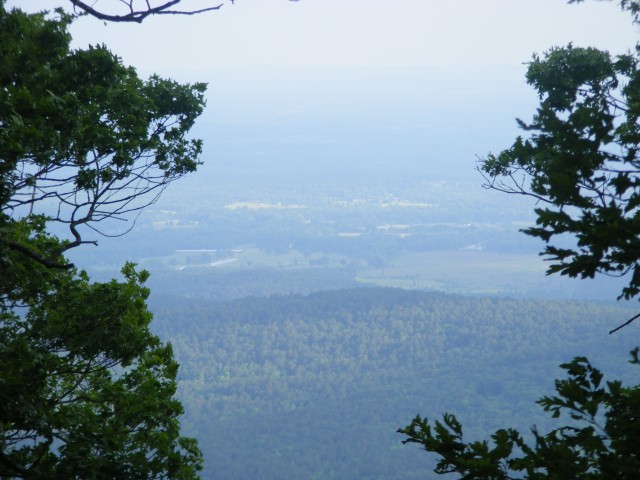 A couple of weeks ago I hiked/walked this segment of the Ouachita Trail which I am referring to as "02J." (It is the end of (Tim Ernst) Section 02.)
This segment goes from Forest Road 114 (off of Arkansas Highway 88) near Mena and then proceeds east to Queen Wilhelmina State Park(QWSP) ending at the Lover's Leap trailhead.
The entire segment is about 3.7 miles. About .7 of that is not very trail-like since it takes you through the camping and lodge areas of Queen Wilhelmina.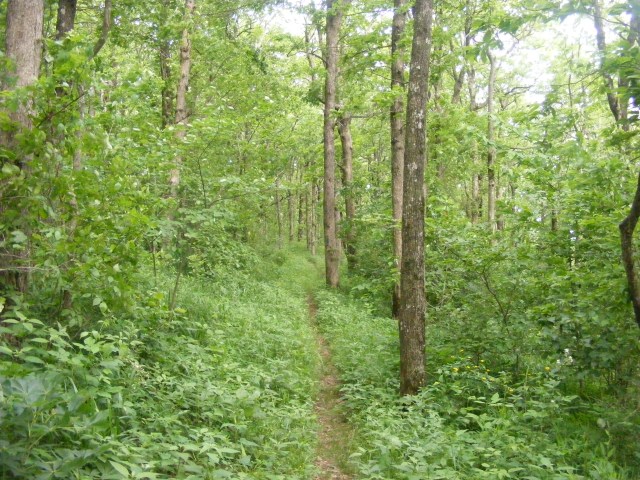 .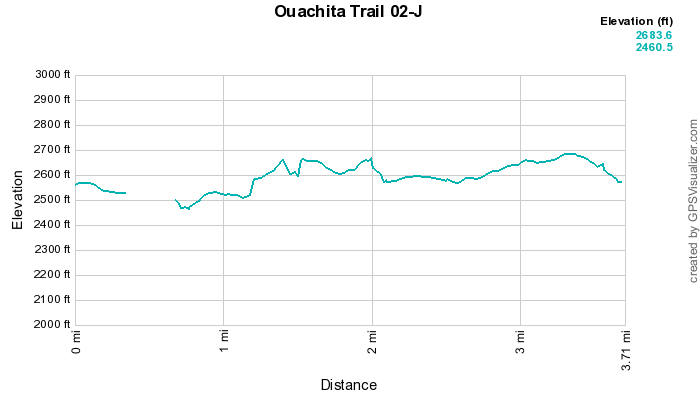 Ouachita Trail 02-J Trail Map
Click here for full-screen trail map.
There is plenty of parking at Queen Wilhelmina.
I love getting to visit Queen Wilhelmina, but I can't say this May hike was my most enjoyable hike ever. I'm generally more fond of hiking during "leaf off" (about November to March) when there are clear views of the gorgeous scenery, when the air is cool, and when most of the insects are dormant.
There was one spot on the trail with a great view of the mountains. A spur called "Vista" is a good place to take a break and take in the scenery.
This would not have been a difficult hike if not for the large amounts of overgrowth, particularly in the 1.7-mile stretch from the Rich Mountain Pioneer Cemetery to FR 114. Hiking through there was mostly a wade-through-the-jungle event.
Elevation-wise, this is a pretty easy stretch as almost all of it is fairly level.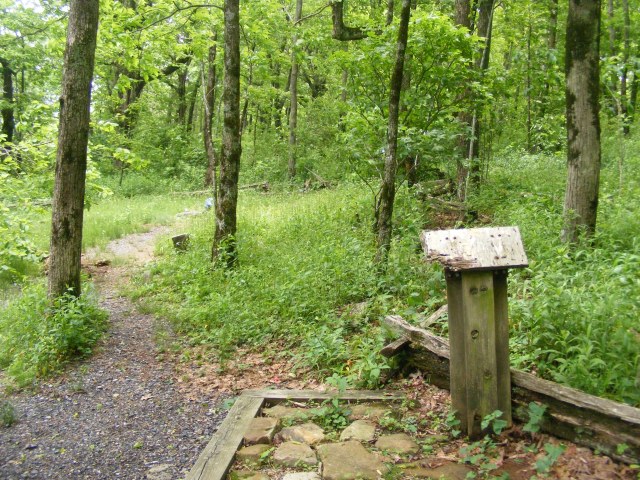 The Pioneer Cemetery (which also has its own parking area) was also in some serious need of attention.
As usual, I have posted some photos I took and my gpx file.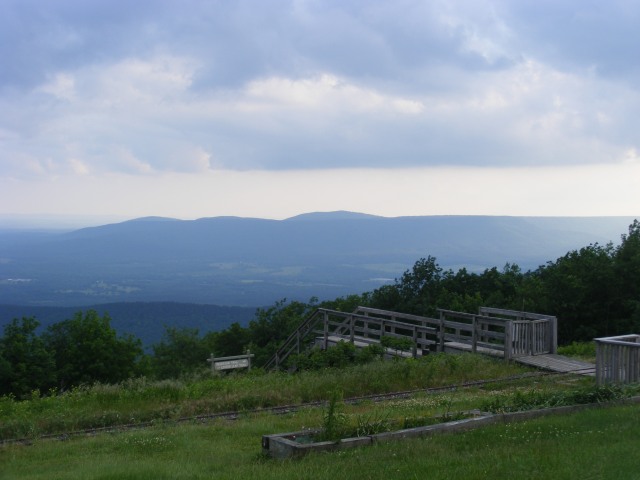 Click here for gpx file download.
VITAL INFO

Trail Name and Location
Ouachita Trail (02-J)
County/State
Polk/Arkansas
Date Hiked
05-22-2010
Weather/Conditions
Upper 80's, breezy
Directions
I started at QWSP at the Lover's Leap trailhead by the Lodge. Then I walked west across the park. The OT trailhead is about 20 yards west of the campground.
Length
Entire segment: 3.7 (each way) (.7 of that is the walk from the lodge to the OT trailhead west of the campground.) Or 7.4 out-and-back. Blue blazes.
Loop?
No
Difficulty

(1=Easy; 5=Most Difficult)

3
ATT Cell Coverage?
Partial
Official Info (Links)
Website.
[Last revised: 2012-03-12]